Corporate Social Responsibility
Winnipeg Warriors Hockey Club Wins Cisco Canada's Hockey's Hidden Hero Contest!
In the fall of 2014, Cisco Canada launched our Hockey's Hidden Heroes contest. We wanted to not only celebrate the spirit of hockey, but to encourage people to nominate their heroes who spend countless hours at the rink for a chance to win $20,000* for their hockey club.
[youtube https://www.youtube.com/watch?v=YPysWDeLv3c]
Hundreds of entries poured in and throughout the program we recognized 40 weekly winners who had amazing stories. Here are a few of those winning entries:
Ajax Nights: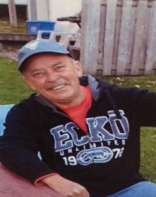 Mike (one of our players Grandfathers) is better known to us as 'Papa' because he has been family to all on this team for the last 5 years. Work-life-balance in this story comes in the form of good ole fashion 'people connecting with 'people' vs technology. Papa took his grandson to the majority of his practices and games as his parents work countless shift hours and were not always able to attend. Papa was family to all and our quiet hero. He was our driver, our helper on the bench, our cheerleader and always was there to help tie the children's skates. We all just recently lost Papa. While my son has only recently joined this team this season, Papa made a significant impact as our hero as he is and will continue to be the heart this team. RIP Papa.
Guelph Girls Hockey Association: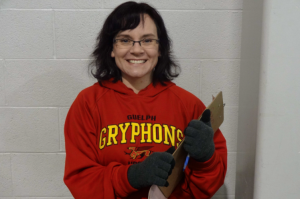 I nominate the unsung hero of our hockey team, our manager Julie Blamauer. Julie is a mom of four, three of which participate in hockey. Not only is she busy juggling her own kids but Julie runs a child care business out of her home. She is the definition of a super mom and manager. In addition to managing her daughter's Bantam A hockey team she also volunteers her time to the Guelph Girls Hockey Association as the league wide ice scheduler. Julie is able to balance this, while being a dedicated mom, because at the rink she uses her smartphone and wireless connection to schedule ice time for other teams. She even updates our scores online immediately following a game no matter where we're playing. Julie doesn't have to step foot on the ice to make a difference in our players' lives, she does it daily by organizing team events, picking up players for practice and ensuring the girls have everything they need to be successful. Not to mention, she is our most dedicated fan! Julie deserves all the recognition in the world for her commitment, hard work and kind heart. Julie is most certainly our hockey hero.
Scott Coates' story, however, went on to win the $20,000 grand prize for the Winnipeg Warriors Hockey Club!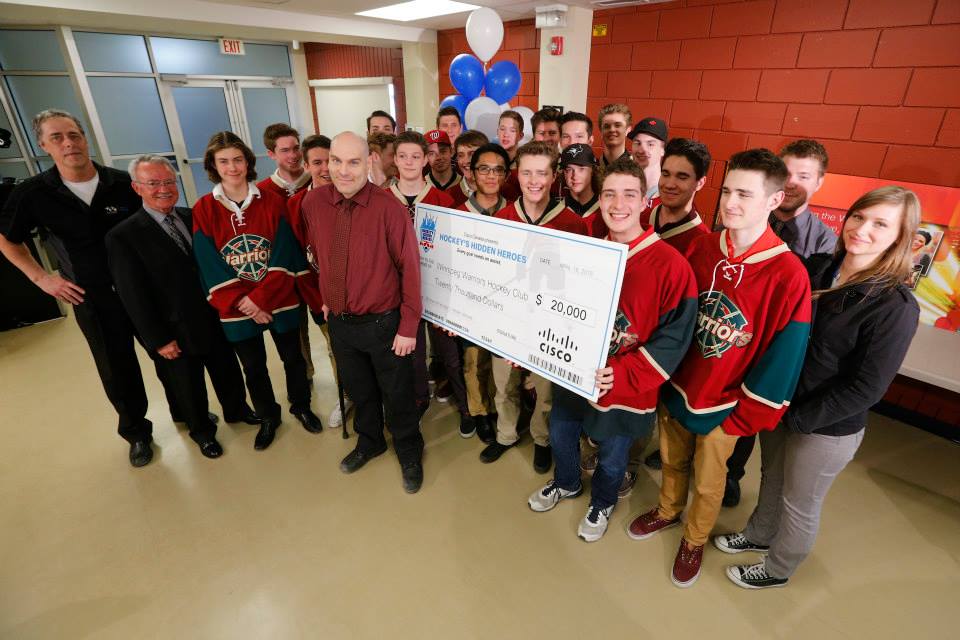 Every family that raises children who play the game of hockey will usually cross paths with that one coach that truly makes an impact to their child and team. One such coach is Scott Coates. Scott is relentless in his dedication to the sport of hockey both on and off the ice. While working a full time job educating and assisting paraplegics re-enter the workforce, Scott dedicates every night teaching, demonstrating and guiding our children on becoming not only better hockey players, but better human beings through believing in themselves. Scott starts every workday very early in order to leave early to get to the rink. Most days he doesn't get home until 11:00PM. One might think that this is common trait in a good coach; however Scott also brings another dimension to his pupils, life lessons. When Scott was 16 years old with an aspiring hockey career ahead of him, both his parents passed away. One year later and just before a WHL tryout, Scott became a paraplegic and was told he would never walk again. Today, Scott walks with a cane and laces his skates up every day and stands on the ice with his kids. On April 16th, the grand prize of $20000* was presented to dedicated coach, Scott Coates for his Winnipeg Warriors Hockey Club!

Cisco Canada launched this contest to reward the countless heroes in our community who work hard at maintaining a healthy work-life balance.  In addition Cisco provided top tips and offers that help people balance work and life and stay connected at work, home, and the rink using Mobility, Security, and Collaboration solutions.  Check out Cisco® WebEx™ and collaboration solutions that allow flexibility to manage hectic schedules like never before.

Cisco Canada thanks and applauds all the Hockey's Hidden Heroes for their dedication, perseverance and love for the game. Thank you Canada!

About Pooja Lal

Pooja Lal is the Events, Campaigns & Sponsorships Lead for Cisco Canada. Pooja, along with a team of marketing professionals, is responsible for project managing Cisco Connect Toronto.  Her role also includes her managing marketing campaigns and sponsorships. Pooja is a passionate marketing professional who excels in a multitude of marketing activities. In her personal time she fundraises for charities, her greatest achievement was a community fundraiser, which raised $17,500 for Sick Kids hospital.

Tags: