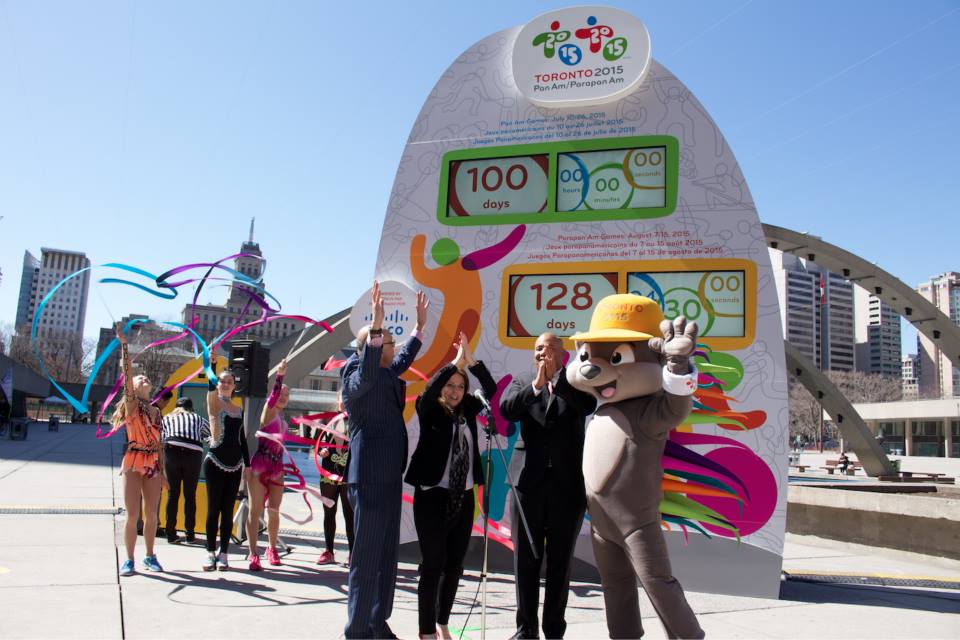 Cisco
Cisco Canada and TORONTO 2015 Games: What's Been Happening Lately?
A lot of exciting stuff! From the recently held Youth Summit in March, themed around building community through sport and culture; the official 100-day countdown to the TORONTO 2015 Games, on April 01; to Cisco Canada's I Can Learn STEM virtual field trip on April 07; Toronto is certainly gearing up for the Pan Am/Parapan Am Games. Let's take a more detailed look:
TORONTO 2015 Youth Summit
On March 21 and 22, as part of the Building Legacies program, 300 youth delegates between ages 16 – 24 attended workshops and community activations which were all themed around the TORONTO 2015 Games, community involvement and the importance of sports.
Eaton Chelsea Hotel, where the summit took place, was buzzing with excitement in anticipation of what was going to be an action-packed weekend! A line up of amazing guest speakers including Michael "Pinball" Clemons, Canadian-American Vice-Chair for the Toronto Argonauts of the Canadian Football League; Rick Hansen, Canadian Paralympian; and Kathleen Wynne, Premier of Ontario; inspired  and encouraged the youth to make a meaningful difference in their communities.
You might wonder, Youth Summit and Cisco Canada, what's the connection? We essentially helped engage more than just the 300 youth delegates across Ontario at the summit. Young minds from across the Americas could connect using Cisco WebEx and get real-time access to the compelling sessions.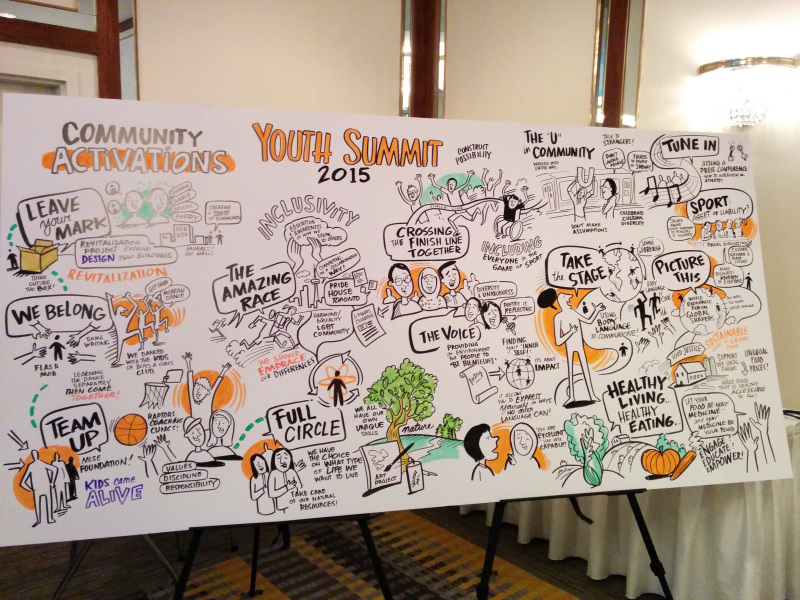 (Photo credit: Chris Wai, Sports Enthusiast, PR Student and Youth Summit attendee)
What's more?  Enthusiastic attendees also had the opportunity to participate in Cisco Cycling Challenge, a web-based game themed around the Cisco Milton Pan Am Velodrome at our booth. (A word of caution: The game is totally addictive. See below)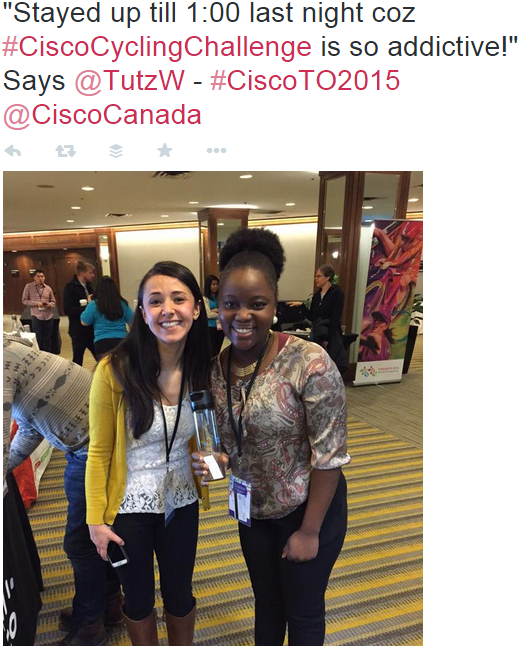 100-Day Countdown to TO2015!
April 01 marked the official 100-Day Countdown to the TO2015 Games and we celebrated this milestone at the Cisco TORONTO 2015 Countdown Clock at Nathan Philips Square! TO2015 fans and onlookers were greeted by Bernadette Wightman, president, Cisco Canada; Saad Rafi, CEO, TORONTO 2015; Michael Couteau, Minister of Tourism, Culture, Sport and the Pan Am/Parapan Am Games; and TO2015 mascot, Pachi.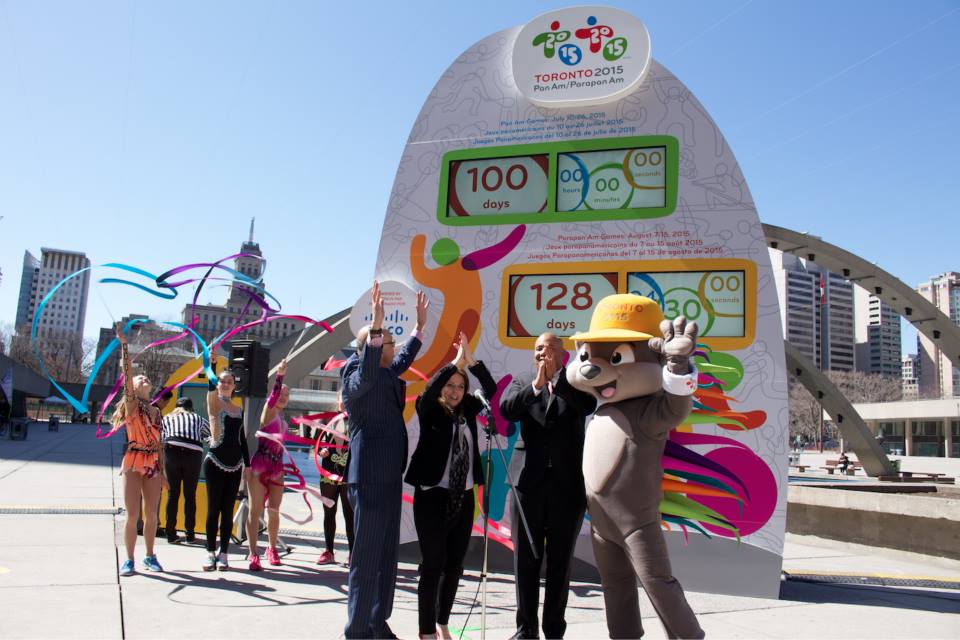 (The Cisco TORONTO 2015 Countdown Clock clicks to 100 days)
We also held a contest at the Clock and surprised fans by giving away 100 pairs of tickets to the Pan Am and Parapan Am Games. It was great to see Toronto come out and share in the growing excitement for the upcoming Games!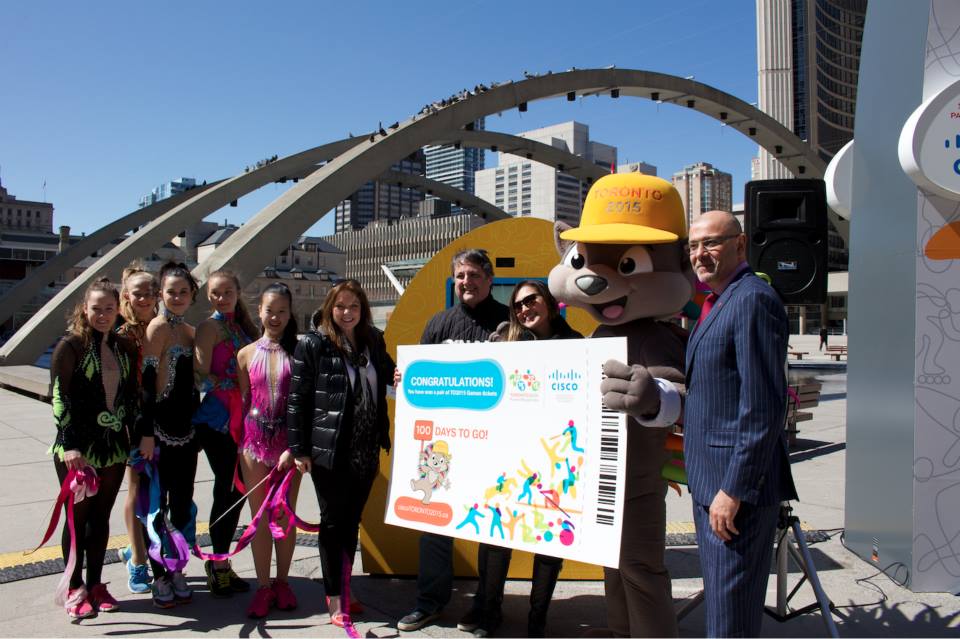 (First Winners of Cisco Canada's Surprise Ticket Giveaway Contest)
Cisco Canada's I Can Learn STEM Virtual Field Trip
On April 07 Cisco Canada hosted a virtual field trip for Grade 7 students across Ontario, as part of  our I Can Learn STEM initiative. The session took place at the Royal Canadian Mint and focused on interesting facts about the TO2015 medals.
Renatto Romozzi, Senior Technical Advisor, Royal Canadian Mint; and Pierre-Luc Hinse, Canadian Olympian showed off the physical medals to all the attendees on the webinar. Renato walked the audience through the process of medal creation.
Below are a few fun facts from the session:
The three irregular shapes layered on the medals represent North America, Central America, the Caribbean and South America.
The Canadian Mint has created 4,283 medals for the TO2015 Games.
It takes a total of 30 engineers, engravers, technicians, mechanists and production experts to create these flawless medals.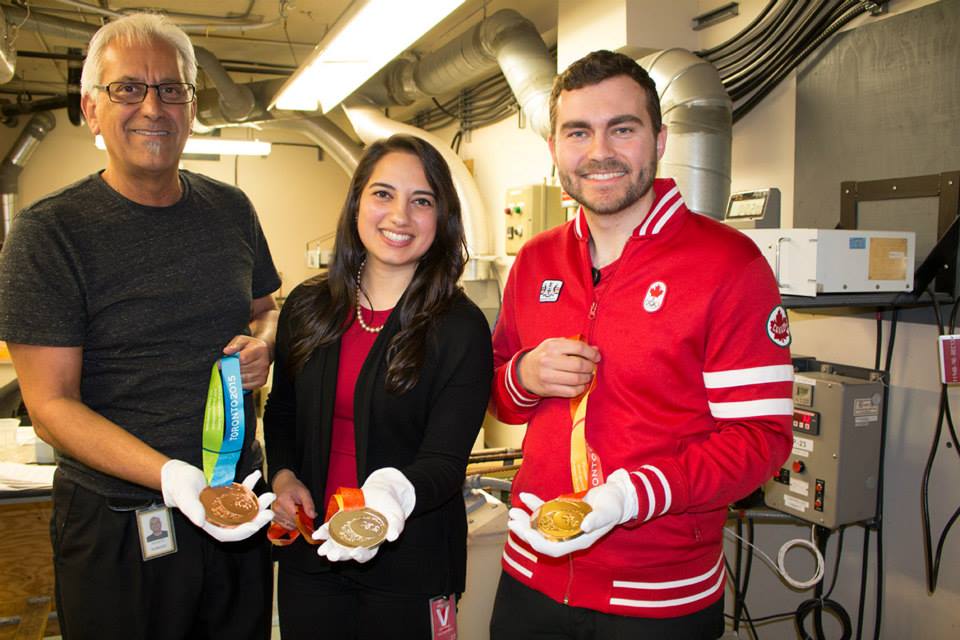 (Renato Romozzi, Senior Technical Advisor, Nalini Raman, Wilms, Cisco Canada, and Pierre-Luc Hinse, showcasing TO2015 medals)

That's not all. As we continue to build momentum for TO2015, we have more exciting stuff in the offing – our next I Can Learn virtual field trip at the Pan Am Athletes Village in April, unveiling of the secondary Cisco TORONTO 2015 Countdown Clock at Toronto Pearson International Airport and A Chat with Champions/Jaser avec des champions: a Canadian Paralympic event at the Abilities Centre in May – stay tuned for more updates.

You can also stay up to date by following me on Twitter!

Tags: