Cisco
How Cisco Canada's I CAN Learn Program is Connecting Students to the Science of Sport, Virtually
Do sport wheelchairs have breaks?
How long does it take to make a sport wheelchair from design to manufacturing? What do you have to study to become a sports scientist?
And how long have you been training for the upcoming TORONTO 2015 Parapan Am Games?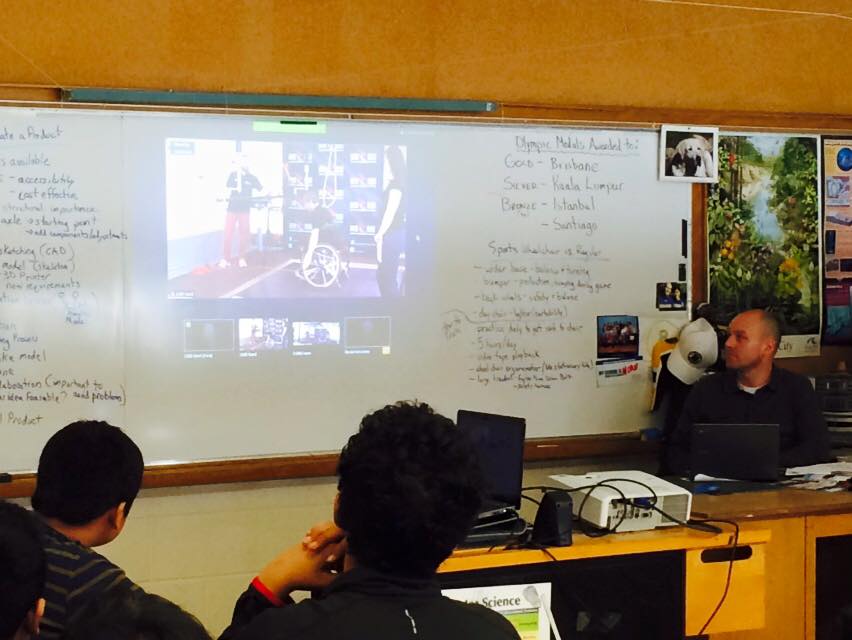 These were just some of the questions asked, and answered, by the over 1,200 students across Ontario who joined Cisco's I CAN Learn Virtual Field Trip on February 11, 2015.
Students were introduced to research associate Jim Nikkel, from SAIT Polytechnic in Calgary, who explained the process behind designing sport wheelchairs: from developing initial sketches, to using CAD modeling and building prototypes with 3D printers, to manufacturing the final prototype. They also got a rare look inside the Canadian Sport Institute Ontario (CSIO), a training facility for high performance athletes, and the opportunity to meet Canadian Wheelchair Basketball Team member, and Parapan Am athlete, Robert 'Bo' Hedges. Sports Scientist Devon Frayne also joined to teach students about the technology used to improve an athlete's performance.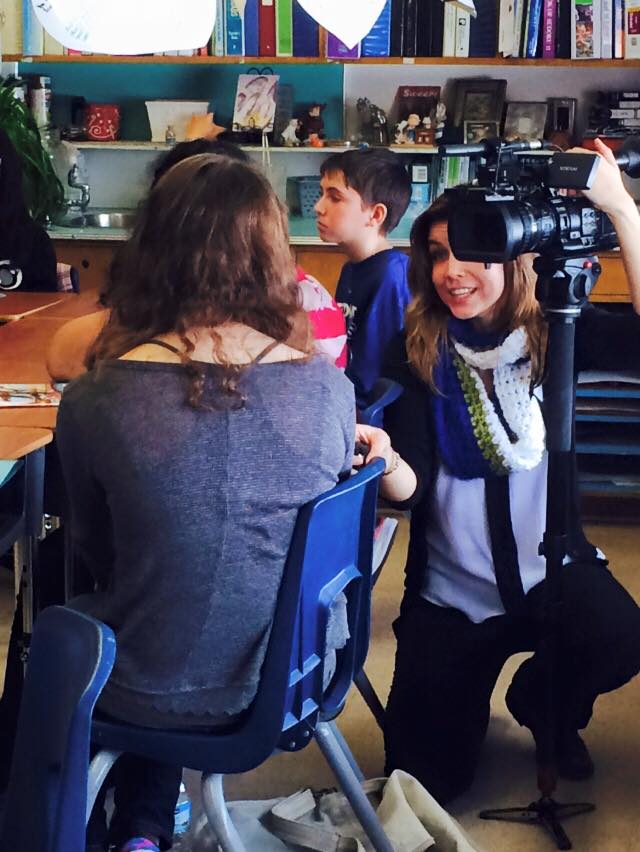 And, they did it all from the comfort of their classroom using Cisco WebEx.

This was the first in a series of eight Virtual Field Trips, which are intended to expose students to the real-world application of Science, Technology, Engineering and Math (STEM) through the sports of the TORONTO 2015 Games.

Students were inspired by Bo, who talked not only about his love of basketball and training regime for the upcoming Games, but also about the engineering aspects of his sport wheelchair. For instance, did you know that sport wheelchair wheels are cambered (angled) at 20 degrees in order to provide optimal balance, turning ability and performance?

CSIO Sports Scientist Devon introduced students to the technology he uses to help athletes achieve podium performances, including motion capture and a Wood way blade treadmill. The treadmill is designed to be large enough to accommodate wheelchairs and is used to assess an athlete's cardiovascular endurance. Bo thrilled students with a demo as he quickly accelerated to over 12 km/h on the treadmill, demonstrating his impressive athletic ability.

Judging by the response from the students and their insightful questions, the session was a tremendous success in getting students to understand the important role STEM plays in sports and sports performance. It also exposed them to exciting careers in the field.

But the outcome went beyond that. It broke down barriers to show students how similar disabled and able-bodied individuals are to each other. It built greater understanding and acceptance, an impact both Bo and Cisco are thrilled to have on our next generation of leaders.

To learn more about Cisco's I CAN Learn program, visit www.ciscoicanlearn.ca

Tags: