Cisco Canada
Hard Hats On: Peek inside Cisco Canada's New Office Space in "The Smartest Building in North America"
On February 13, Cisco Canada hosted a Hard-Hat Tour for local media and analysts, to give them a behind-the-drywall look at our new offices slated for move-in in May 2015 at RBC WaterPark Place, located at 85 Harbour Square. Bernadette Wightman, president of Cisco Canada, welcomed the attendees and Rick Huijbregts, Vice President of Industry Transformation at Cisco Canada, led the group through active construction zones.
We were also joined by our ecosystem partners for RBC WaterPark Place: Oxford Properties, EllisDon, CBRE, and HOK.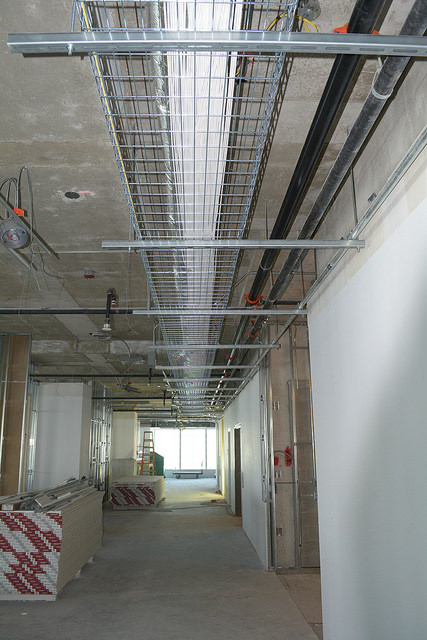 The tour started in Cisco's soon-to-be Internet of Everything Innovation Centre on the second floor, with all the attendees appropriately hard-hatted and booted. As part of her welcome, Bernadette commented, "Cisco is proud to call our new home the smartest building in North America." This was no mere exaggeration: WaterPark Place is a LEED Core and Shell Platinum building employing the absolute highest standard in sustainable practices at every level. It is also the first large scale commercial high-rise with converged/integrated Power-over-Ethernet (PoE) LED lighting and HVAC in the Americas.
Cisco will occupy the 26th through the 29th floors along with the Innovation Centre.  We are not only one of the lead tenants but we're also a crucial stakeholder in the base building infrastructure planning and design of the entire building. The backbone of this leading edge smart building is comprised of a single converged IP network. Network IP convergence future proofs the building and leverages major current technology trends and provides today's collaborative workforce with the best possible tools and resources. At its very basic, the IP network allows for the easy adoption of TelePresence, WiFi, personal occupant control and Internet Connectivity – features that will be present throughout Cisco's new office space.
As we led the tour throughout the new office floors, however, we were able to demonstrate some of the really innovative and exciting things the converged IP network will enable. Possibly the most exciting feature of our new office is the PoE LED lighting, a revolutionary system that will undoubtedly change the construction industry. PoE lights run completely off the IP network and not off traditional electric cables, saving considerable amounts of energy. They can last for nearly 25 years without replacement, and allow optimal light level output when turned on. For example, users can adjust the light level based on their preferences from the control panel, and eventually, even off their own tablet or smartphone.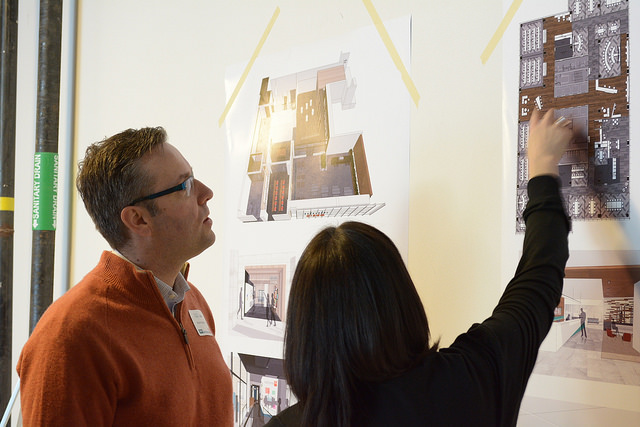 The converged IP network also allows us to monitor external daylight levels, temperature and occupancy in real-time. Everything runs on one network so we can tie lights to access control to heating easily, in order to provide personal comfort control. For the HVAC Solution, Variable Air Volume Air Controllers (Delta Controls) located in ceiling plenum also run on the IP network and will allow Cisco full control over the HVAC system across our offices in order to effectively reduce energy consumption and attain consistent temperatures.

All of these features have been designed to not only provide efficient energy consumption and lower operating costs, but also to provide employees with the most comfortable and practical working environment possible.

Cisco Canada is very excited to partner in this tremendous project and look forward to moving in!

Tags: