Uncategorized
Shopping in a Digital World: A Q&A with Derek Dykens at Cisco
We live in an ever-changing world. As the lines between physical and digital continue to blur, the retail landscape has changed dramatically as a result. New customer expectations, transformed shopping behaviors and the boom of data has retailers struggling to keep up. Bell Canada asked Derek Dykens, Retail Practice Advisor at Cisco, to share his perspective on where the industry is heading.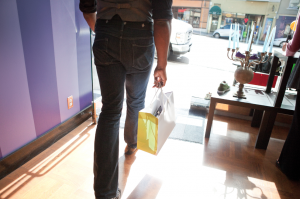 Q:  What key industry trends are you seeing across retail globally?
Dykens: Delivering an omnichannel customer experience has been top of mind for retailers the past few years and will continue to be an area they heavily invest in. Leveraging analytics and loyalty programs are bringing personalized mobile experiences to life while seamlessly connecting the ecommerce platform in store. Additionally, new pressure has been placed on supply chain operations to enable flexible product fulfillment options for the customer. Ship from store, 2-hour delivery, curbside pickup, SmartLockers and other options are allowing the customer to receive products based on personal preference. The role of the in-store associate and customer contact centers are also evolving. A shift is occurring where customers are doing research online and coming to the store with more knowledge than ever before. Associates need to have the technology tools and proper training to continue providing value to the customers.
Q:  How can retailers leverage technology strategically to compete in the digital world?
Dykens: It really comes down to architecture. A solid architecture with a 360 view of your customer is critical. The omnichannel wave has come and is already upon us. The 'store of the future' is now. As technology offerings become available in the cloud, retail IT organizations are at risk of losing control. It is now possible for business teams to stand up solutions without IT ever being involved. As a result, this often creates silos of solutions across the environment. These become challenging to manage and are not effective in supporting long-term business priorities. Rolling out new digital capabilities and experiences is easier to do when a flexible infrastructure that encompasses security and analytics with the design for scale is put into place.
Q:  What advice do you have around attracting millennial shoppers?
Dykens: A personalized and frictionless shopping experience is key. Millennials are growing up with digital at the center of their world. From social media, to texting, to having Google in their pocket at all times of the day; they are always connected and millennials want to do business on their own terms. Studies show that 75%+ of millennial shoppers are conducting product research prior to entering a physical store. Marketing campaigns and offers need to be personalized and relevant to catch their attention as millennial's subconsciously filter out information that doesn't apply to them at first glance. Immersing them in technology and allowing millennials to 'stay connected' while shopping in a physical world opens new possibilities for a retailer. Gamification, real-time location based offers and video collaboration with product experts are just the beginning.
For more information on Cisco Retail Solutions please visit our website here.
Author: Derek Dykens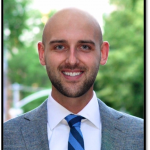 As a trusted advisor, Derek partners closely with some of the biggest names in retail on their strategic business priorities. Derek typically engages with retailers to identify ways to impact the customer experience through analytics and technology, streamline processes within store operations or supply chain, and enable retail teams to do more with the investments they have already made. Additionally, Derek can offer a fresh perspective on what other retailers are doing and the current trends Cisco is seeing across the evolving industry.
Prior to this role, Derek was working for Target Corporation in Minneapolis leading key technology refresh projects and aligning future technology investments to Target's strategic omnichannel roadmap. He also spent time at Lexmark International as a Retail Consultant reducing operational costs within North American and European retailers.