Cisco
Has your Workspace Incorporated Recent Technological Shifts? Redesign Your Workplace to be more Collaborative.
Using technology to connect people is a commonplace activity, but redesigning your workplace to accommodate the shift in communication styles can be considered 'new territory.' Collaboration is a powerful force. Organizations recognize this and are beginning to use collaboration technologies in strategic ways, changing their workspace to accommodate technology shifts.
It is important to understand how to assess your space for technology and how to incorporate technology into your re-designed workspace, optimize collaborative technology tools in today's office environments, and maximize return on those investments.
I would like to provide you with some quick tips on how to maximize your workspace.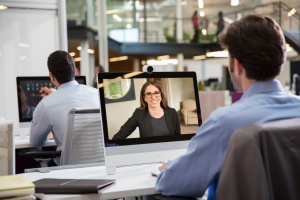 Reduce your "I" Space and increase your "we" space – more flexible space.
This is one of the main trends where the old cubicles are being replaced with an appropriate balance of meeting space ("we space") and workspace for people who still work at their desk in the office all day.
This transformation saves real estate space and supports the move to a flexible work place, where employees spend a significant part of their workweek either on the road or working from a home office.
2. Virtual Meetings, or Meetings in the Cloud
 Physical meeting space is not required for virtual meetings. People can participate from anyplace as long as they have a connection.
Our workstyles need to accommodate these new technology shifts. Join me in our fourth Collaboration Webinar Series, "Integrating Technology as Part of the Office Re-Design," on June 12th, 2014, register today.
Author: Paul Gragtmans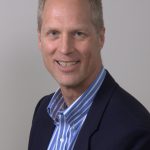 Paul has more than 30 years of experience in the IT and AV technology industries and brings a practical and insightful approach to today's technology environment. He is working with some of the largest Canadian companies in a consultative role, helping them sort through the collaborative technologies available to them.  He has developed a Corporate Collaborative EcoSystem model which allows organizations to:

Understand the dynamics of the collaborative technologies

Determine their current position in the use of the technologies

Draw up a plan which meets their goals for increased collaboration

Assists them with the integration and management of the technologies

Paul has held leadership positions at both large corporate companies, e.g. IBM Canada – General Manager positions, and at several technology start ups. His results-oriented drive, real world insight and innovative leadership have spawned successful strategies, coupled with practical planning and implementation.

His focus at ET Group is to bring ongoing value to the customer.

Tags: