Canada Perspectives
Five years and counting: Cisco Unified Computing System
This week marks the 5th anniversary for Cisco Unified Computing System (UCS).  What an exciting milestone for us.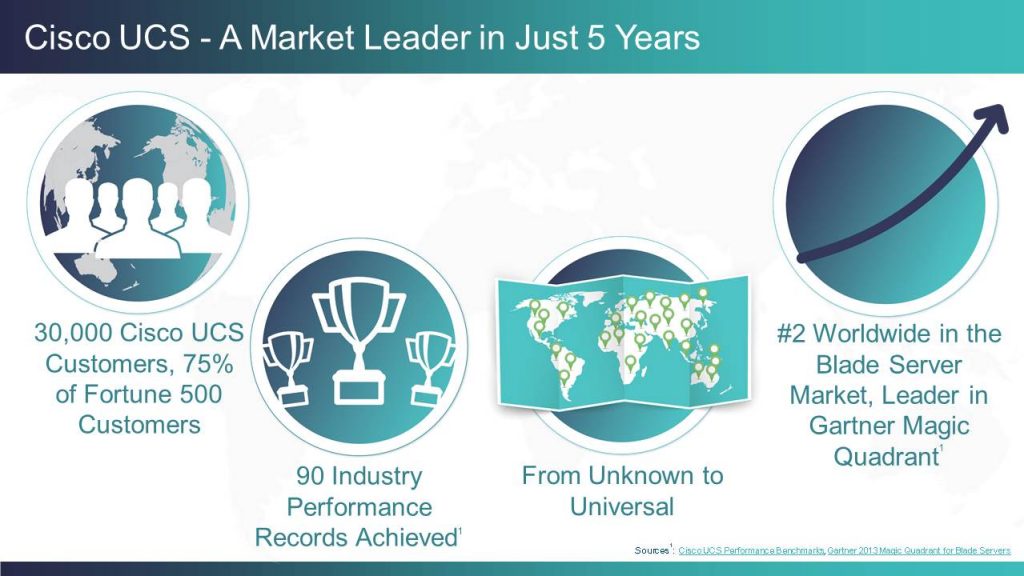 When I joined Cisco back in 2010, I was hired as the 1st UCS dedicated Account Manager in Canada.  At the time, we had just 2 UCS customers in Canada and 127 worldwide.  In my first 6 months on the job, we had completed over 50 UCS proof-of-concepts to help customers with the adoption of our UCS platform. We focused all of our time on proving the benefits of UCS, which included simplified management, operational savings and ease of scalability. We dedicated ourselves to understanding our customers and building best of breed solutions with our partners.
There were many that questioned if Cisco would be successful in this space.  Cisco has long been a leader in the data centre, with our Nexus 2000-7000 purpose-built switches, but the x86 market is very different and has many strong competitors that have years of experience.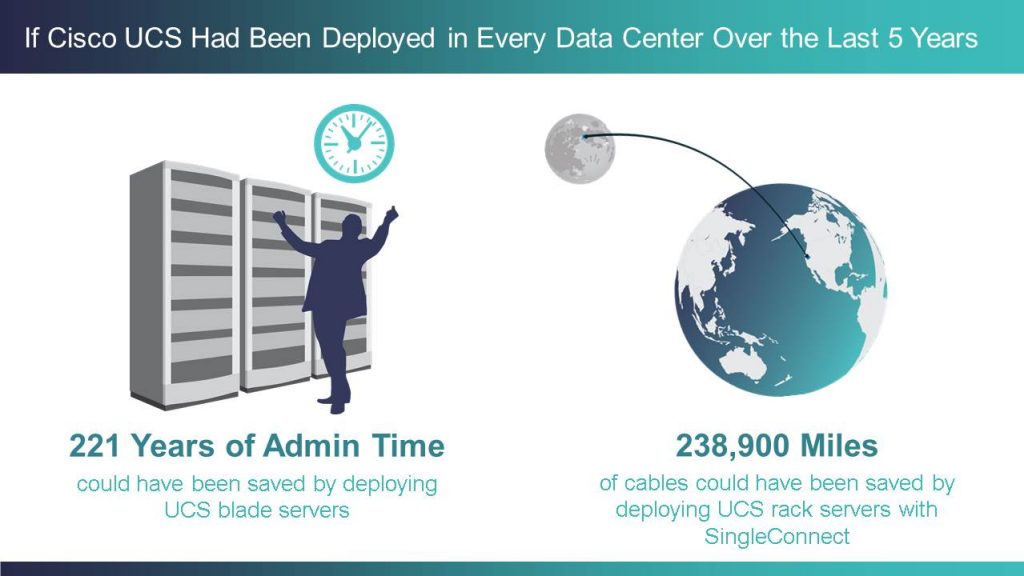 In just 5 years, UCS has experienced unprecedented growth both in adoption by customers and in the number of support resources available.

We now have over 1,400 UCS customers in Canada (30,000+ worldwide), are #2 Blade vendor in the Americas and have 45 certified Canadian DC partners that work with us to sell our blade portfolio.

As I reflect on our success over the years, I wanted to personally thank all our customers, partners and Cisco account teams — we could never have done this without your dedication, support and trust.

I look forward to our continued partnership.

Tags: