Cisco
Looking back on the Wavefront Wireless Summit, 2014!
The technology industry is constantly changing. Here at Cisco we not only try to keep up with the latest trends, but dictate the course of them. However, we don't do this alone. Our insightful partners and customers keep us on our toes.
Year over year, Cisco sponsors various events to ensure that we are constantly communicating with our partners and customers. This year, we were lucky enough to join the Wavefront Wireless Summit in Vancouver.
The summit took place from February 4th – 6th, 2014 and included speakers such as David Robinson, VP Emerging Business at Rogers, Anthony A. Reynolds, Senior Vice President at SAP, and Jeff Seifert, Chief Technology Officer (CTO) of Cisco Canada, to name a few.  Events like this put forward-thinking companies in contact with each other to further the wireless experience for end-users.
Jeff's keynote presentation on the Internet of Things (IoT), captured the Machine-to-Machine (M2M) interest at the event.  He discussed how M2M technologies are a core component of the IoT and how this is driving business innovations. The IoT and Internet of Everything (IoE) phenomenon are bringing together people, process, data and things to generate new capabilities for Canadian companies to reach new heights.
To learn more about the IoE, please visit our website here.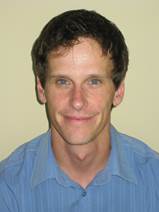 Author: Matt McColl

Matt McColl is a Wireless Specialist with Cisco based in Vancouver.  He has been working in the networking field for 18 years focusing on the wireless space.   In this time he has focused on developing solutions for enterprise customers in healthcare, Education, Oil and Gas and retail markets.

Tags: