Canada Perspectives
Why should you care about high tech careers: A day with Girls Incorporated
The motto of Girls Incorporated of Durham is "Inspiring all girls to be smart, strong and bold…" The theme of their Re-thinc Girls conference this year was technology, so when the organizers reached out to Cisco to participate, a small group of hardy volunteers gave up their Sunday morning and made the trek to Ajax, Ontario.
The day started with my keynote address titled "Why Should You Care About High Tech Careers?" and went through my favourite Top 10 reasons…
1, 2&3. Technology jobs are Creative, Challenging and Fun.
4. Because we use our technology we have a flexible work environment.
5. Travel – technology is needed everywhere and many teams are global.
6 & 7. There are lots of jobs and the pay is good. Technology is in every industry now.
8. Make an impact! Technology is changing the world.
9. Be your own boss. Technology is a good field of study if you want to be an entrepreneur.
10. Be part of a great team. Technologists are not loners – we work in teams and rely on collaboration, sharing ideas and looking at things from a new perspective.
The attendees were high school students with their mom or mentor. After the keynote we spent a lot of time in the Cisco booth helping them understand next steps, our own career paths, and Cisco programs like the Networking Academy and Cisco Sales Associate Program.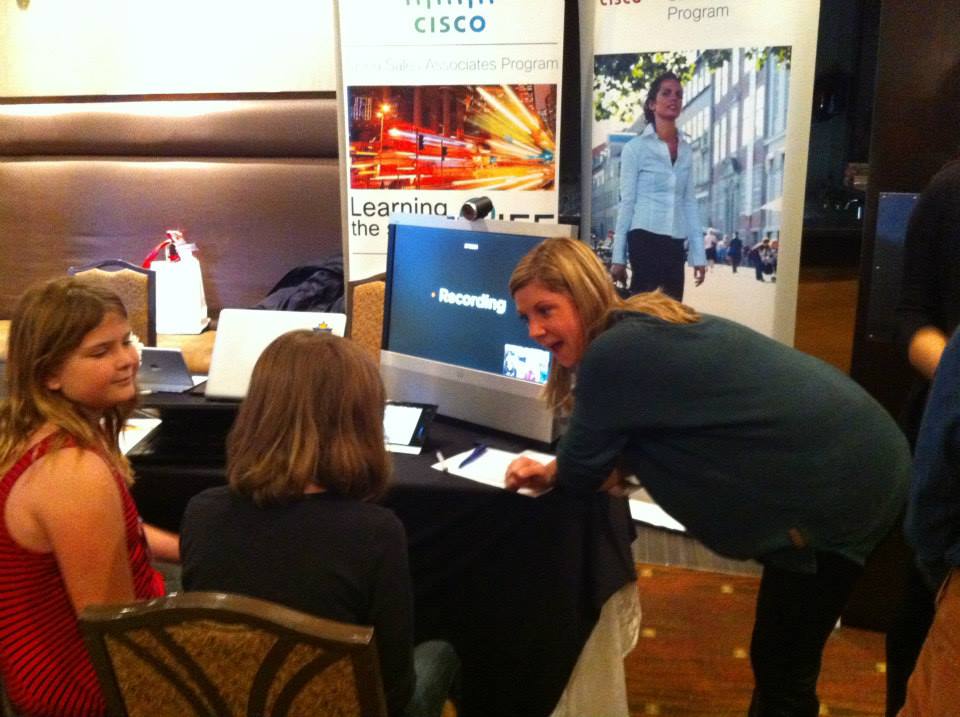 The girls loved the "Confession Cam" we set up with a Cisco EX-90 to capture their thoughts and ideas from the conference. A common theme was appreciation to the conference team for sharing their stories. But a surprise to me was the reaction of the mom's and mentors – many shared that when they were choosing a career technology was "never considered" or "not an option" and the conference really drove home to them how technology careers could be a good choice for their girls.

As usual the Cisco volunteers left the conference inspired by the attendees and the organizers who give their time to inspire the next generation. Thank you Girls Inc of Durham!

Tags: