Canada Perspectives
Behind the Scenes at Cisco Live with the Dream Team
This June, more than 20,000 attendees descended on Orlando for Cisco Live, Cisco's largest event and an annual highlight for many of our customers. But there is a secret to Cisco Live that most attendees don't know: the entire infrastructure – every access point, switch and IP phone – is put together with the help of the Cisco Networking Academy Dream Team.
What is the Dream Team?  It's a group of Networking Academy students – young adults – brought in from across North America for this once-in-a-lifetime opportunity. And along with the students, we invite some of the best Academy instructors to Cisco Live to lead the team.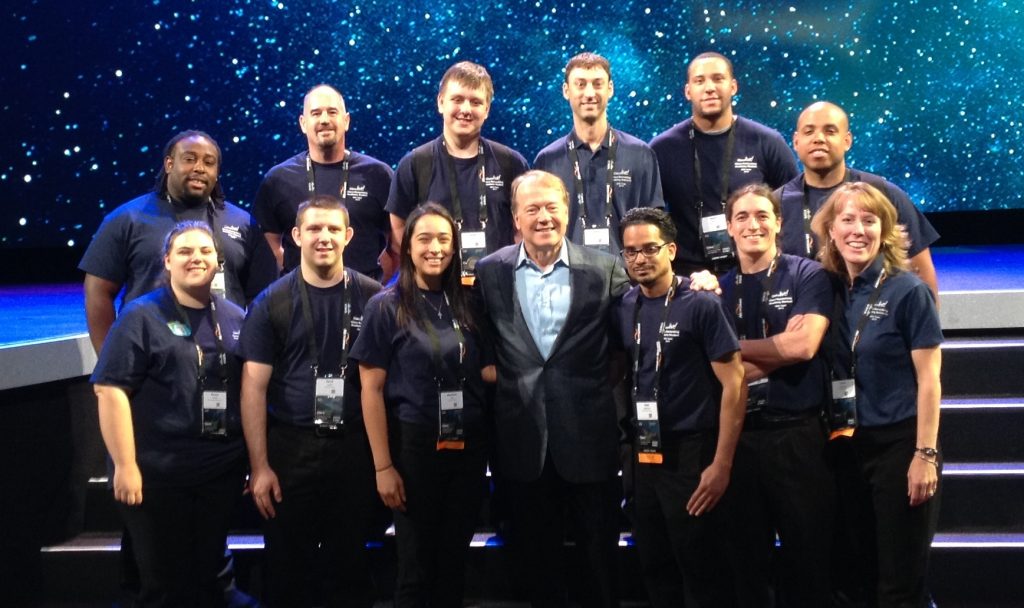 This year, Ottawa instructor Patrick Gargano from La Cité collégiale was selected to join the Dream Team.  I caught up with Patrick recently to get his thoughts on Cisco Live and what it was like to study for – and pass – his CCIE written exam during the event.
Wadih: What was your first impression of Cisco Live and how did you react when you found out you were selected for the Dream Team this year?
Patrick: Cisco Live is a massive event with approximately 20,000 participants, all expecting excellent, reliable, seamless WiFi connectivity throughout a mile-long, four-floor convention centre. My role was to make sure that the students we recruited for the Dream Team had everything they needed to make this happen. If I had known the scope of all this beforehand I might have reacted differently when I was offered this opportunity! I didn't quite know what I was in for, but I'm really glad that I had the chance to do it.
Wadih: What type of technologies did you and your team deploy at Cisco Live, and how was it used throughout the event? 
Patrick: We installed over 400 access points, 200 switches, 60 IP cameras, 50 IP phones, and dozens of touch screen kiosks. We also set up the registration desk and the testing centre. Participants used this technology to track and register for technical sessions, vendors used it to demonstrate their products and speakers were able to present their material remotely to participants watching from around the world.
Wadih: Run us through a typical day at Cisco Live for you and the Dream Team.
Patrick: We all worked hard, I was up at 6am! After a quick breakfast we hit the ground running to deploy technologies, respond to participant and vendor needs, resolve trouble tickets and generally keep the machine humming.
By 11:00 pm most of the Dream Team had called it a day, except for a few like me who were studying for an exam. The pedometer on my phone says that I walked about 22,000 steps each day, so let's just say that falling asleep was never a problem.

Wadih: What was it like to work on a team, and a project, as large as Cisco Live?
Patrick: Inspiring! This was such an impressive event: the professionalism and meticulous attention to detail evident in every element of the conference, the calibre of the speakers and the interesting products and services being marketed by the vendors.
I think my favourite part was seeing all of this sinking in with the students involved in the Dream Team, it was great to see these students' minds being completely blown by seeing what they learned in class being used in the real world.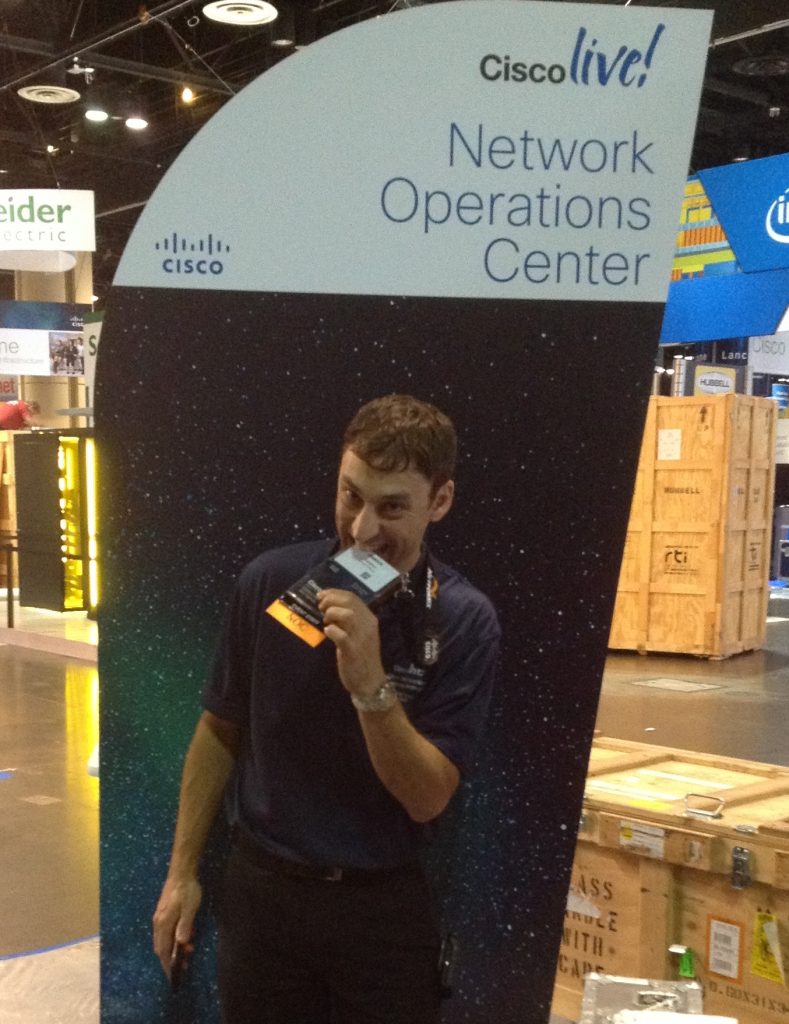 Wadih: Remarkably, you were also studying for your CCIE written exam while at Cisco Live – and you passed! Tell us what it was like to work on the event while studying for your exam.

Patrick: A perk of being picked for the Dream Team was the chance to do any Cisco exam free of charge. I didn't want to squander the opportunity, plus I had told all the students about my plans, so I was highly motivated to succeed. My crazy days didn't leave me a lot of free time, but I made it work. The lab part of the exam is still ahead of me, and I hear it's not easy, but of course I'm thrilled to have the written test under my belt now.


Wadih: Looking back on your week at Cisco Live, what were your key lessons learned and takeaways from the experience?

Patrick: Managing a large team and working on a combination of anticipated and responsive tasks requires an approach that is both highly organized and fluid. The other instructor on the Dream Team, Karen Woodard, introduced me to the concept of 'dynamic chaos' which is like controlled chaos but busier. That pretty much describes my experience at Cisco Live.

Wadih: Now that Cisco Live is over, what's next for you?

Patrick: Well, I've been invited back for next year, so my next big task will be debriefing and thinking about what I might want to approach a bit differently next time. For instance, I think we need to let the Dream Team students know how physical the job is going to be. Technical skills are important, but so are comfortable shoes! 

My thanks to Patrick for sharing his experience at Cisco Live this year. Do you have a Cisco Live story to share?  Leave a comment below.

Patrick Gargano has been teaching Cisco networking since 2000 to high school, college and adult students in North America and Europe.  He currently teaches CCNA and CCNP courses at La Cité collégiale in Ottawa, Ontario, but can also be found travelling the world with his wife and son, or in London at a Chelsea FC match.

Tags: