Canada Perspectives
Dear service providers: Multi-screen and Multi-tasking have become the new world order
By Chris MacFarlane, Senior Director of Business Development, Service Provider Sales
The recent Rogers Communications study, the Rogers Innovation Report, confirmed Cisco's (and my) long-standing view that viewer behaviour is shifting in dramatic fashion. How dramatic? Consider some of these study findings:
Next to TV screens, computers and laptops (57 per cent and 60 per cent, respectively) are the most commonly used screens to view content, followed by smartphones (42 per cent) and tablets (23 per cent). Those age 34 or under are more likely to watch content on second screens (nine out of 10).
Seven out of 10 Canadians who own a smartphone, tablet or computer use one of these devices while watching television.
Source: Rogers Innovation Report
The desire among Canadians to view video on more screens and to use Internet devices as a companion to traditional television viewing is growing stronger. In fact, the ability to perform these types of activities will become table stakes for most viewers from this point going forward. How service providers respond to this opportunity will determine the health of the Pay TV industry moving forward. In fact, it hangs in the balance of it.
For many years there have been reports, surveys and studies which have concluded that consumers desire flexibility and choice.  The success of 'over the top' alternatives (broadcaster direct, Netflix, etc.), coupled with the introduction of tablets into the average home, has provided one of the first indicators of how deep that desire runs.
Over the top successes are mounting (yes even in Canada!)  More and more consumers are looking to the Internet for the convenience of watching what they want, when and where they want it. New generations are now looking at the Internet as their primary source for video entertainment. Even boomers are beginning see providers like Netflix as a viable choice to consume on-demand video.
Meanwhile, new devices are making access to online video easy and accessible on the main screen.  Simple device alternatives like gaming consoles or Internet connected set tops (like Apple TV) allow the average consumer access to new on-demand platforms and give them unparalleled choice.
Even more meaningful is the impact tablets have had on video consumption. Tablets now are becoming a mainstay in Canadian living rooms and a part of the television viewing experience. These days watching 'live' means using an alternative device to remain connected to the outside world – just as the Rogers study found.  It also means leveraging that connectivity for companion viewing (think sports scores or stats), and for many, staying social while viewing shows and movies.
All this change means risk to the Pay TV industry worldwide, but it also is an opportunity for service providers to create a new user experience that takes advantage of this new viewing model (in fact EastLink and TELUS are already doing this). Can a service provider provide an experience that allows choice, allows context based viewing and allows personalization? And can they provide a product that takes advantage of the ideas inherent in the 'living room companion' experience?
Yes. We believe they can, but it requires services providers to evolve their current platforms to introduce new cloud video services, IP-based elements and new client technology. These will open their platforms into a new, flexible and adaptable format appropriate for this opportunity, ready when the next trend surfaces.
Has the way you consume television changed? Leave a comment below.
---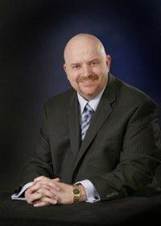 Chris MacFarlane is responsible for business development, service provider sales at Cisco Canada.  He has worked in the Canadian communications industry for 25 years, starting in the telecom sector with various local and long distance telephone companies.  In the mid-1990s Chris began focusing on Internet technologies and participated in the development of the Canadian Broadband industry. Over the past decade he has worked directly in the cable TV industry, leading one of Canada's leading service provider engineering efforts.

Tags: