Healthcare
CareConnectHere: Helping transform healthcare delivery in Canada
Imagine mobile healthcare services being delivered to your place of work, even though you work in a rural or remote part of Canada – a farm even. Imagine those services having advanced technological capability, where you can speak with a physician or specialist in an urban center through high definition and immersive video. Imagine that biometrics such as your heartbeat and lung sounds can be measured and heard by the clinician in the urban center, in real time. Welcome to CareConnectHere.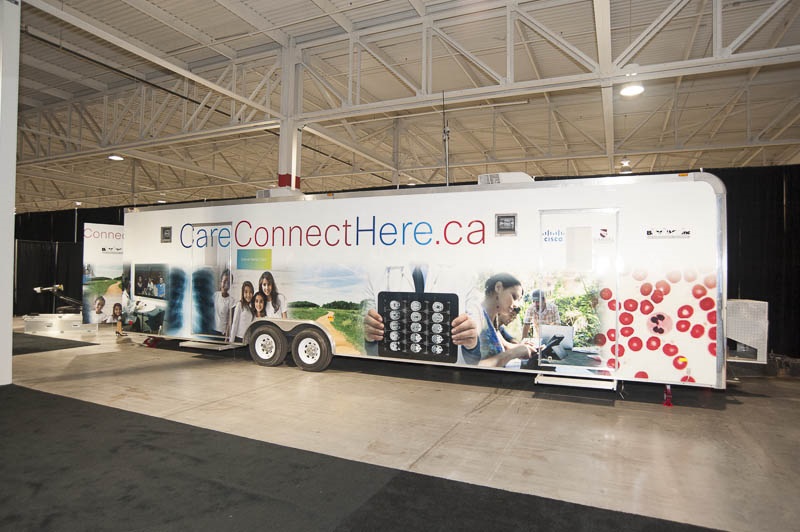 CareConnectHere is a mobile health vehicle that provides medical consultation services to patients in remote and rural areas. It was designed in cooperation with community partners Big Silver Inc., who also operate the vehicle, and Southshore Broadcasting Inc.
Cisco is proud to provide the technology applications inside the CareConnectHere vehicle. Applications like Cisco HealthPresence, a high definition video solution purpose-built for the healthcare industry. Applications like Cisco TelePresence, our immersive video solution which will help deliver consular and other private and government services right to patients while being augmented with secure networking and communications capabilities.
The vehicle's mobility will allow it to travel to visit rural and remote areas where access to care can be challenging. It will be staffed by a healthcare professional and will connect to nurse practitioners, physicians and specialists in urban centers.
The versatility and potential of this unit is tremendous. Cisco is providing our  HealthPresence and TelePresence technology to the CareConnectHere vehicle in order to provide video-based consultation services, and as a result CareConnectHere will be equipped to deliver health care services to any location it is able to reach.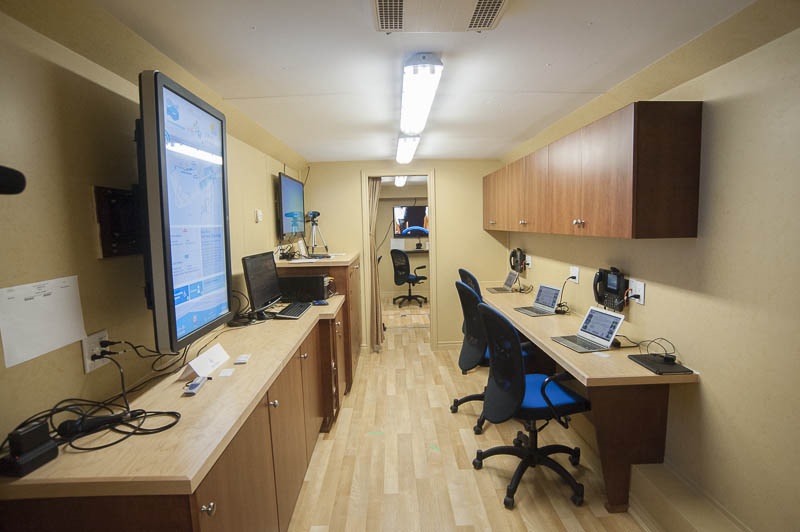 Services like primary care, health promotion and prevention, vaccinations, specialist consults and more will be available to individuals at their place of work. In this case, the pilot project will start in the farmlands of Southwestern Ontario, where migrant workers are often employed  during the farming and harvest season. As a result, these migrant workers will experience a new level of care. Let me explain.

Where previously they would lose two or three days of precious time while  traveling into the closest urban center and securing a translator, CareConnectHere will provide these workers with care on-site via HealthPresence and with a translator available locally or via TelePresence.

CareConnectHere will also provide healthcare services to the festival circuit in Ontario, so while thousands of excited fans enjoy their musical and cultural experiences in remote or rural areas, care is never very far away.

For me, what's most exciting about this vehicle are the possibilities. The technology inside the CareConnectHere vehicle is just the beginning of how the Internet of Everything will enhance healthcare.  Imagine what else we can do through remote healthcare services as more and more medical devices and biometric data become connected to, and available on, the Internet.

Keep your eyes open for the CareConnectHere vehicle at the iCanada conference on June 4, 2013 and at any of the events below:

Windsor's Summer Fest from June 15th to July 1st
Hamilton's Summerfest July 18th to 21st
Ottawa's Midway Magic at the Fair Aug 15 to 25th
Kingsville's Coastal Trail Sails to Sea TALLSHIPS® Festival Aug 30th to Sept 2

Tags: