Canada Perspectives
Canadian technology achievement worthy of Emmy recognition
…And the 2012 television Emmy Award goes to – the Scarborough, Ontario-based R&D team of Cisco Systems…
It's not the sort of honour you'd expect to see given to a group of engineers, especially a team based in Canada. But, perhaps it's not so unexpected, when you consider that this most recent win represented the second Emmy Award that's been given to the Scarborough team for its technology innovations – and the third for Cisco overall.
This team of approximately 150 is among the most talented and innovative within Cisco. They have, since the 1980s, focused on the development of broadcast equipment for service and content providers to deliver television programming to local cable providers via satellite.
Their award-winning achievement in 2012 has particularly great value for Canadian broadcasters. The Scarborough team – along with the help of others in Vancouver and Lawrenceville, Georgia – developed a video-content delivery technology, called PowerVu.
PowerVu dramatically improved on what had become a cumbersome process that allows television programmers and cable operators to cooperate on local advertisement insertion.  Local advertising is a key revenue driver for broadcast and cable operators worldwide. PowerVu technology moves the industry to a new standardized method of streamlining and simplifying advertising insertion.
Cisco technology signals broadcast equipment at the cable operator end, so that local ads can be automatically inserted into programming. Previously, local ads had to be placed manually. The automated system lets ads be placed timely, accurately and easily, plus ensures these don't overlap with the programmer's content.
PowerVu provides significant operational efficiencies and revenue benefits. Local ad insertion is a $9.8 billion industry worldwide.
I was flattered to be invited and thrilled to be on hand for a celebration with the Scarborough group on April 3. Folks like our bright and dedicated engineers often prefer staying in the background rather than the limelight. But this was a great day for them to shine and to be proud of their achievement.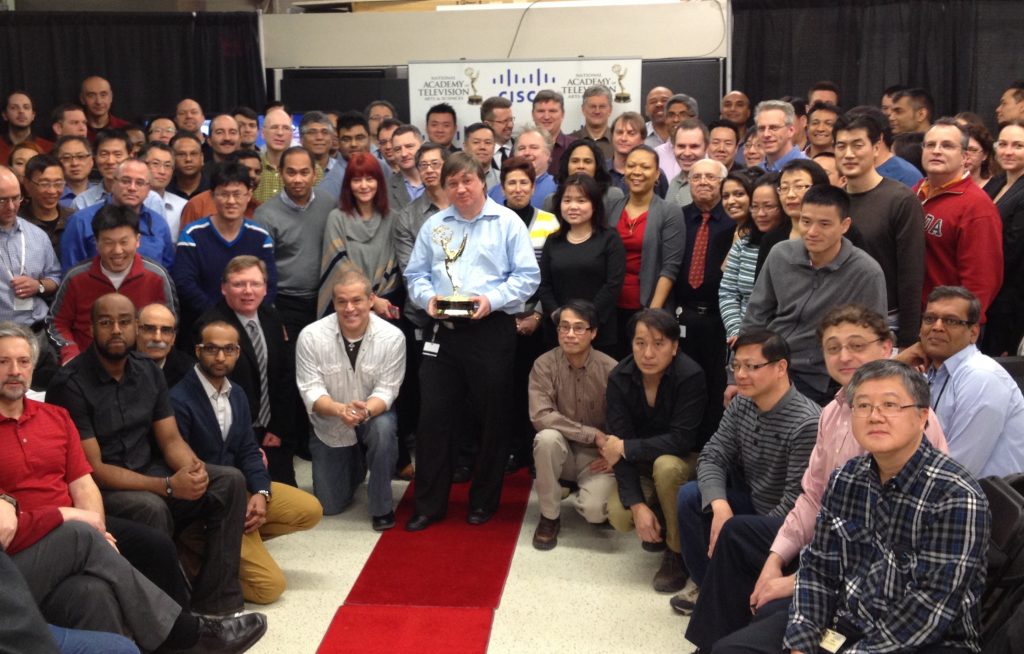 Awards turn the spotlight on great accomplishments. But the reality is that our teams in Scarborough, and throughout Canada, do important and valuable things every day. They don't always get recognized.

But we at Cisco go to great lengths to say that Canadian innovation is second to none and makes a huge difference around the world. How sweet it is when others of significant prominence likewise recognize and honour these accomplishments.

Tags: