Cisco
When you hear what the Nexus 6000 can do in 210 seconds, imagine what it can do for your business
By Dino Marasco, VP Data Centre and Cloud Infrastructure Sales, Cisco Canada
Last week we took another important step towards unifying the data centre by unveiling an exciting update to our Nexus switch portfolio.
The announcement focused on preparing our customers for a business world that is relying more and more on the cloud. The newest members of our Nexus switch family, the Nexus 6000 series and Nexus 1000v aim to improve the scalability and extendability of our data centre platform. The expansion of the Cisco Open Network Environment (Cisco ONE) portfolio allows the platform to benefit from our industry leading open networking and programmability, allowing for unmatched flexibility between applications and devices.
Now, what does this mean for your business?
Today, more and more large enterprises are feeling the pressure to virtualize. Which is great, but also significantly increases the compute power required by data centres. The Nexus 6000 is a data centre solution that provides the necessary compute power at a price that makes it a nice fit for today's enterprise customers. The scalability of the 6000 with its high virtual memory density allows for businesses to continue growing without concern of expanding their physical infrastructure.
To give you an idea of what kind of compute power we're talking about, the Nexus 6000 can download the entire contents of the library of Congress in just 210 seconds.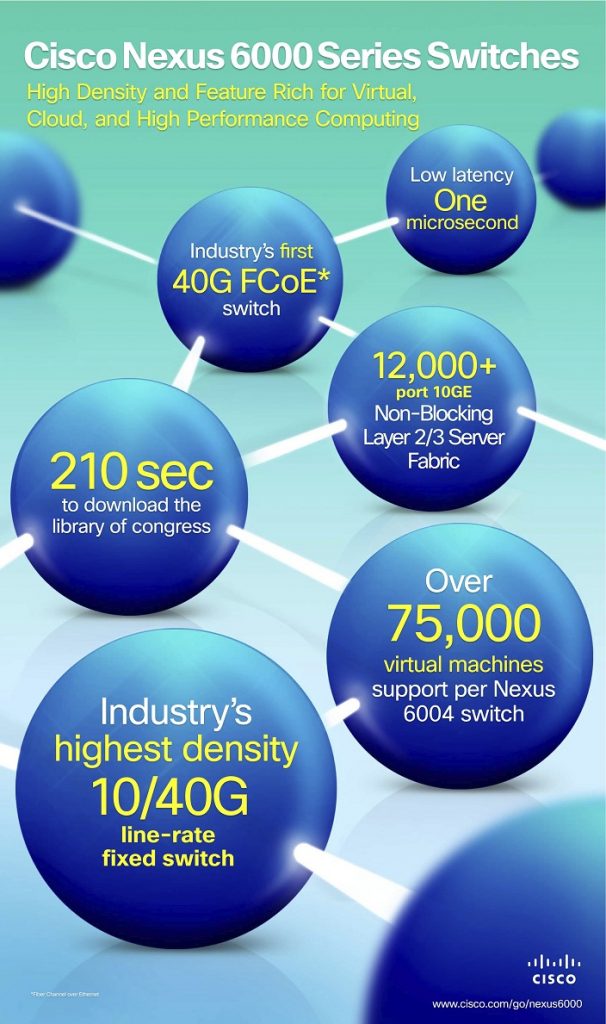 I'm particularly excited for the Nexus 6000 because I know our enterprise and service provider customers can really benefit from this technology

As mobile devices continue to proliferate, service providers are delivering more and more content through the cloud. Add to this the large number of Canadian businesses virtualizing their data centres that need a long-term solution to VM density, and I see the newest members of our Nexus family being major contributors to the future of IT in Canada.

Are you excited for the new Nexus 6000 portfolio? Leave a comment below.

Tags: