Cisco
How the Cisco Unified Computing System can help your business
By:  Nick Di Pietro, Director of Data Centre and Virtualization, Cisco Canada
As a next generation data centre platform, the Cisco Unified Computing System (UCS) unites computing, networking, storage, and virtualization technology into one interconnected system.
The benefits of the Cisco UCS platform include reduced total cost of ownership, increased IT staff productivity, business agility and massive server and virtual machine scalability. All of this is backed by industry standards and a strong partner ecosystem.
According to an industry report from Forrester, more than 70 per cent of IT budget is spent maintaining and managing existing infrastructure. This causes major challenges for IT organizations since they continually have to reassess and update their IT infrastructure, leading to more capital expenditures and less return on investment.
Cisco's UCS solution addresses these issues by restructuring data centre resources, which reduces the number of devices requiring setup and management.  Essentially, this solution is both cost efficient and easy to manage. Companies are now able to focus on their business rather than the infrastructure that powers it.
But if you are a visual learner, please check out this video where I was able to discuss Cisco UCS and its benefits to mid-market organizations in further detail.
For more information regarding Cisco's UCS solutions please visit our website.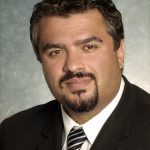 Nick Di Pietro is the Director of Data Centre and Virtualization at Cisco Canada.

Tags: