Cisco
How technology is transforming my business
By Bayo Odutola, Managing Principal, OLLIP P.C.
Technology can transform small and medium-sized (SMB) organizations. For proof of this, look no further than my Ottawa-based boutique law firm OLLIP P.C.
With only a team of four lawyers and trademark agents, we protect the intellectual property (IP) assets of global enterprises, interacting with massive law offices along the way. To work with larger firms on global IP asset cases and compete with other larger outfits for clients, we were looking for a way to present OLLIP  to clients, peers and prospects in a way that didn't scream 'we're a small business!' And we found one aspect of this with technology.
We deployed a Cisco Unified Communications 540 System for Small Business as well as a variety of Cisco 7900 Series Unified IP Phones. We also take advantage of Cisco WebEx™ to conference with clients or partners around the world.
That's a lot of techno-speak, and what it really comes down to is this: my company now has the look and feel of a large law firm. The benefits of these solutions – increased scalability, simplified user management and software updates for IT staff – are helping us grow, become more profitable and gain new clients.
Of course, these benefits also happen to have cool features. Here are my three favourite features of the technology we've deployed, which could benefit any Canadian SMB looking to compete with the biggest players in their respective industries.
Single number reach – If OLLIP's lawyers had one direct line each, perhaps this wouldn't have been so important to us. But I alone have four phone numbers, spread across multiple continents. If a client needs to call me, the ability to give them one number that rings all my mobile phones is an absolute game changer.
Security camera integration – We're planning to install a video surveillance camera and integrate it with our aforementioned phones using Cisco MonitorView. This will allow us video camera access from the phones' screen display and to open the front door. The ability to integrate physical security with our phone system is an incredible plus for me.
Automated attendant/conferencing features – This is so important for us at OLLIP. Using the UC Manager Auto-Attendant immediately made us appear like a much bigger law office, both internally and client-facing. We can customize the prompts that are played for clients when they call the office, receive/save voicemails via email from anywhere and create on-the-fly conference rooms even when  I am off site.
Technology has transformed OLLIP and the way we do business. If you're on the fence about technology and what it can really do, take a look at where you are now and where you want to be. Chances are, technology will be the key (along with an excellent staff) that will make it happen.
To learn more about OLLIP P.C.'s story, read their case study.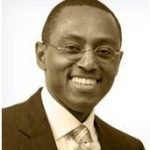 Bayo Odutola is the Managing Principal of OLLIP P.C. and has over 15 years experience practising intellectual property (IP) law. He handles all aspects of IP litigation (opposition, cancellation/expungement proceedings and domain name disputes), prosecution, acquisition, clearance and advice with a particular emphasis on trade-marks, copyright, licensing and technology-related issues. Bayo has handled numerous proceedings before the Canadian Trade-marks Office, the Federal Court and the Federal Court of Appeal. He has represented clients from Juno and Academy Award winners to chemical companies and pizzerias.

In 2004, he was named as one of the Top Forty under 40 business people by the Ottawa Business Journal awarded to the most successful business people in Canada's capital. Bayo is certified as a specialist in IP (Trade-mark/Copyright) Law by the Law Society of Upper Canada (LSUC) and has served on LSUC's Committee for the Certification of Specialists in Intellectual Property Law.

Tags: