Canada Perspectives
How the Grey Cup, Ralph the Dog and Cisco brought smiles to the Alberta Children's Hospital
On September 19 as the Grey Cup 100 Train rolled into Calgary for a fan celebration event that would draw close to 4,000 people, I was with some very special fans at the Alberta Children's Hospital as they received the VIP treatment: a visit from members of the Canadian Football League's (CFL) Calgary Stampeders cheerleading team, team mascot Ralph the Dog and the Grey Cup.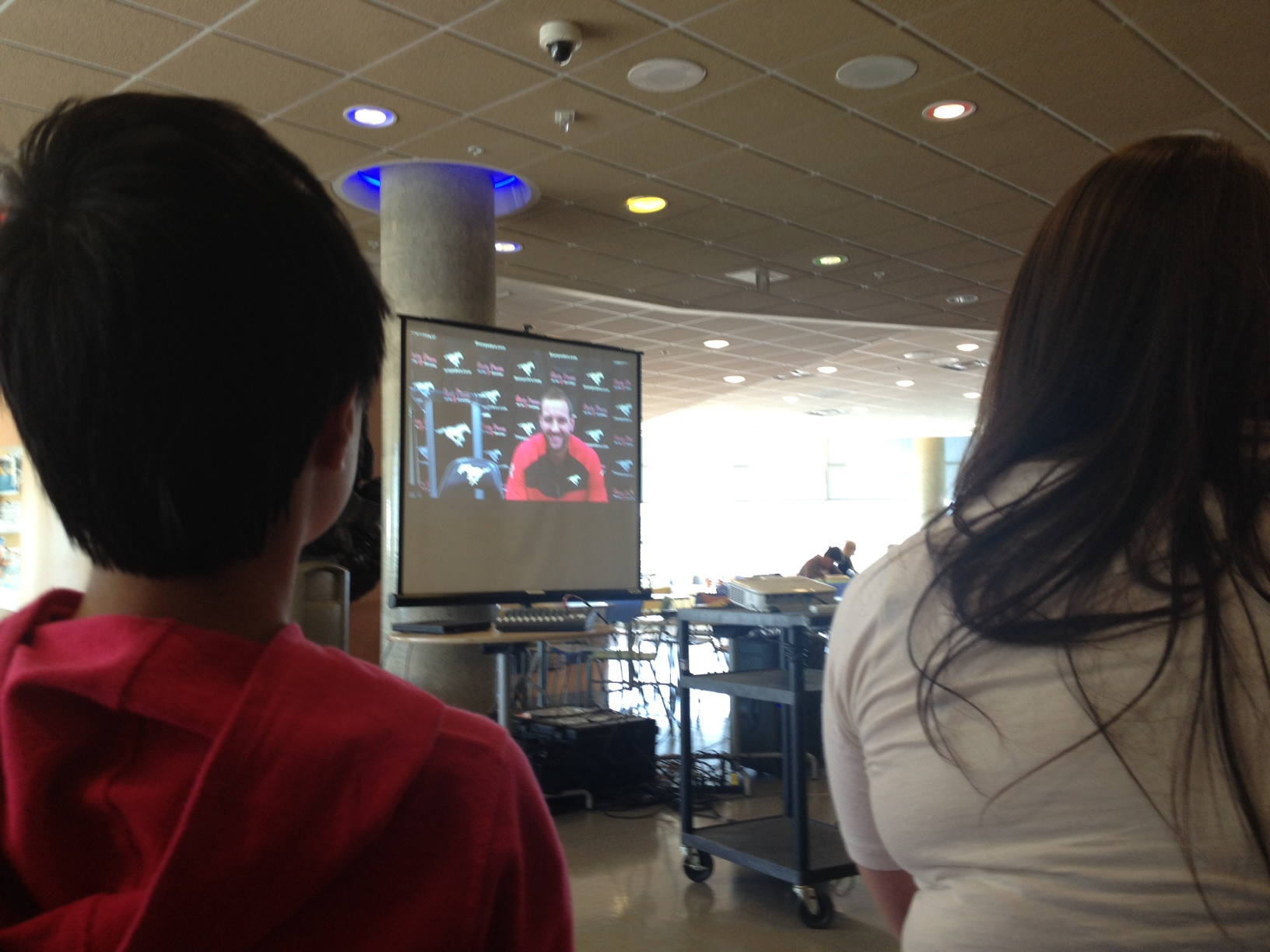 Gathering in the atrium, patients and their parents sat with anticipation in front of a large Cisco screen displaying the Calgary Stampeders logo and two chairs, a sneak peak of what was to come. But first on the list was a picture with the Cup.
The line was long and filled with excited children, and at times even more excited parents, eagerly awaiting their turn to touch the iconic Canadian trophy. Ralph the Dog made his rounds, eliciting a chorus of shrieks and giggles as he licked and pawed the crowd.
As the group settled back in their seats, the children grinned and clutched their photos with the Cup. It was now time to find out what the big screen was all about. Much to the delight of the audience, two members of the Calgary Stampeders appeared on screen to join the party! Using Cisco TelePresence – a high definition immersive video conferencing solution that creates life-like face-to-face meetings – the teammates were beamed into the Alberta Children's hospital from McMahon Stadium.
The players answered questions ranging from their choice of breakfast to their ability to win the Grey Cup this year. But one question stood out above the rest – "can you dance?" And as one member took center stage, in a dance that can only be described as riding a horse, the group peeled with laughter. It was an incredible experience to see the children so engaged and happy. And judging by the grins and giggles, the players were a big hit!
The day concluded with a chorus of GO STAMPS GO! It was the perfect way to kick-off the Grey Cup 100 Train Tour in Calgary, celebrate Cisco's partnership with the CFL and a humbling experience for myself and the Cisco staff members that had the opportunity to be there. For two hours, the hospital's littlest patients – these kids – were just Stampeders fans.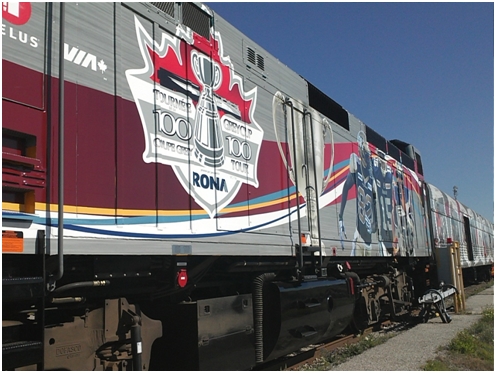 Has the 100 Grey Cup Train Tour presented by RONA visited your city yet? Share your experience with us!

To learn more about how Cisco is the official technology partner of the CFL and the 100 Grey Cup Train Tour presented by RONA, visit the 100 Grey Cup Train Tour website and our Q&A with Cisco's Vince Mammoliti.

Tags: