Canada Perspectives
Why I chose the Cisco Sales Associates Program to start my career
By Simon Vaillancourt, Systems Engineer, Cisco Canada
In the final installment of our three-part series on the Cisco Sales Associates Program (CSAP), Simon Vaillancourt shares his experience in the CSAP and life post-university. To read the first two blogs in this series, click here and here.
In the fall of 2007, I was in the last semester of my Electrical Engineering degree. Originally started in Montréal at l'École Polytechnique de Montréal, my degree took a couple of detours…including two semesters abroad, one in Spain and my last semester in Mexico.
The five-and-a-half year journey had been a blast, a very rich experience, and now I was getting close to looking for a job and start what, at first, seemed destined to be a boring part of my life: work!
I started my journey by interning at a Cisco silver partner in Montréal, ESI Technologies. During that summer, I experienced what work after university could be and learned a lot about Cisco and computer networks. After interviewing for an internship with Cisco, I was told to apply for a permanent position once I completed my degree and returned from Mexico, where I was headed for my final semester. When the posting for the Cisco Sales Associates Program (CSAP) came out in the fall of 2007, I knew I had to apply.
Flying back to Canada from Mexico to attend my CSAP interview in Toronto is probably the best last-minute decision of my life!  A few days after my last exam in December, I got the news that I was selected to be an Associate Systems Engineer (ASE) in the CSAP!
I started at Cisco in the summer of 2008, and it's been a great adventure ever since! Even getting there was an adventure since my car broke down on the way to North Carolina (long story, vintage car, still have it!).
For anyone debating whether CSAP is right for you, have no fear! My ASE training was divided equally between learning computer networking, learning Cisco technologies and developing my soft skills.
First, CSAP got us up to speed with the technology: computer networking was not exactly the focus of my degree (it wasn't at all, except for one optional class I took in Mexico… in Spanish!), but we got all the necessary training to get the knowledge and the industry certification required to become a successful Systems Engineer at Cisco.
Then, all along the way, we also got training on the various products that Cisco has in its portfolio. For anyone joining Cisco without going through CSAP, it's quite a challenge to grasp all of what we do across Borderless Networks, Collaboration and Data Center technology.
Lastly, soft skills were taught evenly throughout the program so we could change gears from a week to another. We learned about business etiquette, how to be an effective presenter and communicator, how to sell, business relevancy, and so on.
Once my CSAP training was over in North Carolina I moved into a Systems Engineer role in Ottawa, and then transferred to Toronto in 2010. Relocating to Toronto was a personal choice so I could live in the same city as my wife. The openness and support I got through that process demonstrated to me how Cisco cares about its employees and makes sure to not only support our careers, but also our personal lives.
In the early years of my career, I was able to quickly gain the trust of my co-workers because of the reputation CSAP training has at Cisco. It didn't take long until I felt I was able to work at the same productivity level as more experienced Systems Engineers on my team.
In short my career has grown much faster than I originally expected. My day-to-day job is interesting and varied, flexible and challenging at the same time. I get rewarded for going 'above and beyond' and was promoted for doing so consistently and performing well. It's motivating to see your hard work rewarded and it makes you want to keep doing your best. I'm now ready to set new challenges and goals for the next steps of my career!
CSAP was truly the enabler of the amazing career I've had so far, and now that it's given me the opportunity to skip ahead and fast forward my career, it's in my hands to keep learning and make the rest of it just as successful.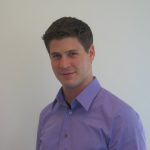 Simon Vaillancourt is a Systems Engineer at Cisco Canada. As part of the Cisco Canada Partner Organization, he supports strategic Data Centre focused partners at the national level. Simon joined Cisco in 2008 through the Cisco Sales Associate Program and has worked in North Carolina, Ottawa and Toronto. He leads the Canadian chapter of Cisco's Early Career Network, is an accomplished classical trumpet player and an amateur triathlete, having competed in four Ironman triathlons.

Tags: