Canada Perspectives
Softchoice Cares + 7 IT Companies = A future for 500
By Karly Pierce, Softchoice
We'd done overseas missions in the past but the trip to Bali was going to be on a whole new level. We were going half way around the world to build not one but seven computer labs to give more than 400 orphaned kids a leg up on life. Exciting stuff but what was just as amazing was the number of partners who went out of their way to contribute. Servers, networking gear, laptops, software – you name it, it was offered.
I've always known Cisco as a big name technology company. But I never had a sense of the heart within Cisco and other organizations. And I certainly didn't appreciate the kind of difference these partners could make once they rallied around a cause that aligned so closely to their business.
It's a simple concept: the more people work together, the more you can achieve. This is especially true when that work is driven by a shared sense of purpose.
Softchoice Cares – Softchoice's employee-led philanthropic organization – used to make a difference in a variety of ways, from building homes with Habitat for Humanity to participating in local walks and runs for a variety of charities. It took a while to discover the synergy that's created when a company aligns its giving with the purpose of its business. When Softchoice Cares started to focus on 'bridging the digital divide' it opened up a whole new level of engagement with our partners. And as we've become more capable as a solutions and services company, we've tackled bigger and more ambitious projects.
Capabilities are important, but the generosity of partners like Cisco really made the difference in Bali. Instead of just building seven standalone computer labs, we implemented a Cisco ASA 5510 at the primary site – the head office – and Cisco ASA 5505's to connect the remote locations through a virtual private network. This allowed the Widhya Asih Foundation (WAF), which oversees the seven orphanages, to share information securely and address computer issues remotely. This is a huge advantage given the time it takes to get to some of these locations. What's more, the 400 children WAF supports now have access to a controlled Internet experience with infrastructure that can be easily managed by head office.
We believe everyone should have the chance to achieve their full potential. And thanks to our belief in the power of technology to make life better – a belief shared with our partners – 400 kids will have the means to move themselves, their families and their society, forward.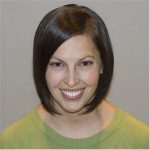 Karly Pierce is the VMware Marketing Account Manager at Softchoice and the Softchoice Cares Chairperson.

Tags: