Cisco
It Takes a Bit of Time to Hire Great People
The true strength of Cisco Canada lies in the fantastic people who work for our company. That doesn't happen by accident.  Many of those who have joined Cisco or who have taken on senior leadership roles here might lament the somewhat lengthy, intense and comprehensive hiring process. It doesn't happen quickly. There are many interviews and many conversations along the way. It all takes time because it's a matter of finding the right people and a good fit – for all concerned. But, because our people are so essential to the success of Cisco, hiring the right individuals is vital. You just can't take short cuts or try to hurry the process.
Recently, we've brought on four new members of Cisco Canada senior leadership and I'm excited to introduce three individuals who are uniquely qualified and proven leaders to the Cisco Canada team.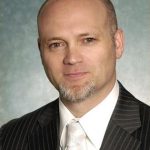 Our new vice president of marketing for Cisco Canada is Mark Collins. Mark is a veteran of more than 20 years in information technology and has extensive knowledge of the industry as well as Canadian customers and partners. Mark will work closely with Cisco's corporate sales and global marketing communities and, locally, he will be responsible for managing Cisco's marketing strategy and execution in Canada. During his 12 years at Cisco, Mark has held leadership positions, including those in system integrator sales, outsourcing and financial services. Most recently, he served as the manager of partner operations for Cisco Canada and helped to develop and implement Cisco Canada's Global Partner strategy.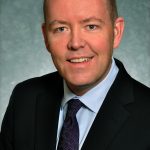 Jeff Maddox takes on the role of systems engineering director for Canada service-provider sales. Jeff is now responsible for leading systems engineering (SE) within the largest by revenue customer segment of Cisco's business in Canada. A native of London, ON, Jeff joined Cisco in 1999 and spent the first seven years of his career at Cisco's head-office operations in California. Prior to joining the Canada team, Jeff spent the last six years at Cisco's Richardson, Texas office as the senior director of product-line management for the optical business. Jeff has worked with service-provider customers for 20 years and brings a wealth of knowledge about them to his new position.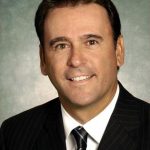 Bill Kastelic, a mainstay of our local engineering team for many years, assumes the role of systems engineering director for Cisco's enterprise business segment. Bill is a veteran of 26 years in the networking industry and joined Cisco in 1999 as an enterprise systems engineer. He became a systems engineering manager (SEM) in 2003 and in 2007 was appointed senior SEM. During the past eight years, Bill led systems engineering teams for TELUS, channels, central commercial/Ontario public sector and, most recently, the consulting systems engineering team for data centre and borderless networks businesses.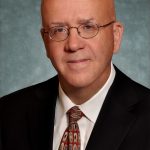 Gary Isaacs is Cisco Canada's new vice president for mid market business. Gary is an IT industry veteran and comes to Cisco by way of IBM where he spent 30 years, most recently as director of business partner sales in North America. Gary played a key part in establishing the North American midmarket sales organization at IBM, and has held roles in finance, operations and marketing.  Midmarket represents among the most important opportunities for Cisco, particularly in Canada. It's is a business segment that , along with small business, accounts for 45% of GDP and more than 99% of all businesses in Canada. Gary understands this segment space extremely well and his knowledge and experience will be invaluable.

I look forward to working with Mark, Jeff, Bill and Gary to continue to grow our business.  To each I would perhaps say that, while it may have taken us a bit of time to get you into the jobs you currently do, I can't tell you how happy we are at Cisco to finally have you doing the great things you do for Canada.  

Tags: