Routing and Switching
Q&A Part 1: Focus Corp.'s IT director talks Cisco WAAS, BYOD and beyond
We sat down with Shaun Guthrie, director of Information Technology at Focus Corporation, to learn more about how Focus is using Cisco solutions to help transform the way employees communicate.
In part one of our discussion with Shaun we talk WAAS, BYOD and how your company can get started on its own path to BYOD and beyond.
Cisco Canada: Please give us a quick rundown of the major Cisco deployments you currently have in your environment.
Shaun Guthrie: While we have a lot of foundational Cisco switching in place, we looked to leverage and build upon that foundation with:

Cisco Wide Area Application Services (WAAS) – Providing us LAN-like speeds over our Wide Area Network (WAN)
Cisco Aironet Access Points – Providing a single enterprise wireless solution, which will in turn help support BYOD initiatives
Cisco Unified Communications – Replacing our multiple legacy telephony systems
CC: Using Cisco's WAAS platform, you are able to accelerate applications over the WAN and provide local hosting for your branch offices. How has that impacted your business?
SG: This has impacted our business in a very positive way.  We needed a way to centralize our unstructured project data, which was scattered across various branch offices, and this solution had little to no impact on our performance when working with AutoCAD.  This was seen to be a critical success factor as our CAD staff is very proficient with the software. Any delays would be met with steep criticism.
We evaluated and ran through a proof of concept with Cisco and another major competitor in this space.  In the end the Cisco WAAS device proved to be the best fit for us.  We implemented a custom-developed project solution that incorporated the WAAS devices to centralize a structured data location at our data centre.  The benefit is this allows our staff to work from any office and connect back to project-related files at near LAN speeds.
CC: We understand you are using Cisco Aironet 3500 Series of wireless LAN products to help support mobile workers and the BYOD movement. Can you give us some lessons learned from this project? If you were asked for some advice from a company just starting to embark down the BYOD journey, what would you tell them?
SG: We looked at Cisco to provide us with a more robust enterprise solution to our growing demand for wireless as the ad hoc consumer grade access points were no longer cutting it. We started early last year with a small evaluation in our head office by deploying a few access points around our boardrooms and through office spaces where we had a lot of mobile staff.  Deploying the Cisco 5500 Series Wireless Controller allowed us to achieve our goals and within a few weeks of testing, staff members were coming up and asking when we were going to expand the deployment to more floors and other offices.
As for advice, from this project we definitely learned that you'll require more controller licenses than you think.  Having a solid strategy for design of the wireless network will go a long way in ensuring a successful deployment.
Embarking down a BYOD journey is going to be tough as there is little information out there on how to properly deploy the required infrastructure and security policies to not only protect your network, but support the many devices being introduced.  Getting out to vendor events on the topic and networking with your peers is instrumental in helping you build a BYOD plan that meets your specific company's needs.
Check back on Wednesday, April 4 for part two of our interview with Shaun for more information on Focus' IP deployment and a future look at their technology plans.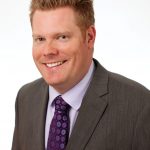 Shaun Guthrie, director of information technology at Focus Corporation, is responsible for leading and inspiring a dynamic group of IT professionals that utilize cutting edge technology to advance his organization's innovation and service delivery.  He is also responsible for the enterprise's IT strategic planning, development, implementation of innovative technology and service delivery to support the organizations overall operations and direction. Shaun is an avid outdoor enthusiast; during the winter he can be found Skiing the Canadian Rockies and during the summer he's hiking or climbing them.

Tags: