Canada Perspectives
Three Tips for selecting your Cloud provider
By Afshin Shams, SunGard Availability Services LLC
"O Canada"… recently SunGard announced that we have expanded our cloud services to Canada with the launch of the first Canadian Cisco Powered Cloud Service computing delivery centre.  Now when it comes to cloud and "insert-technology-here" as-a-Service, location is often the last priority on a company's list. After all, the essence of cloud computing is the utilization of resources hosted outside of your company's environment in a data centre that could be hundreds of kilometers, if not thousands, away.
But the location of your cloud provider's data centre could be the most important decision your business makes when moving to the cloud. Cloud providers, including us, recognize it is important for Canadian companies to have a cloud service on Canadian soil.  This allows businesses to leverage enterprise cloud services without restrictions associated with the USA PATRIOT Act. Having their workloads stored and running on Canadian soil means companies are also protected from similar, future non-Canadian legislation changes. Simply put, when a Canadian business chooses a cloud provider located in Canada its data is secure, stays within Canada and will not cross the border for any reason.
If you are looking to move to the cloud, here are three tips for all Canadian businesses when selecting a cloud provider:
1. Know where your data will be stored
Keeping your data within Canada should be of paramount concern to all Canadian businesses. Make sure your provider has world-class data centres located in Canada that can meet your data requirements and scale as your business grows. SunGard's Canadian data centre, which provides service to all of our Canadian customers, is located in Mississauga, Ontario.
2. Get a Service Level Agreement
Make sure that your cloud provider's Infrastructure-as-a-Service (IaaS) solution delivers security, compute, storage and networking in one flexible, efficient and fully managed platform backed by a contractually committed availability Service Level Agreement (SLA).  This SLA is a commitment from your cloud provider that promises your applications will be running ('available') for – at least – an agreed percentage of time during your contract.
3. Pick a provider that complies with your region's regulations
Cloud platforms should be designed with security and compliance in mind, from the infrastructure level up through the operational procedures. When I asked him about regulations and compliance, a colleague of mine, Jim Grogan, senior director of analyst relations for SunGard, told me that "data shouldn't be anywhere but in the data centre where it is contracted. If a customer contracts with a Canadian operator, that data should only reside in Canada."  
Jim is right, regulations and compliance laws vary across geographies. This can create confusion for a business, which is ultimately responsible for the regulatory compliance of their data, if they select a cloud provider located in a region governed by different laws. Make sure to ask the tough questions when evaluating vendors because in the case of cloud computing, data location is important.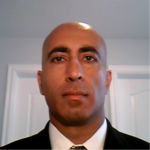 Afshin has over 19 years of industry experience and brings expertise in the management, design and deployment of multi-tier enterprise systems management infrastructure. He has held senior technical and management positions based on his experience in managing sales operations, sales, support, professional & education services and systems engineering teams on worldwide basis with a number of technology companies, including NetIQ, Novell, PlateSpin, and Unisys Canada. He was also a founder and managing partner of Toronto-based BIT Management Inc., which was successfully sold to GNTS, a division of Enterasys Networks. Afshin holds a B.Sc. (Data Management Specialist) degree from the University of Toronto.

Tags: