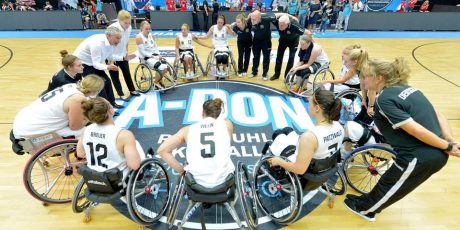 Events
Supporting the Best: #freeWiFi @ Wheelchair Basketball World Championships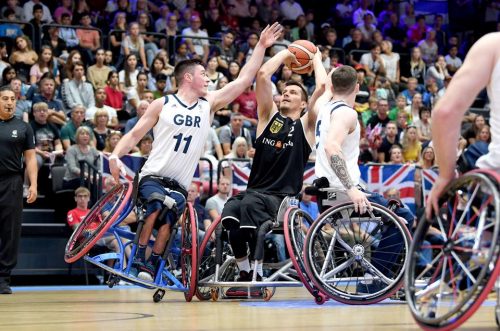 Last month the 10-day Wheelchair Basketball World  Championships in Hamburg draw to a close. What a stellar event it has been!
28 Teams from 19 Nations (overall 600 athletes) were competing for Gold, Silver and Bronze in 94 Games (30 more compared to the Soccer World Championships). The Netherlands (Women) and Great Britain (Men) won Gold while Germany's Women reached for Bronze – YEAH!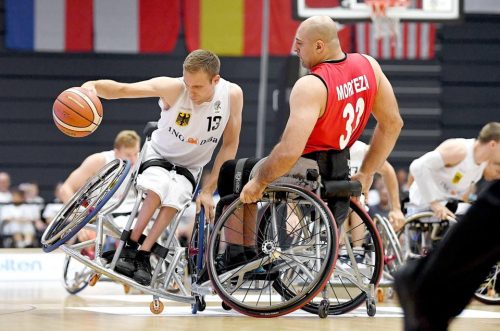 With more than 60.000+ visitors (12.000 scholars) this fast-paced, hard-hitting competitive event took place in Hamburg-Wilhelmsburg. It was streamed in 140+ countries (Youtube) with LIVE TV-Broadcasts in Japan, Turkey, Italy, Canada, USA and Germany and media impressions in nearly all european countries.
In close cooperation with Daimler AG and Cisco Meraki, the abl social federation GmbH was proud WiFi & Infrastructure Provider for this event at large scale. Need to point out that this has been a volunteering effort of all partners supporting this tournament and we're proud it has been possible to provide all of our expertise helping to make this an unforgettable experience for all Wheelchair Athletes and Fans around the world. As the budget for the entire Championships was extremely tight, all of the 700 volunteers plus business partners involved were grateful in giving back on what they could bring to the party. And it worked out.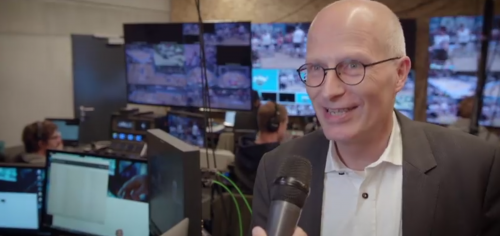 Such an amazing experience watching the Wheelchair Basketball Championships.
As for the free WiFi & Infrastructure a special thanks goes to Daimler AG for advertising, abl social federation (Marc Schmidt, Martin Venmann) for planning, setup and maintenance during the games and Cisco Meraki (Jasper Schulz) for loaning all of the equipment during the event.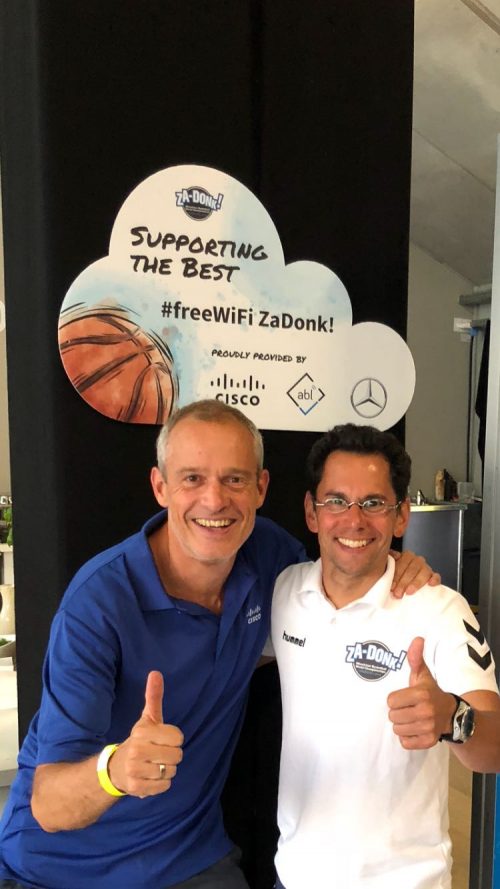 It's all about coming together for a great event. Hamburg proved well that this is possible and recently labeled as one of the new "Global Active City" members. So proud that we pulled this together in just 4 weeks. One man was at the forefront, being responsible for the entire show: Anthony Kahlfeldt. He worked tirelessly bringing it all together, so proud. Hats off to Tony for his extra mile, this once-in-a-lifetime engagement and your amazing leadership, it was an honor for all of us being part of your team!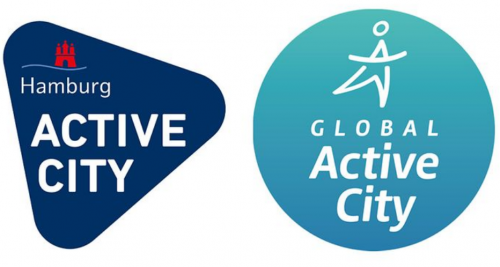 Tags: