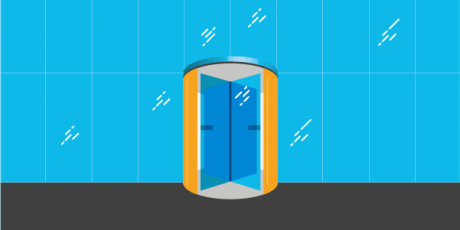 Small and Medium Business
Improving customer experience
It goes without saying in the modern Customer Experience (CX) landscape that excellent customer service typically leads to greater loyalty and revenue, increased customer lifetime value and future recommendations. When you're a fast-growing midsize business, it's even more important.
So, how do we ensure our customers go away with a feeling of having received a fantastic service experience? Not once, but critically, with each and every contact they have with us? How can we also make the experience positive (perhaps delightful!) to stay engaged and keep coming back as well? No straightforward sum.
'Information is the new oil' is becoming a byline in CX circles. Oil itself is a complex commodity to produce and extract value from. It needs to be sourced, analysed, refined, stored and transported securely to supply its benefits. In the same way for customer service, research by KPMG Nunwood has identified a number of key attributes that are critical to achieving CX excellence. These 'Six Pillars' are identified as:
Personalisation
Integrity
Time and effort
Expectations
Resolution
Empathy
Each of these key factors of CX excellence are combined together to give the perfect CX formula using the 'oil', or the data relating to a specific customer. This information should be particular to that individual's unique CX journey, across a lifetime of interactions with their brand.Mi
Getting personal
In today's always-on, digital-first world, we are told that information is everywhere. Yet, are we enjoying the wealth of this information as we should be? When considering the value of personal information in CX measurement terms, it's ultimately how it all adds up (no pun intended!) for a winning formula. Especially when personalisation has the single biggest impact on the Net Promoter Score (NPS) index and customer loyalty than any other factor. And if my local take-way and taxi firm can do it, so can you.
In simplistic terms, what does this mean? Well, essentially, what we all ask is:
Know who I am when I contact you
Know what product or service I have purchased previously
Know why I may be contacting you
Know what I may want based on my previous interactions
So maybe it's not algebra after all! Information really is everywhere. All around. Online, in-store, IM chat, or good old-fashioned telephone conversations. Yet how we source, analyse, refine, store and transport this information is vital to get full marks for personal, individualised customer service.
With this in mind, let's use the information we have about our individual customers to drive a personalised CX that makes them feel truly valued.  Then the key to personalisation is simple. It's all about making the individual feel understood. Even a little bit special.
The excellent experience equation
Just with any formula, there's always more than one method. And when you're a fast-growing business it's sometimes hard differentiate a unique customer experience from the rest of the market. Yet, when you stop for a moment to see things through the eyes of your customer – their needs, their care-abouts – putting the customer at the centre of everything you do isn't so hard. Funnily enough, our customers are just like us! Human beings that want to feel valued, respected and rewarded. At whatever stage of their interaction or journey with you. Then, you'll be on the way to cracking your unique customer experience code!
Find out more about solving this business challenge now

Tags: