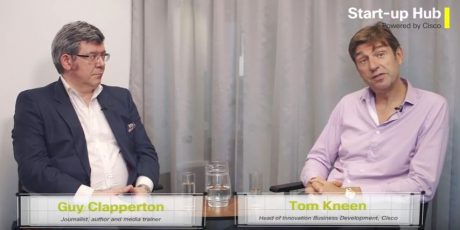 Start-up Hub
Cisco Start-up Hub: Tom Talks To… Guy Clapperton
You've done the hard work of coming up with a great idea and getting the wheels turning on your start-up, but how do you go about getting other people talking about it?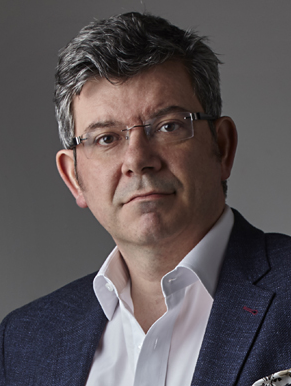 It's widely agreed that good quality editorial in top publications can really give businesses a boost – in terms of exposure, credibility and even sales.
Magazines and newspapers certainly hold an authority of voice among their readers and, from a marketing perspective, editorial still ranks more highly than advertising when it comes to consumer trust.
Indeed, academic research suggests a correlation between the volume and quality of coverage and a start-up's valuation. In other words, investors attach importance (conscious or not) to firms that get media attention.
With this in mind, I met up with veteran journalist and media trainer Guy Clapperton – whose writing has appeared in top tier titles such as The Guardian, The Times and The New Statesman – to find out the 'rules of engagement' for dealing with the press.
Here are some of the topics we covered:
Why start-ups should consider building a media profile
How to make your story stand out
The importance of maintaining control of your public image
Establishing relationships with members of the press
What to do when things don't quite go to plan…
At what point start-ups and scale-ups should consider media training
If one thing is certain, it's that knowing the landscape is key. That means everything from the regular beats of your target journalists, to the nuts and bolts of what you're pitching and where it might fit in a newspaper or magazine.
As Guy said, you can be sure that investors are going to do their own research to find out what's been said about you.  Needless to say, you want your digital footprint to be as positive as possible.
—
For more from the 'Tom Talks to…' series, head over to the Start-up Hub playlist on the Cisco UKI channel. There you'll find advice from Nick Boydell of Bird & Bird LLP on protecting intellectual property, my chat with Emily Mackay of Crowdsurfer about the state of the crowdfunding industry, and a conversation with Helen Watson of People Puzzles about how start-ups can create a productive flexible working environment.
Guy Clapperton is a journalist, author, media trainer and Fellow of the Professional Speaking Association. He is a frequent contributor to the Guardian and the New Statesman. He speaks at events worldwide on how to communicate with the media, and offers bespoke media training to clients too.
Do you know someone who would benefit from this content? Feel free to share with your social networks and help us spread the word.

Tags: