Start-up Hub
Cisco Start-up Hub: Tom Talks To… Nick Boydell, Bird & Bird LLP
So you're an entrepreneur, perhaps even an inventor, in the midst of one of the most exciting (and probably, at times, terrifying) journeys of your life: starting your own business.
You think you've got a solid idea, maybe even a sizeable gap in the market to exploit. So what comes next? Perfect your product? Develop an airtight business plan? Start networking with potential investors?
It's probably safe to say that protecting your Intellectual Property (IP) is going to be the last thing on your mind.
However, it's an unfortunate fact of life that it's not always the most exciting things that are among the most important.
Businesses can find themselves in a difficult situation if they don't protect their IP – a point that Nick Boydell, senior associate at Bird & Bird LLP, was keen to emphasise when I met up with him for the latest in our monthly video series featuring industry experts.
Looking after your IP should be viewed, Nick says, as an important early investment and should be among the first things entrepreneurs do when first establishing a business.
Owned patents can often be attractive to investors too – you'll recognise the lit-up eyes from the Dragons on BBC 2 when a promising pitcher announces they've already received their patent confirmations.
As such, start-ups should spend some time working out what kinds of IP they have available to register. This may seem like a bit of a minefield, and seeking legal counsel at this stage would be advisable.
If you find yourself in a position in which you'll need to accuse somebody of using your IP without permission further down the line – or find yourself on the sore end of an infringement accusation – then first you will have to be able to prove that it is indeed your IP. It goes without saying that owning solid proof of creation or invention – as well as ultimate ownership of the IP – is perhaps the strongest weapon in your arsenal in any such case.
If you'd like to stay up to date on any changes to the laws and advice governing IP then the UK's Intellectual Property Office and international organisations such as the WIPO and ICC are good places to start. Additionally, @twobirdsIP is a good follow on Twitter.
And, of course, do stay tuned to the Start-up Hub for more guest content from Nick and the team!
—
This is just the latest in the 'Talks To…' series. I recently caught up with Emily Mackay of Crowdsurfer to discuss the state of the crowdfunding industry, and before that I spoke with Helen Watson of People Puzzles about some of the challenges faced by start-ups trying to create a productive flexible working environment.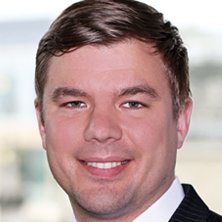 Nick Boydell is a senior associate at Bird & Bird LLP. He works on a wide range of intellectual property matters, including brand management matters for a number of clients.  He has contributed to a number of legal publications including the ITMA Review and the Society for Computers and Law Journal and is a regular contributor of trade mark case reviews for CIPA.
Would you like to get involved or is there any topic you'd like us to explore? Just leave a comment below or drop us a line at startupsupport@external.cisco.com.
Do you know someone who would benefit from this content? Feel free to share with your social networks and help us spread the word

Tags: