Start-up Hub
Cisco Start-up Hub: Tom Talks To… Helen Watson, People Puzzles
Many employees of large companies might look on in envy at the inherent flexibility and perceived freedoms that working in a tech start-up offers. And indeed, the ability to work on your own terms, as and when suits you, can be an appealing draw for those considering joining a start-up. But for start-up bosses, a dynamic work culture still needs to be considered, particularly as the company quickly grows.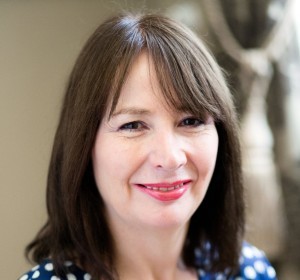 As more and more people look for increasingly flexible solutions to their working lives, can start-ups continue to give them what they need? What are the upsides and downsides for both parties? And how can start-ups compete for talent with the growing number of corporates who are adopting a start-up culture, and providing many of the associated flexible benefits?
I sat down with Helen Watson from People Puzzles, an organisation that provides part-time HR director support for entrepreneurs and small businesses that don't need or can't afford full-time HR support. We talked about the main challenges start-ups face in trying to create a productive flexible workplace, especially the whole area of performance management.
Here are some insights from our conversation, with tips for start-ups to benefit from creating a flexible workplace:
Recruit the right people in the first place! Make sure people understand what you mean by flexible working (hint: it's not just the ability to work from home occasionally) and are happy with the pros and cons. It may help if they've worked with a start-up before.
Set clear objectives so they can reach their targets – don't ignore the essentials like making sure people have job descriptions, regular performance reviews and clear objectives to work towards.
Give people the right tools for the job. If their job calls for remote working, make sure they are kitted up properly. Consider how collaboration tools can help improve project management and communication.
Organise regular face-to-face meetings to build your rapport with your staff. For example, consider planning quarterly get-togethers. That might be a company meeting followed by some fun activity.
Here at Cisco, we almost take it for granted that we have a flexible work culture. As the provider of WebEx, it will come as no surprise that team members are truly mobile, working from multiple offices or home whenever they want.
But it's much more than just about the tools – for me, it's about empowering individuals and adopting a culture of trust. Ultimately it's about employees taking responsibility for getting a job done and delivering stellar results, rather than 'working the hours' or completing a task list. Start-ups are often brilliant at encouraging employees to really feel like they've got a stake in the success of the business (oftentimes they will have a physical stake!) and trusting them to get on with it – something that many big companies are learning from.
If you enjoyed this video, then why not check out the interview we conducted with Rob Moffat, Partner at Balderton Capital. We covered some interesting topics around venture capital funding, including the demands start-ups should expect from investors at series A and whether the recent increase in venture capital funding is sustainable going forward.
Would you like to get involved or is there any topic you'd like us to explore? Just leave a comment below or drop us a line at startupsupport@external.cisco.com.
Do you know someone who would benefit from this content? Feel free to share with your social networks and help us spread the word


Tags: