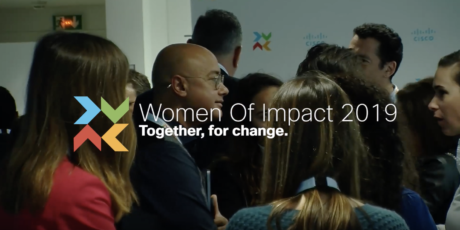 RSE
Women of Impact 2019: a full day on diversity to drive change within the tech industry
What does diversity mean to you? For Laurent Degré, Cisco France General Manager, kicking off Women of Impact in Paris this week, the answer is pretty straightforward:
"To be diverse, you must search for what's different. It's all about surrounding yourself with the best talent and breaking the mold."
Breaking the mold and doing things differently. That is exactly what the Women of Impact event, launched 7 years ago by Cisco, is all about: an annual full-day conference on inclusion, diversity and empowerment to drive change accross the tech industry. And this year, Cisco France joined the celebration again, along with 15,000 live attendees – employees, partners and clients – in 110 Cisco locations in 51 countries.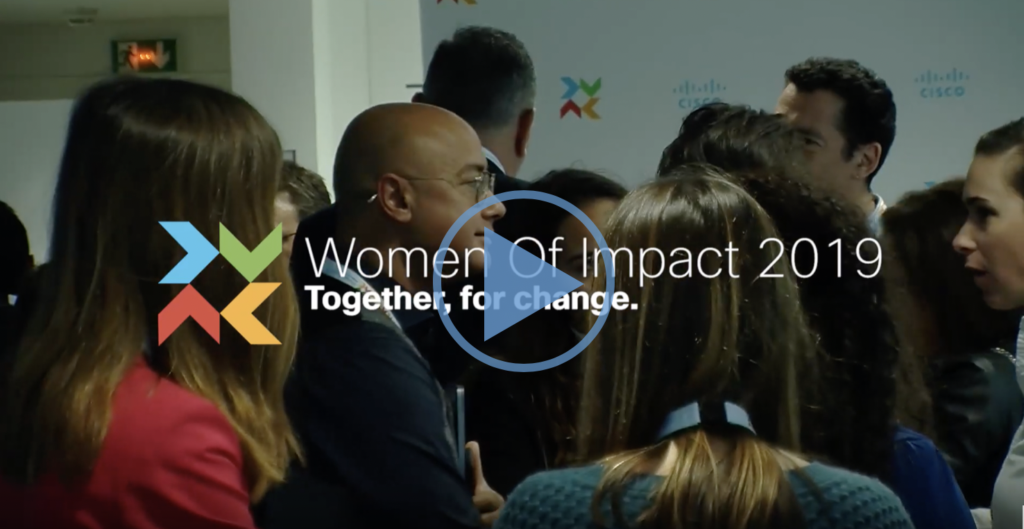 It would be difficult for me to choose one particular moment to share with you. So much happened during WOI2019, but here's my top #3:
#1 – We had the great honor to welcome Joséphine Goube, CEO of Techfugees, who every day strives to help refugees all around the world and gather the tech community around this cause.
#2 – We talked about what to do to not only imagine our possible but just LIVE it fully with 4 women from the startup world, leading the way in AI, VR and digital workplace.
#3 – And finally we gathered some of our top people's managers at Cisco to share stories and best practices on how to bring in more diversity in our teams. Thanks to Eric Greffier, Bruno Caille, Carole Vergne-Laborde, Rémi Durand-Gasselin, Anne Seguy, and Caroline Jessen (live on Webex from San José!!) who drove the conversation.
#WOI2019 Session "parcours de femmes" : comment avoir de l'impact? Marie-Vorgan Le Barzic, CEO Numa, @JasmineAnteunis Fondatrice Recast AI, @marieschneegans CEO / co-fondatrice Workwell, Emilie Gobin, Fondatrice de Le Pavillon & Antilogy #WeAreCisco @CiscoFrance @cisco_woi pic.twitter.com/YxrJunKkOR

— Cisco France (@CiscoFrance) March 5, 2019
But I think what I would remember the most is the energy brought by all the people who took part in the event at our local office in Paris, and especially our Cisco employees, men and women. Seeing how much they all care about building a more diverse and inclusive Cisco, and how much they embody genuine values such as trust, open-mindness, tolerance and respect, makes me feel we're really going in the right direction.
And I just cannot end this without saying HUGE congrats to the amazing women who made this event possible: Aude Baylet-Diesel, Alexandrine Bernard, Charlotte Bon, Mathilde Perdaems, Laetitia Raphalen, Hélène Sancerres, Valérie Simier, Valérie Sujobert and Reija Tindillere. I feel so lucky to be have joined forces with them this year, and I hope we can do even more in 2020!
Kicking off #WOI19 with the Cisco team in Paris @LDE_78 @gerri_elliott @cisco_woi #WeAreCisco pic.twitter.com/8p7npPoBG7

— Aude Baylet-Diesel (@AudeB31) February 28, 2019