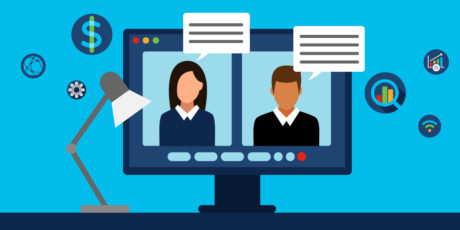 Partners
Virtual Sales Vantage Point: 5 Trends in Virtual Selling
Having worked at Cisco for over 17 years, I've seen the ways that the sales industry has shifted and adapted to meet the needs of customers in the most turbulent of times. This year was no exception.
Today, 84 per cent of sales professionals say their digital transformation has accelerated since the start of the pandemic, which makes it clear that virtual selling is here to stay. Understanding the trends that we've been seeing in virtual sales can not only help us to understand what comes next, but the best way to handle it.
As we've adjusted to these new realities, we've been able to pinpoint the trends that work, leveraging all we can to offer flexible solutions. Here are the five top trends in virtual selling that I've seen over the last year:
The tools we're using:
Now's the time to rely on sales tools to help you reach your customer. Using video or market intelligence tools can not only support you as you reach out to customers, but overall improve the customer experience.
All about video: Whether through a video call or a short, instructional video over email, video can speed up initial touchpoints with customers so that interactions can happen faster and more effectively than ever.
Automating the process: Sales automation tools can help to streamline time-consuming tasks, keeping your sales team focused on interacting with prospective customers. Tools such as Outreach can help sales teams to increase productivity, generate more sales opportunities, and beat your sales goals.
Engaging your team
One of the biggest changes we've witnessed this year is how teams have been separated in order to work from home. While this will likely stick long after the pandemic, the way that we've engaged, interacted and supported our teams has done a full 180.
As employees are quickly burning out, facing challenges in their personal lives, and more generally, living through this pandemic, it's now more important than ever to carry and support your teams as people — not just co-workers. Caring about people first and business objectives second, while interacting with a touch of empathy can go a long way in ensuring your team's performance comes out on top.
The right skills for the job
While many of the selling fundamentals remain the same from virtual to in-person sales, there are new, unique skills that you need to add to your toolbelt when it comes to virtual selling.
Communication: The days of meeting up with prospective clients are long gone. Today, you need to be able to communicate effectively and efficiently through a screen. Whether through video calls, voice calls, e-mail or direct messages, now's the time to brush up on your virtual communication skills.
Business knowledge: We're no longer in the business of selling products. Today, we're selling solutions. Understanding your customer's business challenges and their industry overall will not only put you above competitors, but help you to offer the best solution for your customers' challenge.
Empathy: No matter what it is that you're selling, you are doing business with people. This means that no tool, skill or technique can match the impact of showing empathy, especially when selling virtually.
Interacting with customers:
Today, B2B buyers report spending exceedingly little time with sales reps. In fact, only 17 per cent of the total purchase journey is spent in such interactions. The reason? Customers today are constantly exposed to endless amounts of information. This means that it's more important than ever to customize the way you approach prospective customers, offering fully tailored solutions. Get to know exactly what your customer is looking for, so that when you have an opportunity to get in front of them, you're selling a solution that sticks.
Joining forces with Marketing
Marketing is now driving much more of the customer journey, from prospecting them through data intelligence, tailoring their experience by customizing their sales journey or meeting customers where they are, through social media or SEO. As we continue to reach the customer through digital channels, it's more important than ever for sales and marketing to join forces and offer the best experience for customers.

As customers' buying habits are shifting to soft products, such as software or licenses, we need to adapt to their needs. Now that we know the ins and outs of selling virtually, it's more important than ever to leverage what we know to be more successful, agile and resilient.

Read more about how to future-proof your virtual selling with Cisco at the Virtual Sales Vantage Point blog series.

Tags: