Life at Cisco
What I loved about my first Cisco Connect Toronto
A few weeks ago, I shared my excitement over attending my first Cisco Connect Toronto conference. And now that the event is complete, I must say it was even better than I anticipated.
What made the event so memorable? These 5 highlights are what I loved about my first Cisco Connect Toronto: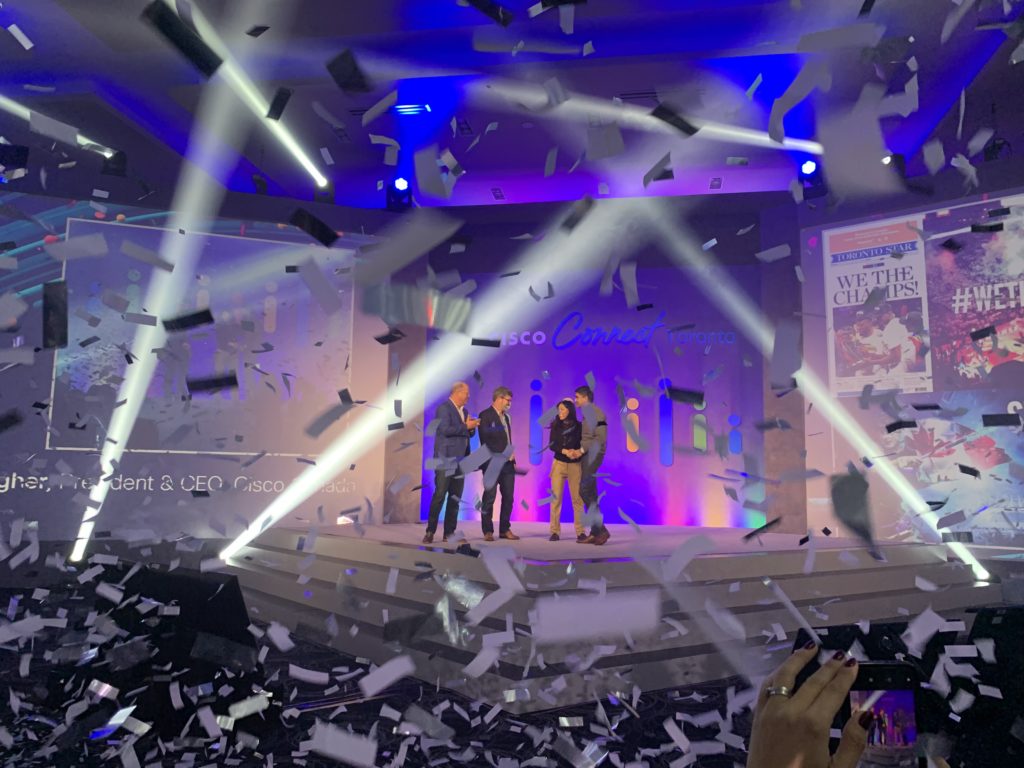 The opening keynote
Sharing the room with 3,000 rapt attendees as Cisco Canada president Rola Dagher spoke about the power we all have to make an IMPACT was a moment that moved me. Then to hear the success of one of our customers, Loblaw, is having with our solutions and how they are helping them drive their business forward … this keynote was one I was grateful to experience.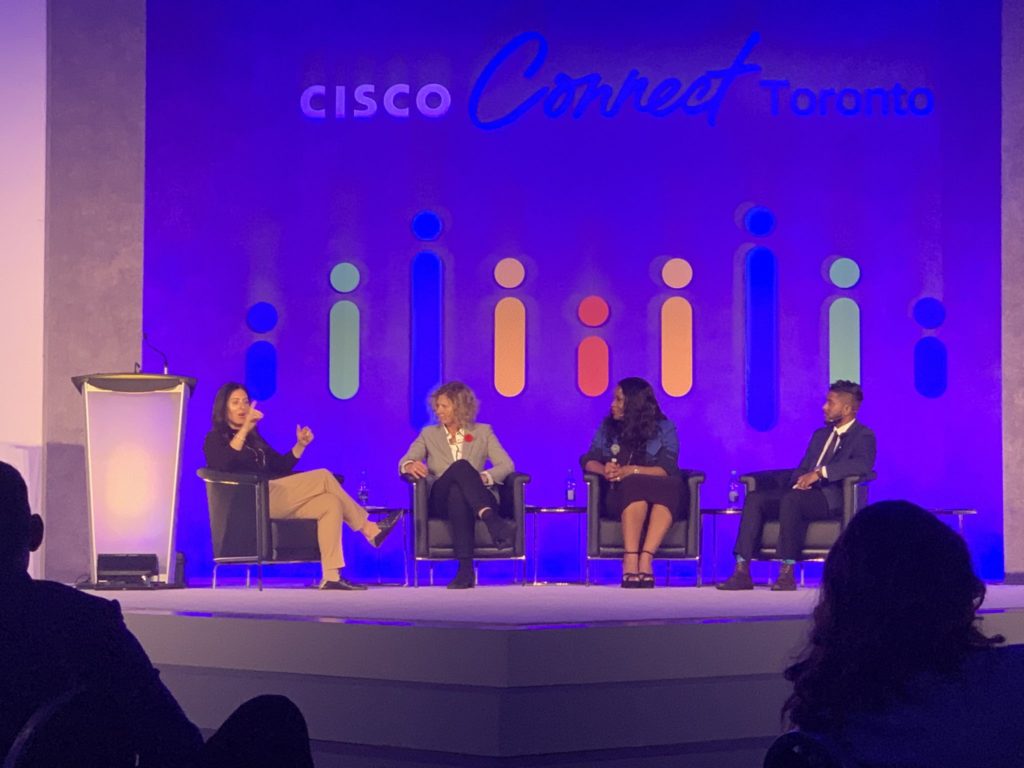 Diversity in the Workplace panel
Featuring some of Canada's top leaders, including Claudette McGowan from BMO, Liz McLaughlan from Accenture, and Darius Sookram from the Economic Club of Canada, this discussion on diversity in the workplace sparked incredible conversations. One of my favourite moments was when Liz McLaughlan said "A lot of people are talking about diversity but not everyone is taking action", because as a leader I also value the diversity of my team and the unique experiences and perspectives each individual brings to it. It is truly the secret to creating a team that is greater than the sum of its parts.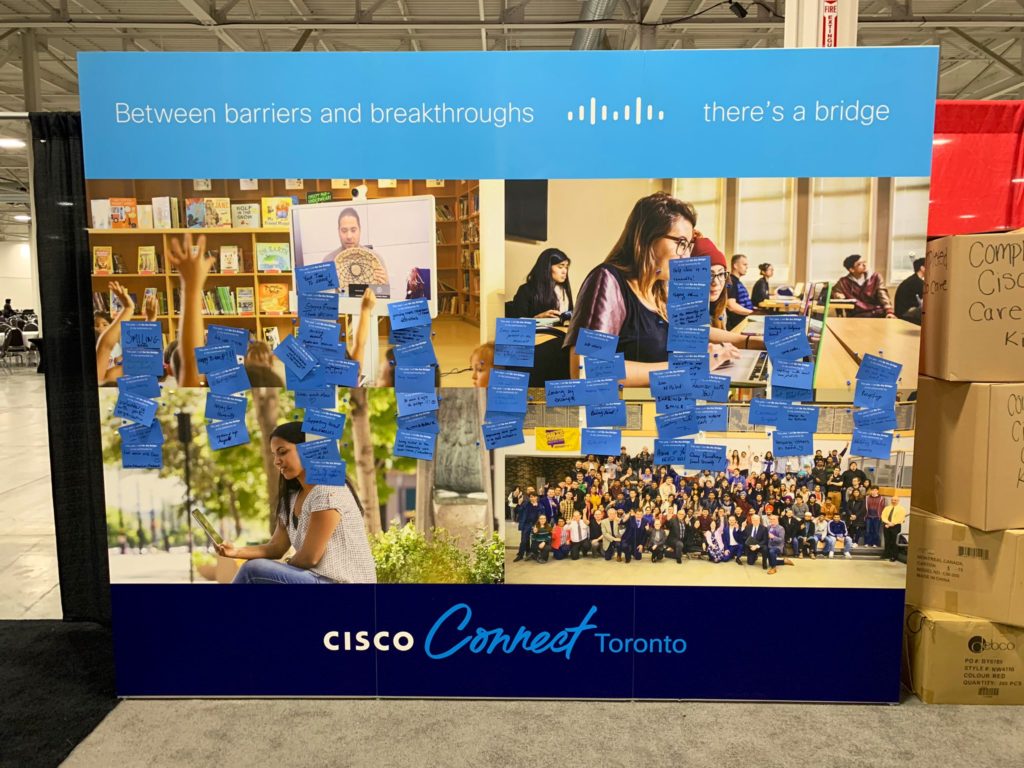 Give Back with Cisco and Woodgreen Community Services
This year at Connect Toronto, we teamed up with Woodgreen Community Services to deliver over 1,000 Cisco Connect Care Kits to support individuals experiencing homeless in Toronto. To participate, attendees packed a winter essentials kit that would deliver a winter's worth of warmth and a special message of hope to someone who needed it.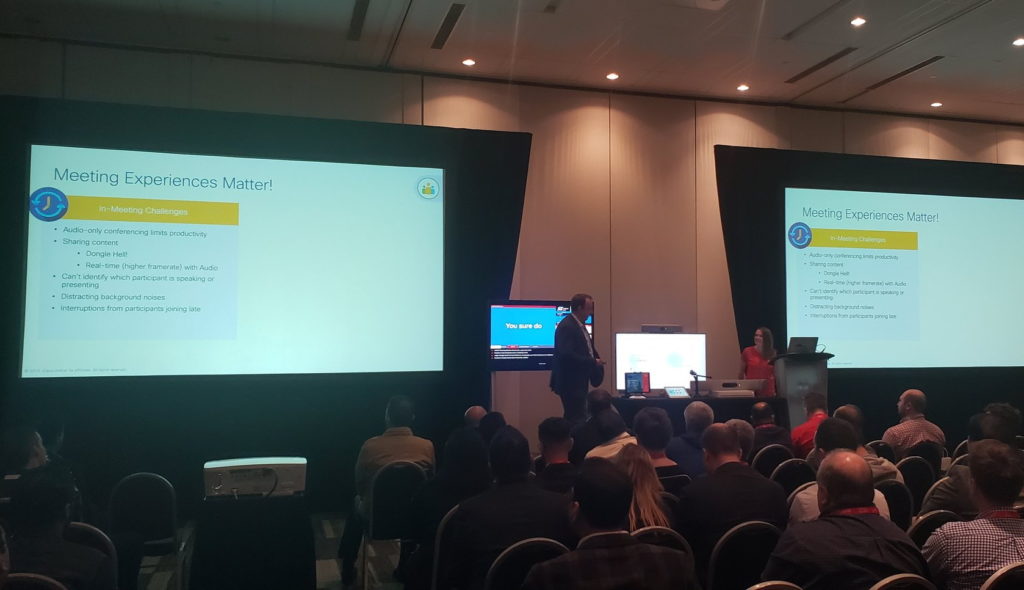 The sessions
There were more than 30 sessions, Tech Talks, and keynotes at Connect Toronto, and all of them were grounded in education and furthering the technical expertise of our customers. I was especially thrilled that this year we offered a small business session, with the Toronto Region Board of Trade and RBC, and an executive roundtable for senior, C-level leaders with our Chief Strategy Officer, Anuj Kapur. The feedback from these sessions was phenomenal, and I'm so proud of the teams for putting them together.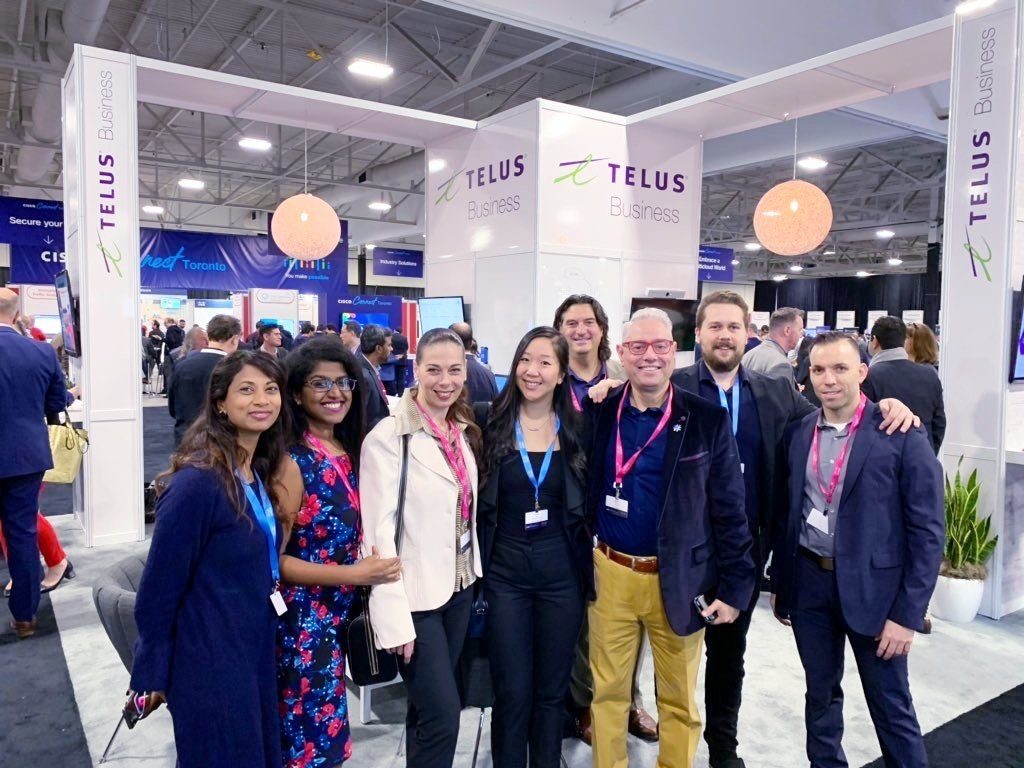 The World of Solutions!

Nothing quite prepared me for the excitement of the World of Solutions floor. The optimism and solutions on display both from Cisco and our partners were amazing. Thank you to all our partners, who showed up in a big way to support and contribute to the overall customer experience. There were more than 50 different solutions demonstrations across our product and services portfolio.


After my experience this week, I'm already counting down the days to Cisco Connect Toronto 2020. If you were at Connect, what was your highlight? And if you weren't at Connect – I hope to see you there next year!

Tags: