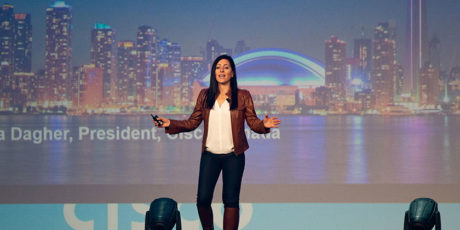 Life at Cisco
Why you should join me at Cisco Connect Toronto
Cisco Connect Toronto is one of Canada's top technology events, bringing together more than 2,000 business professionals across Canada that are passionate about technology and innovation.
Personally, this is the first time I will be participating in Connect. I have watched, over several months, team members across the organization work hard to bring the best of the best content from Canada – and around the World – to Toronto.  And let me tell you – it's going to be incredible.
Ready to attend? Register for Cisco Connect Toronto now.
On October 30th, here are a few reasons why I hope you will join us: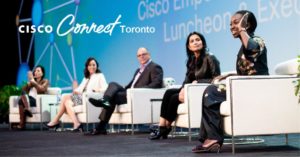 Digitization brings huge opportunities for business and will impact how services are delivered. Every job in the future will in some way be related to technology (i.e. Smart city services, security, GDP growth, healthcare). Hear directly from the experts leading the way, experience hands on demos in the World of Solutions, and learn how you can drive digital transformation in your organization to increase competitiveness and efficiency.
Our CIO Roundtable provides leaders and executives an exclusive opportunity to dive into the ever-evolving role of the CIO, and to learn more about how you can effectively drive innovative thinking, transformation, and redesign business processes for future success. PLUS, network among the best in Canada, and engage with Cisco Global leaders like Anuj Kapur, SVP and Chief Strategy Officer.
Small Businesses are critical the Canadian business economy and we understand you have unique technology needs. We have a dedicated session just for small business leaders, so that you can connect with other entrepreneurs and business owners, and learn more about the right technology to drive your business forward.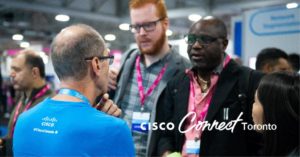 Plus over the day you'll get to join our Cisco Talks presentations on topics such as next-generation wireless transitions Wi-Fi 6 and 5G, and Cloud – The Future of Calling. We also have a great Diversity Panel Luncheon, with panelists that include Claudette McGowan, CIO of BMO, and Darius Sookram, President of the Economic Club of Canada, that you won't want to miss.
Last, all attendees are encouraged to Give back with Cisco and Woodgreen Community Services. Because You Make Possible, we are asking for your help to pack winter essential kits for individuals experiencing homelessness in Toronto. Our goal is to complete more than 1,000 Connect Care Kits, and I know with you we can meet our goal. By visiting the Give Back with Cisco area in the World of Solutions, five minutes of your time can give someone a winter's worth of warmth.
For a full agenda and event details, visit our Cisco Connect Toronto website. I hope to see you there.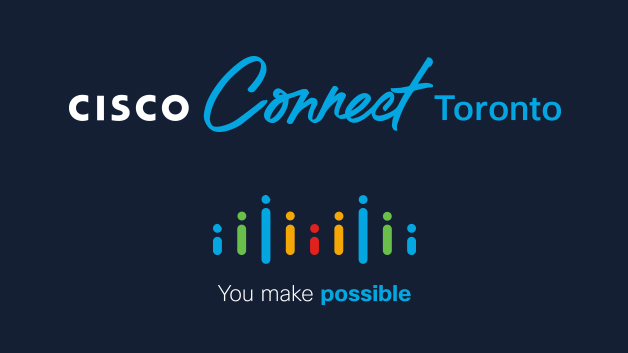 Tags: