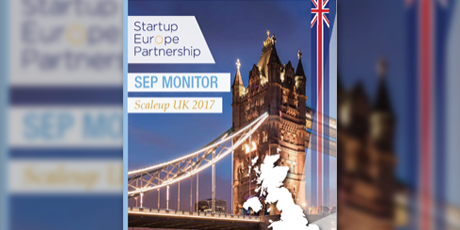 Innovation
When it comes to scale-ups, the UK is Europe's leading light
Start-ups are great – the biggest and best ideas often grown from the smallest seeds – but you can't stay at the start of your journey forever.
For the majority of entrepreneurs, this means looking for ways to continue to grow your business, solve bigger problems, expand your reach, and broaden the positive impact you're having on the world.
We talk about this as 'scaling', and when a start-up begins to scale we – naturally – refer to them as scale-ups.
Some have wondered whether Britain has the capability to nurture start-ups to world-beating size, but in the past year it's felt as though there's real momentum gathering behind the growing number of UK-based start-ups as they scale into leaders in their fields.
The results of a new report from Startup Europe Partnership (SEP) appears to confirm this feeling.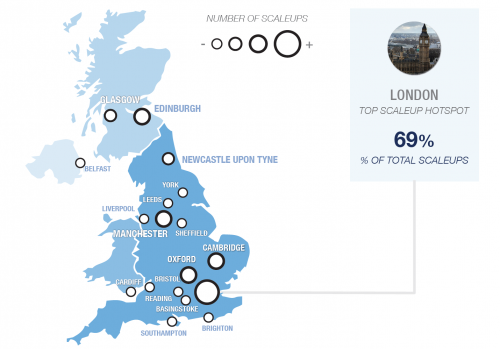 The report indicates the UK as the epicentre for scale-ups in Europe, with 2016 figures showing that 1,412 scale-ups call the UK home. Between them, they raised more than $20 billion in capital and contributed almost 1% of the country's GDP.

This is extremely positive news for a whole host of reasons – and has been greeted particularly joyously by myself and the innovation team here at Cisco.

Scale-ups make up a key part of our innovation ecosystem, and we specifically tailor programmes at our post-accelerator centres – IDEALondon and Mi-IDEA – to help start-ups scale, and scale-ups grow even faster.

Over the past four years, IDEALondon has turned out alumni who've grown from small, bootstrapping operations to companies attracting considerable investment and employing people by the dozen.

Companies like Pie Mapping, Purple Wi-Fi, and Asset Mapping have shown the speed at which its possible to scale from one of our innovation programmes.

We're looking forward to being able to demonstrate more of the same at Mi-IDEA.

SEP's latest scale-up report is hugely encouraging, not just in terms of the UK's position in Europe but also our global standing.

It paints a picture of a bright future, and one in which the UK's regions – from London to the Northern Powerhouse, and across borders to Scotland, Wales and Northern Ireland – will continue to punch above their weight on the world stage.

We need to build outwards from London's current dominance – 69% of UK scale-ups and 73% of capital raised are in the capital – and continue to establish a nationwide network that can be replicated on a global scale.

There's still a distance to go, however. The report shows how far ahead the US is when it comes to nurturing scale-ups – further emphasised by the fact that 93% of UK companies choosing to relocate their headquarters abroad choose the US as their destination.

Closing this gap, as well as encouraging greater global collaboration, will serve as important goals in the coming year.

But, significantly, these are goals well within our grasp – and I'd echo Scot Gardner's words in saying that the UK is ideally placed with the potential, ambition, and foundation on which to build a world-leading digital industry.

You can download the full report for free here – and stay tuned to @IDEALondon and @Mi_IDEA over on Twitter to stay up-to-date with the latest news from our UK innovation centres.

Tags: