Our People
What Makes a Successful Apprentice?
Well, there are at least 110 possibilities; one for each of the current cohort. Each apprentice has their own history, experience, knowledge and strengths so to shine and stand out is quite the feat. So, please meet the rising stars of the Cisco Apprenticeship whose extraordinary commitment, proactive, can-do attitude, hard work, and passion for continual learning make them my role models.
So, I asked them what makes a successful apprentice?
Abu Bakr Ghulam Quadir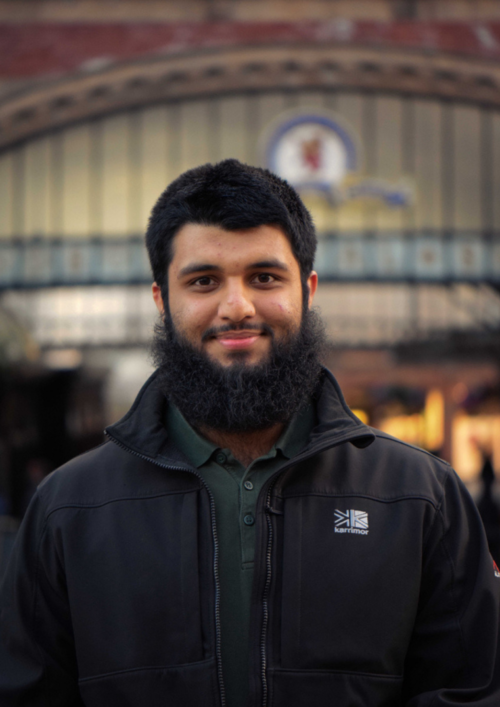 You need to be ambitious. It is important for you to know what you want to achieve during your apprenticeship. Before joining Cisco I knew I wanted to go into cybersecurity. So when I joined the programme I spent time speaking with many people in Cybersecurity and as a result of this I created a new rotation.
You need to be proactive. I was asked to do a presentation to a group of Cisco partners in EMEAR. The team told me they had no presenters for the Americas nor the Asia Pacific, Japan and China region. I took it upon myself to present in these regions so that I could gain the experience and support our partners around the world.
You need to be able to balance your rotation alongside the degree and certifications. This is so you can dedicate the right amount of time to what you are working on and not overload yourself.
Sometimes, this means saying 'no' on certain occasions and prioritizing your time to achieve your goals. My advice to others reading this would be to be courageous and step outside of your comfort zone. Courage allows you to take action despite your fears and to take the first steps towards achieving your goals.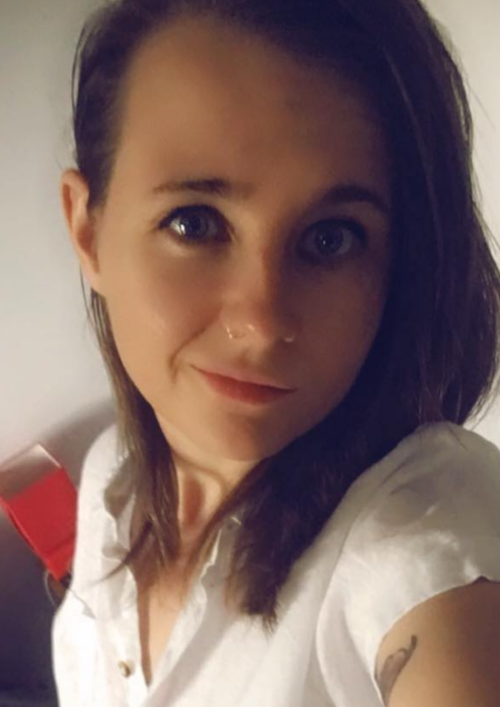 Rosie Joyce
What makes a successful apprentice?
Having a positive attitude to everything that you do. Showing that you're looking to learn and work hard both for your own personal development as well as for others around you.
Working as part of a team has always been an essential part of my previous professional experience and a key motivator for me in my work life, so it's important for me to always engage with people and work collaboratively.
Don't be afraid to ask questions and have some prepared for everyone that you meet. Try to form good working relationships with people and learn about their experiences in different areas of the business.
Be open-minded, willing to try new things and enjoy every opportunity!
Hashim Khan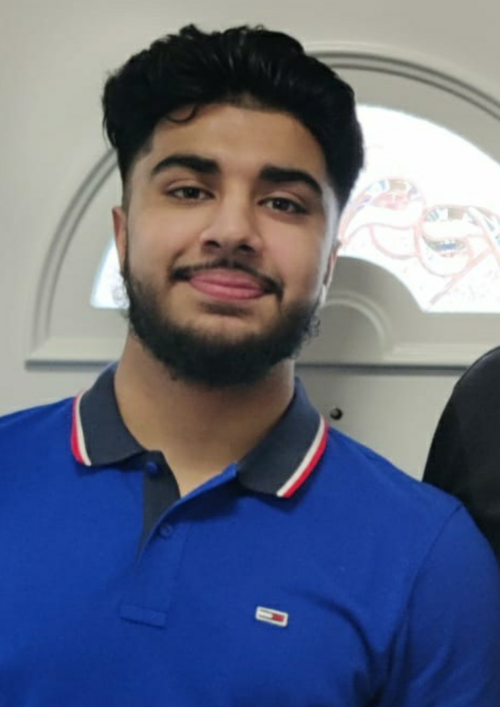 It is important to be determined as it shows that you're motivated to succeed which would lead to you accomplishing your goals. Through my time in the apprenticeship, I have had the opportunity to work in the AppDynamics sales team where I am helping generate new business. I've been doing this by researching commercial accounts in which I cold call and send emails to the relevant people to get a discovery meeting where we establish if our solution is relevant to the customer. When I first started it was quite difficult as I was struggling to get responses but through hard-work and sheer dedication I managed to secure a few meetings which were very relevant to the business and there was a successful outcome, hence why I believe being determined is important to thrive in the programme.
One advice that I would give would be to believe in yourself because when you believe in yourself you can overcome self-doubt, have the confidence to take action and get things done.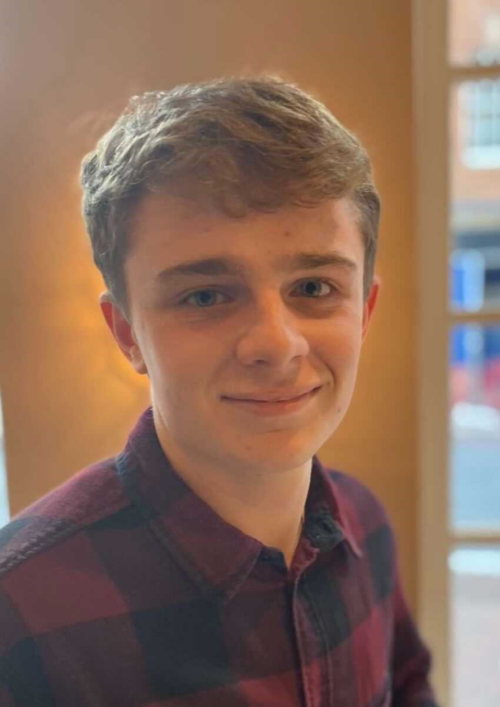 Morgan Rowan
A successful apprentice is one who always brings something to their team. This could be a particular area of knowledge you gained from a previous team or a certification you completed such as CCNA, perhaps even something you have done in your free time.
As apprentices we get exposure to many different elements of Cisco, which most employees don't get, and it's crucial we bring these experiences to our teams. During my first year I have been in system engineer teams in Cisco, Meraki and most recently DUO. Each one of these teams have given me a unique and experience and knowledge in their particular product stack, which I have been able to take into my next team. This means you are able to offer much more to your team.
My advice to other and new apprentices coming into the program is to try to find an area that you love and try to specialize in that. This could be a certain vertical such as security or data center, or it could be a certain area of the business such as sales or marketing. For me this was technical sales. The sooner you find this, the quicker you can start developing some skills unique to you and that area that can add value to your rotation, which will inevitably create more opportunities for you as well as allow people to put more trust in your abilities.
Stoil
My advice comes down to 3 points: going out of your comfort zone, reflecting on past experiences and being consistent.
Firstly, it is essential to take advantage of new opportunities when you have the chance because taking on new challenges like obtaining new certifications allows us to broaden our horizons and earn experience which will become very valuable.
Secondly, it is important to reflect on past experiences and ask for feedback (especially after we finish our rotation). Looking back at what we did right and what we can improve upon will make it easier to pursue our goals and implement our ideas in the future.
And lastly, having good habits (like working on our university work everyday) makes a world of difference. It is so important that our overall success and the effectiveness of the first two tips will depend on whether we put in the effort every day.
Samuel Hendy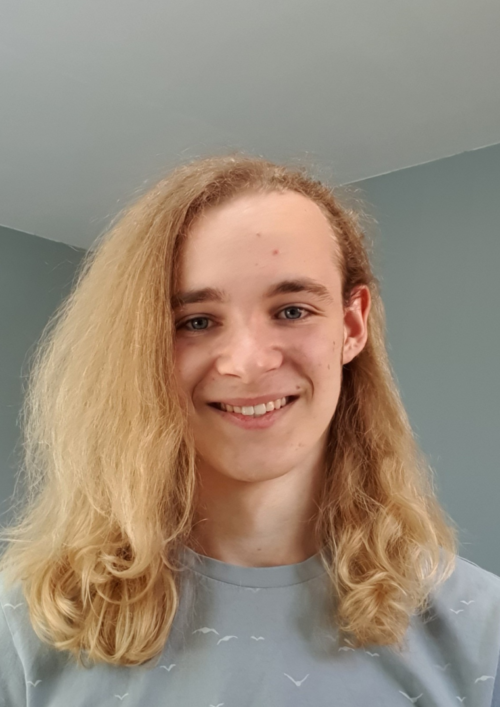 I've found over my 2-years at Cisco that people are always happy to share their knowledge. Being able to ask questions and be open with colleagues has helped me make the most of every opportunity I've been offered.
Being a successful apprentice works the other way around as well, spending time to share my knowledge (I specialise in software) has gained me recognition within the company and marked me as someone people know they can go to for help/advice.
I would recommend everyone to utilize those around them as resources to learn from and to take time to be that resource for others.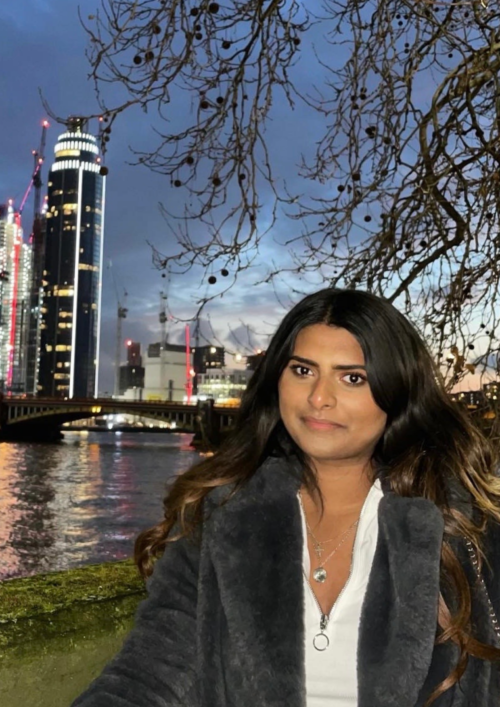 Sri Konreddy
I think resilience is a large factor that plays into it, I remember feeling so out of my depth during 1st year in all of my rotations. But I quickly learnt that dwelling upon any setbacks for too long wouldn't benefit my development. So being able to bounce back from it and using it as fuel to push you to do better is the best learning experience I've had since starting the apprenticeship.
Take on things that terrify you, that presentation you don't want to do, or that rotation that you feel like wouldn't be for you, I think it's good to not be completely comfortable in a job role, it makes the experience that much more exciting. When you eventually ace that presentation or get great feedback from the rotation lead, that rewarding feeling is unmatchable!
If you are eager to learn, passionate about technology got what it takes to become the Cisco Degree Apprentice, bookmark this page and stay tuned for more information about our recruitment.