Collaboration
Tropo.eu launches powering voice and SMS via APIs while enabling data privacy
Data privacy. An important topic that has been popular recently, and one that we take very seriously. European companies have multiple requirements. Compliance, partner and customer demands, or just a simple preference to have important business data in the cloud remain in-region. We know it's how our economy operates and it's central to how organisations are shaping their digitisation efforts now and for years to come.
In the world of public cloud, vendors often underestimate what it takes to really do business there. We often see companies establish a local point of presence (POP) to hastily deliver a service offering. Yes, it may get things going – but customers are often reluctant to do more than a trial or proof-of-concept. It often isn't enough for a broader deployment that an enterprise can really count on.
Introducing Tropo.eu
That's why we're thrilled to announce that Tropo, a cloud-based communications platform from Cisco, has recently launched Tropo.eu! A dedicated offering that's purpose built for you, our EU-based customers. By signing up for Tropo.eu, customer data –  such as app content and call recordings – stays in region. In other words, we help ensure app data is not 'backhauled' to the US so we can deliver a great service and keep your sensitive communications within the EU.
'Embeddable' collaboration services are a fast-growing market: one I know many of you have been exploring. We are scaling our platform in a very intentional way – and our customers and partners are excited:
"While we have recently been growing our usage of the Tropo platform, our customers have different privacy requirements in Europe. By using Tropo.eu, we can now say that their data stays within the borders of the EU. And in turn, we will also be able to deliver a better quality of service at a more competitive price."

Emil Galabov, Head of Product Development, Bulpros
To understand why we're so excited about this announcement, let me tell you a bit more about Tropo:
Tropo powers voice and SMS services:
You can access through simple, yet powerful APIs. Without any software to install or upfront costs, developers can use Tropo's APIs to build voice and text applications that can be used to enhance any business process or application.
Companies use Tropo to support a range of use cases:
From text-based notifications and reminders (like that text just now about your online delivery for tomrrow!), to more advanced audio-based capabilities that place an automated follow-up survey phone call from your electricity company
Other developer perks include 24×7 support and a range of voice localisation services:
Tropo offers free speech-to-text in more than 40 languages and dialects, with automatic speech recognition in more than 80. This means that as you input regional languages into your Tropo voice app scripts, the system will recite it that way. It will even detect an end user's language if it's different to yours.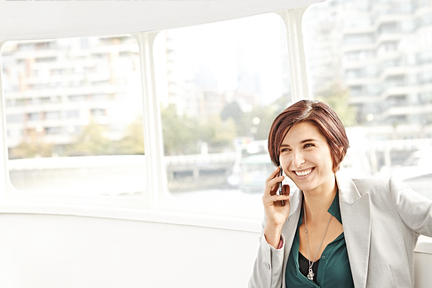 Build a use case

To give you an idea about how it all works, take a look at the usecases.tropo.com tool today! It's effective and easy to use – whether or not you have coding experience. And when you're ready, our dedicated European team can help you out at Tropo.eu so you can get building.

We believe there's never been a better time to make communications smarter. That's never been more possible than with Tropo – and never been more available to us than with the exciting launch of Tropo.eu. Happy coding!

Tags: