Start-up Hub
#SundayStartup no. 2 – the top five stories for tech start-ups this week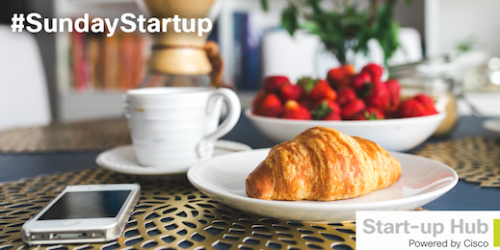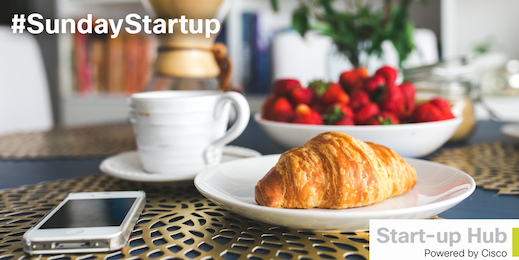 Following last week's inaugural edition of #SundayStartup, we've done the hard work of finding the most important pieces of tech and start-up news – all so you don't have to.
So without further ado, here are our top five stories of the week:
UK VC funding 'down slightly' in Q1 of 2016 amid global decline in investment
Tech City News reported this week that there has been a UK VC funding decline for Q1 2016. This mirrors a wider global decline in VC activity in terms of both deal volumes and value. The news came from a report produced by CB Insights and KPMG that cited economic slowdown in China, rising interest rates, and forthcoming votes in the US election and UK EU referendum as possible causes of the dip in VC activity.
Everything Facebook announced at F8 2016
Facebook dominated the tech headlines at the beginning of the week, with media poring over the latest announcements from the company's F8 Conference. The Next Web produced a great overview of everything that went down, including a ten year roadmap that took in plenty of ideas for VR, global connectivity and drones.  Generating particular interest was the introduction of Messenger Platform, which lets anyone create bots for the Messenger app.
Start-ups abandon London's Tech City as commercial rents soar
Property prices in East London are reducing the area's pull for start-ups, The Guardian reported. Areas like Shoreditch, where Tech City UK is based, are on a similar pricing path to commercial properties in Central London and many start-ups are finding it difficult to justify the high costs – choosing instead to relocate elsewhere. It's not all bad news though, as the potential of flexible co-working spaces is seen as a positive move that can help start-ups collaborate more effectively.
What does the shake-up of EU data laws really mean?
BBC tech reporter, Jane Wakefield, gave an all-encompassing overview of what the changes to EU data laws will really mean for citizens and businesses. The rules will come into effect this summer, with companies needing to be in full compliance within two years of that date. Most significant for businesses to take note of is the increased threshold for the amount of money that regulators will be able to fine non-compliant companies: up to 4% of global turnover or €20m (£15.8m), whichever is greater.
And finally…
'Your Face is Big Data,' said BBC Trending, with a story about Russian photography student Egor Tsvetkov who conducted an experiment using just a facial recognition app and social media to find out how easy it is to identify complete strangers.

Tags: