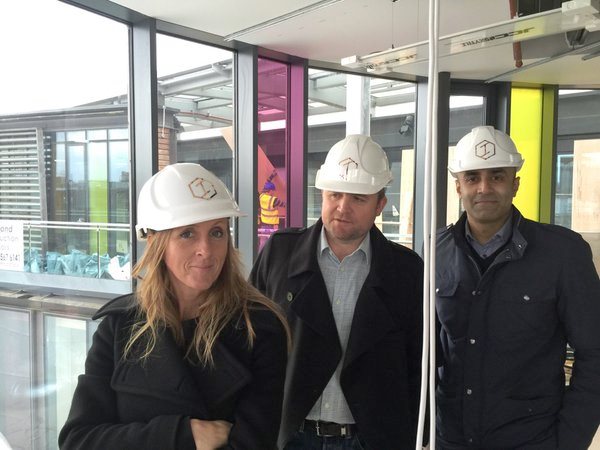 Digital Transformation
Cisco CREATE moves to new Camden location
Today, Cisco CREATE moved into its brand new premises located at Interchange in the heart of London creative hotspot, Camden Town.
Since starting out in Hackney, at the University Technical College, and then moving more recently to a workshop space in Kings Cross, we've been searching for the perfect place to call home for CREATE (Collaborative Research and Emerging Technologies). After months of weekly site visits all over London, we're confident that we've found that perfect place.
Camden itself is preparing to undergo a real regeneration, bringing forward its storied history of cultural eccentricity to become an exciting place for native Londoners – as well as tourists – to live, work and innovate in. We see Interchange, and the work that we'll be doing there with CREATE, as being instrumental in developing this image.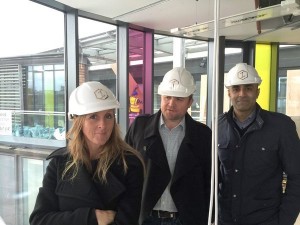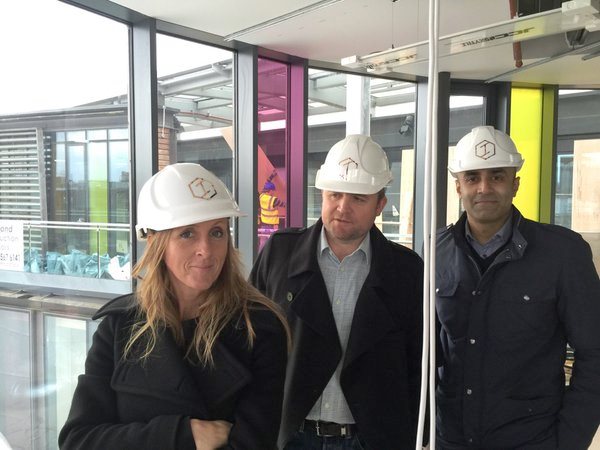 The area is absolutely oozing with creativity, and Interchange is a workspace that reflects that buzz. Designed by Tom Dixon's Design Research Studio, the space has been developed around a language that places full emphasis on originality, collaboration and creativity – this is not your typical flat-packed co-working space. We want to draw people out of their comfort zones and foster creativity by increasing openness to new ideas.
As such, it's important for us to have CREATE existing in a space that's separate from the rest of Cisco. CREATE, as its name suggests, is all about creating things. Most importantly, it's about creating things that don't exist yet, and as such it's important for the project to  have a sense of physical separation from what Cisco is already doing. We achieve this by using spaces such as Interchange, and in this way can encourage new innovations that can then be fed back into the wider company to deliver benefits for our customers and partners.
Building on Cisco's existing framework for growing innovation – which is based around the five pillars of Build, Buy, Partner, Invest and Co-develop – CREATE embodies the fifth pillar, one which is centred on collaboration. At CREATE, we work with everyone from start-ups, to public organisations and universities, pooling resources and ideas and making the connections that make things happen.
This kind of collaboration enables us to build proof of concepts for the kinds of technology that will shape our future. Recent projects have included Stations-as-a-Service, superfast in-carriage train Wi-Fi (more news on which will be shared on the blog over the coming weeks), and CONSERVE technology for tackling the flooding cost to the UK.
This collaborative spirit has fed into the actual physical design of our new space at Interchange too. We've worked with Goldfinger Factory to produce some amazing bespoke furniture for our new space. Goldfinger is a social enterprise that lives by the principles of the circular economy, creating custom furniture from materials reclaimed and upcycled from landfill and waste disposal.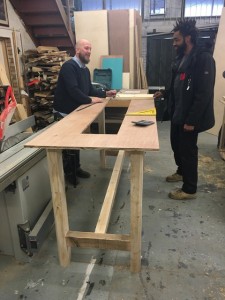 The furniture that we commissioned (see above) reinforces the inclusivity of our creative space by having those who are working standing up at the same height as those who are sitting down. There's a practical application to this too, as the desks make for an ideal platform for demonstrating new hardware being developed within CREATE to visitors.

Today marks an exciting new stage in CREATE's ever-developing young life. Next, we will look to bolster our UK presence with a team in Manchester. Just as our move to Camden is part of proving that London's tech start-ups don't just exist in Shoreditch, our expansion to Manchester serves to emphasise that the UK's tech start-ups don't just exist in London either.

Innovation can happen anywhere, so long as it's given the right environment to flourish. Our new home at Interchange is, we hope, going to provide just that environment for some of the country's most innovative minds.

Tags: