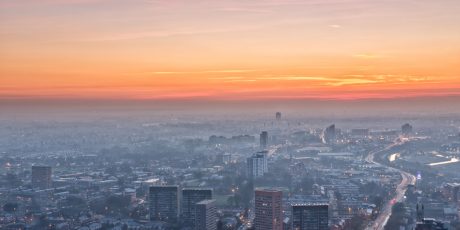 Public Sector
The smart city dream is becoming a reality
Wouldn't it be great to live somewhere where the air was fresh, you could always find a parking space, and you were free to walk anywhere with your children safely?
I believe this idyll is nearer than many of us imagine. That's why I was so pleased to discuss this very subject recently with Joe Tibbetts of Public Service Digital and Council News Monitor and explain why the smart city concept is now a reality. You can watch the video here.
The brink of change
The emergence of start-ups and other agile companies is one reason. Their ability to develop next-generation sensors that can deliver simple but effective requirements – from smart bins to weather monitoring – mean that technology has caught up with the smart city vision. Public sector attitudes are shifting too, with local councils and other investors moving from small proof-of-concept projects to smart implementation at scale, in real towns and cities.
Being smart is about making relatively small changes that have a big impact on local needs. These can then be combined to create a smart environment. And while most people neither know nor care what 'smart city' actually means, they do care about its potential benefits, regardless of whether they live in urban or rural locations – or anything in between.
Take parking for example. An estimated 30% of all city congestion is caused by drivers looking for parking spaces. This is detrimental to air quality, increasing the likelihood of respiratory problems and COPDs; something I touched on last time. The inevitable knock-on effect is more strain on already stretched local health and care services.
Across the world, smart parking is already alleviating the immediate problem, which can in turn support a healthier community and free up local health services.
Connectivity is the key
Now that the technology exists to create smart cities, the next challenge is ensuring secure ubiquitous connectivity – nothing is smart if it isn't connected. And depending on the service involved, the strength of that connectivity could be relatively modest. Smart bins for example, require minimal data transfer.

Of course, data transfer opens up another discussion about the issues surrounding sharing data obtained from connected devices. This will require appropriate governance and clear data sharing polices for councils looking to use insights from this data to address local concerns, from health and social services to productivity.

We're currently involved in around 200 smart city projects around the world; initiatives closer to home include Swindon, Southend-on-Sea and Manchester. For more information on making your smart dreams a reality, contact us.

Tags: