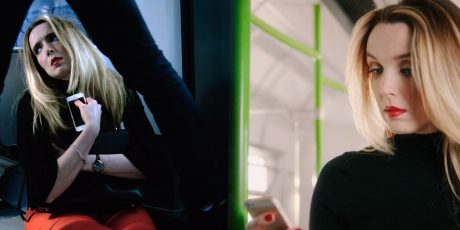 Innovation
Project SWIFT needs you! Introducing the Rail Travel Open Innovation Challenge
We all know the saying that "sometimes you don't know what you've got 'til it's gone," but today we're flipping that adage on its head – innovating on it, if you will.
We're asking you to imagine what you'd have if the world was a little different. The world of train travel, in particular.
As you may know, Project SWIFT is our proof of concept aimed at bringing reliable, superfast Wi-Fi to trains.
This summer we'll be making this a reality for the very first time.
So what, given the option, would you do with all that new connectivity?
Our innovation team is looking for on-board apps to provide enhanced experiences to these newly-connected audiences.
Are you up to the challenge?
As part of the Rail Travel Open Innovation Challenge, and in the spirit of our Co-Development innovation pillar, we're inviting innovators to tackle three problem statements around the use of high-speed connectivity on the railway line.
Focusing on destination marketing and disruption management, as well as a 'wildcard' category that invites ideas that address any of the other challenges currently faced by the rail industry in Scotland.
How could on-board Wi-Fi be used to let passengers know about activities, events or points of interest at their destination? And how can this be used to benefit vendors and train operators too?
How could Project SWIFT help to alleviate the effects of travel disruption, including recovery from delays and unplanned events?
Are there other issues around environmental sustainability, regional accessibility, or workforce enablement that could be solved?
The possibilities are, unlike your train journey, endless.
How does it work?
You'll develop and submit responses in the form of an application by the 20th of July deadline.

Finalists will be notified a few days after that, before delivering pitches on the 24th.

The eventual winners will join a free eight-week incubation programme, including three weeks of co-location in London or Glasgow. There'll be budget to develop a proof of concept, as well as mentorship and partnership opportunities within the rail ecosystem.

Ultimately, and most excitingly, there'll be the opportunity to pitch the final proof of concept to run live on a train traversing the Project SWIFT rails this summer.

For all the extra info you could possibly need, head over here.

And now all that remains to be said, is good luck and godspeed!

Tags: