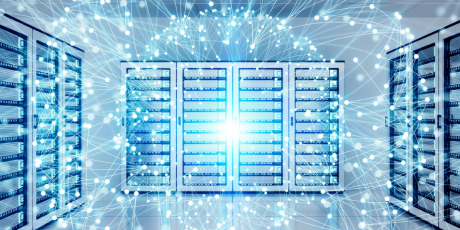 Digital Transformation
In the beginning, there is CREATE
Innovation is the engine at the heart of Cisco.
When we talk about innovation, we're talking about creating things that are new, better, and of value. That means making things happen. Ideas are great, but we're in the business of bringing them to life.
That's where Cisco CREATE comes in – the name, of course, is no accident.
At CREATE – which stands for Collaborative Research and Emerging Technologies – we're at the forefront of innovation and spend our days digging into close-to-market research and developing proof of concept initiatives for the most pressing real world issues.
Leading the field
From our Camden HQ – a location chosen specifically for its creative environment, as well as being separate from other day-to-day goings-on at Cisco – the team works on innovative technological solutions to tackle not just the issues faced by businesses today, but the challenges the future holds too.
We look 2-5 years out from where we currently are and address the issues that are coming towards us as the world becomes more connected and society moves further online.
Uncharted territory such as this comes with its own unforeseen consequences, and the UK government's innovation agency, Innovate UK, is responsible for identifying these challenges and tendering briefs accordingly.
We build out and lead consortia to develop the solutions to these challenges.
It takes different perspectives to envision the future, so at CREATE we take Cisco's global technology leadership and focus it on the UK, collaborating with industry partners, start-ups, government, research institutions and universities to broaden our view.
What does the future look like today?
CREATE is about creating value through the solutions we develop, not just for Cisco and our partners, but for the end users and citizens that those solutions are ultimately intended to benefit.
To date, we've worked on a number of Innovate UK-directed projects.
CONSERVE, based in Glasgow, uses data virtualisation, open city datasets, multi-agency workflow management and state-of-the-art analytics to build and demonstrate an integrated approach to urban resilience planning.
That could be anything from flooding, to terrorist attacks or fires. In many ways, it's an apt example of the kind of unforeseen events that CREATE is all about preparing solutions for.
The aSSURE project aims to deliver a scalable and adaptable open-standards security model for Internet of Things sensor devices that will work throughout their lifecycles.
In this case, the issue being addressed – that of widespread, sophisticated cyber-attacks on connected buildings and more – is probably five years away from realisation. Many people are today, probably quite blissfully, unaware of the chaos that might ensue without sufficient protection. But, as with a lot of the problems that we're tackling, often you won't know why you need a solution until it's too late.
In Manchester, Cisco is the technical lead on the CityVerve smart city demonstrator project that brings together 21 organisations from across the private and public sectors. It's one of the largest scale projects we've worked on at CREATE to date. The key objective for this project is to create a blueprint for smart cities worldwide.
This in particular is a great example of the transformative work we're doing, as well as the sustainable legacy we aim to leave behind with each project.
Most recently, we've announced the CitySpire project, also located in Manchester. Along with our partners on the project, Purple, Proxama, Movement Strategies, Transport for Greater Manchester and Sustainable Environment Ltd, we're delivering a proof of concept that addresses the challenge of providing transport services to offer more choice to match citizens' increasingly diverse demands.
Elsewhere in transport, the Project SWIFT (Superfast-WiFi-In-carriage-for-Future-Travel) aims to deliver high quality and high-speed WiFi broadband to rail carriages.
Not only is this state-of-the-art offering expected to improve the experience for passengers accessing the Internet, it'll also open up a range of significant opportunities for operators and retailers too:
Proof of concept – and proof of value
Often, since the challenges we tackle are future-gazing, the ultimate aim of each project is not simply to prove the value of the solution we've developed, but to prove the value of having a solution at all.

In this sense, a big part of the challenge is that we're trying to solve problems and come up with proposals for problems that a lot of people aren't even thinking of as being an issue right now.

As such, we work hard to convince people on an individual basis that the innovation being developed is not only viable but worthwhile too. We're tasked with answering not just "what do I need?" but "why do I need it?"

CREATE exists to look at what we know now, and what we can draw from that to help us predict and respond to the future.

The truth of that is, that we're always working with moving pieces – and pieces that are shifting in size and shape on a near-daily basis. It helps to be agile.

At CREATE, this is all in a day's work. And that's just how we like it.

Want to find out more about the future and how we're preparing for it? Get in touch

Tags: