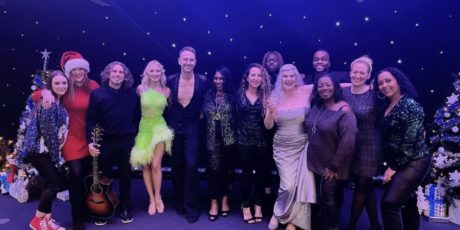 Corporate Social Responsibility
Our Responsibilities in Corporate Social Responsibility
Hello! We are Melissa and Rhiannon. We are both Apprentices working in the Cisco UK & Ireland Corporate Social Responsibility (CSR) team.
We joined Cisco as 'Cross-functional Apprentices', which means that we didn't come into Cisco with a specific role in mind.
Through the Apprenticeship we get the opportunity to rotate into different teams every 3-6 months, and eventually graduate into one of them by the end of the three years. Not many Apprenticeships offer this, but it's great that Cisco does as we might have started in a role we thought we would enjoy but didn't.
In this blog, we will delve into our journeys to Cisco, our individual roles in the CSR team and some exciting projects we have both collaborated on…
Melissa's Journey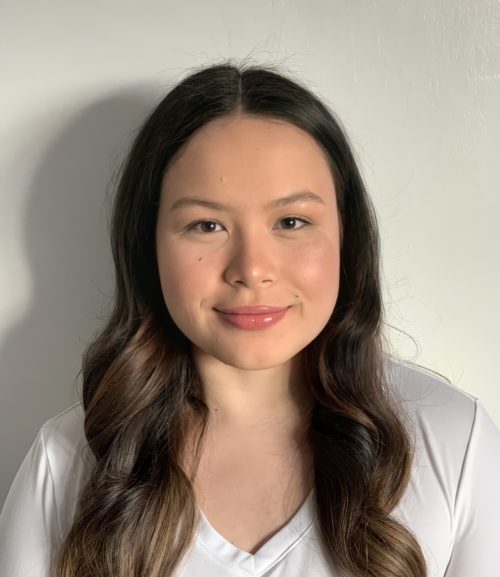 My name is Melissa and I am currently a third-year Apprentice. I started my Apprenticeship in the summer of 2019, which feels like a long time ago as it was pre-pandemic when we used to do everything in the office… Before joining the Apprenticeship, I attended the Cisco A Level Work Experience for those who identify as female or non-binary in February 2019, where I spent four days learning about who Cisco are, what they do and the variety of job roles within the business, alongside getting involved in some fun activities. On the last day of the work experience programme we had the opportunity to speak to some Apprentices, Graduates and Interns which opened my eyes to the world of Apprenticeships, thus I applied, and here I am today.
I have tried numerous roles, from Customer Experience (CX), sales, technical and other business role but none of them made me think that I wanted to do them in the long term however once I joined the CSR team, I knew I'd found the team for me!
The CSR team essentially acts as the conscience of the company. Despite our team only being small, we cover a range of projects, such as volunteering, work experience, employee events, various social programmes and social value which is what I own within the team. Social value is something very new to the tech industry, but essentially it is what do we do socially that benefits the community and wider world. It is becoming more relevant because in each public sector customer engagement that we see, a minimum of 10% of it links to social value which is why my role in the team has been created.
Rhiannon's Journey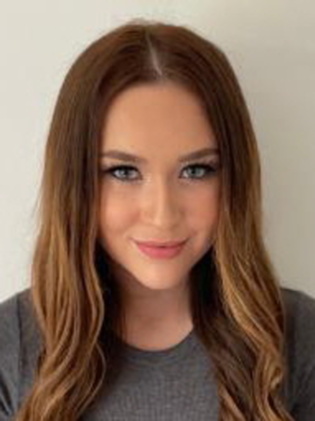 My name is Rhiannon, and I am a second-year Apprentice. I started the Apprenticeship in 2020 in the middle of the pandemic, so was onboarded virtually with the biggest cohort of Apprentices (60) the programme had ever taken on. Luckily for me, just like Melissa, I got to experience what the in-person Cisco culture was like before the Apprenticeship through doing two lots of work experience in 2018 and 2020 just a few weeks before lockdown struck. Work experience inspired me to join the Apprenticeship programme, and it is amazing to now be working in that same team that organises this experience.
Within my role in the CSR team, I handle volunteering. All employees are given Time2Give days as well as the opportunity to do team volunteering for which Cisco then matches their time to donate $10 per person per hour to approved charities. This is part of Cisco's core culture.  During my time in the team, as the country is easing out of restrictions, this role has become more demanding through the number of UKI employees who want to volunteer with their teammates in person again. I help to organise when and where teams go to volunteer, form relationships with current and new charities and keep on top of new opportunities available for Cisco.
I also run the social media accounts for Cisco CSR UK & Ireland where I create content to advertise upcoming events, posts about where our employees have been volunteering, and fundraisers individuals are running to highlight the social value our team drives for the company and local communities.
Combined Projects
One of the many things we both love about being in the CSR team is that despite us both focusing on different areas, we get to help support other projects, such as work experience and project days with schools. One project which was a highlight for both of us was project managing the UKI virtual Christmas event!
We were given the freedom to be able to come up with the theme, what would go in the boxes that would be sent out to employees, the entertainment and the segments that would be in the show.
The theme we went for was 'Winter Wonderland' and we designed the set to be a frosted, snow-queen landscape.
For the boxes, we designed recipe cards, one for each of the four regions in the UK & Ireland with traditional meals from that country. We also included snowball cake-pops, custom chocolate bars, Cisco winter-themed socks and a decorate your own baubles set. All the employees who received a box LOVED it!
We even had Ian Waite of Strictly Come Dancing fame as the entertainment for the show, he got everyone at home up and dancing following his fun and energetic routines.
Overall, it was a complete success and we both got to experience what it's like to project manage at this scale, how to manage budgets and work with a team of people from all across Cisco to pull together a memorable and magical event!
We are both looking forward to what the next six months will bring for us in this team and encourage any current Apprentices to join CSR next, and any students to sign up for Cisco work experience and apply for the Apprenticeship programme!