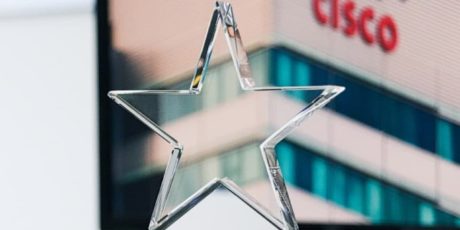 Our People
My Hybrid Journey
A guest blog from Sulayman Wong
Finding my Passion
My journey at Cisco has enabled me to find what I am passionate about and that is Corporate Strategy. In my first year, I spent time in IT Network Services, Customer Success and Sales which made me appreciate the impact and value of each business unit. My second and third years have been dedicated to Strategy & Operations across Sales, Services and Customer Experience (CX). One of my highlights of the programme has been my placement in the CX EMEAR Business Operations team, where I developed a programme that automated the forecasting on the apprenticeship rotation placements. For that I was awarded with the CX Global Operations Shining Star Award.  
Switching to a remote world
I joined the programme in 2019, so I had a chance to spend some time with my colleagues in the office. I also had a chance to spend time with my colleagues on a trip to the Outward Bound Trust where we carried out team building activities for a week.  
However, hybrid working is something that Cisco employees are accustomed to. When the pandemic hit and the entire world switched to remote working, we had the right tools and practices in place. But the transition to working remotely did not come without challenges.  
One of the challenges that I faced, was finding a work-life balance. Prior to working from home, my outlook calendar wasn't organized and that meant I didn't have a good schedule and work life balance. By organizing my calendar in a way that worked for me, I eventually learnt how to distribute my time accordingly with regular breaks, where I dedicated time during the day for walks and connecting with family. Coupled with my interest in nature, I spent more time on my photography hobby. It provided me with a way to disconnect and allowed me to focus better on my work.  
Hybrid working has enabled me to explore new hobbies as well as opening opportunities for me to expand my network with global teams. Over Webex, I was able to meet one of my early mentors who is 8 time zones away. We bonded over common interests in photography and business operations. We have since been able to have professional discussions over career and growth opportunities. Without the ability to connect to anyone, anywhere through Webex this relationship may not have been developed. Cisco's Executive Leadership Team were rapid in responding to this transition and were sharing monthly updates with the entire organisation.  
My advice to you
Through my 3-year apprenticeship journey, I have developed the knowledge and skillset to help me build my future. If I were to give advice to people considering the programme and current apprentices in the hybrid style it would be to be proactive, never stop learning and have an open mindset to anything you put yourself towards.  
The journey I have had on this programme has enabled me to understand more about myself, different functions and roles within the organisation. My goal now is to get to a point where I can be a trusted advisor to the industry, drawing on experience I look to build in corporate strategy. 
For more information on the Cisco Apprenticeship Programme visit the link below.  
https://jobs.cisco.com/jobs/IsAnEvent?projectId=1356653&source=Recruiter+Contacted+Me&tags=annoconnapprentice