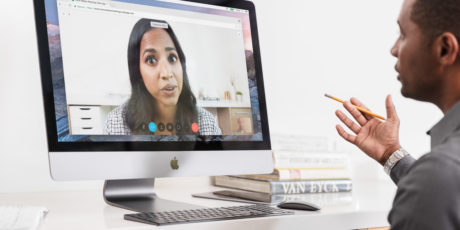 Collaboration
How to exceed all customer expectations with Webex
Is the rule of seven a real thing? Does it really take hearing something seven times before it sinks in and makes an impact or a change?
How many times have you heard the term 'customer lifetime value', nodded your head thinking it's important and moved on? Lifetime value (LTV) isn't a new concept, but it's amazing how many books have been written on the subject and how many companies have not used its theory in their business strategy.
Think about it this way, if you sell and move on, that's a one-time deal. If you take the time to learn what the customer liked and in some cases, didn't like, you can improve their experience at every touch point.
It is our job to guide our customers through this new digital transformation age. It is then more likely that a happy customer will be a repeat customer.
Somewhere special, in the heart of the Alps, I meet with someone whose job is to set the innovation pace with customer interactions using Cisco Webex Calling. Francesco Iarlori is head of innovation and digital strategy at Halldis, a specialist holiday dream maker – renting insta-worthy apartments across Europe.
We sat down in a new build chalet resort getting ready for this year's ski season. So, what's the secret to great customer experience and making holiday dreams come true?
Turns out there's a few.
Go the extra mile
"When you travel for leisure, you want the usual amenities – and of course we provide them. But we want to extend our personal touch to all aspects of the customer experience: cultural, social, gastronomic and more", says Iarlori.
Often when people book a holiday, they may have not visited that country before. Halldis make it a priority to keep in close contact with their customers and learn what they are most interested in doing when on holiday.
In the resort we are currently sitting in, there are Webex devices set up in the apartments which allow for renters to talk directly to Halldis if they have any questions or concerns. This is particularly helpful if they are staying for an extended period of time.
Using Webex, Customers can easily send an IM or jump on a video call to ask us about nearby transportation, events they should attend or local food they highly recommend. They can have an omnichannel experience and choose whatever platform they feel most comfortable using.
Be a human
It's easy to get caught up with new technologies such as artificial intelligence. But it's how we use this technology to provide better human experiences that matter. For example, with natural language detection, customers all across Europe can be routed to the correct person or agent within Halldis who can help in their native language.
Using cognitive collaboration capabilities allows agents to learn more about their customer by simply viewing their profile in Webex. Seeing that your customer studied history, the agent can suggest a close by natural history museum they may find interesting. Or if they have a Labrador, a local dog park nearby.
Iarlori goes on to say, "we are radically changing the way we live and the way we interact with technology. But we don't need to just speak with technology. We need to speak with humans."
Iarlori explains these are true differentiators between a one-time sale and achieving customer lifetime value.
We left the chalet resort and walked to a local family Italian restaurant with the Halldis team before driving back to Milan to see some more of their luxury apartments in the heart of the city.
How the Halldis team planned our trip to visit them was the epitome of what we discussed with Francesco and his team. They even went the extra 200 miles to bring us to their new resort in the Alps!
To see more about Halldis and how they use Webex to facilitate real customer interactions, watch the video here.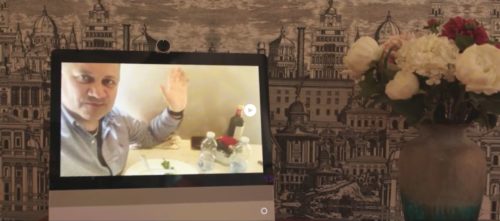 Tags: