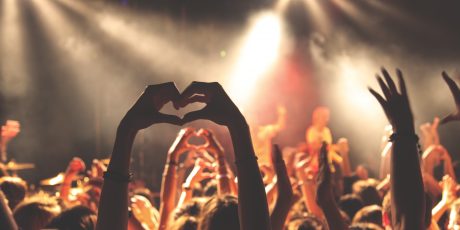 Start-up Hub
Start-up Hub: How to kick-start your crowdfunding campaign before it's live
Crowdfunding – it's that thing where you just throw a campaign page online and watch the investments come rolling in, right?
Not quite, I'm afraid. There's a little more to it than that…
As anyone who has marketed a business online will tell you, 'if you build it they will come' does not apply.
Crowdfunding is no different. And why should it be? Yes, you need an excellent product and an enticing campaign page. But with so many crowdfunding campaigns launched every week, you're going to have to put in some extra legwork if you want to differentiate yourself and hit those pledge targets.
And as with any funding option, you need to work your investors hard if you want them to bite.
Easier said than done, but thankfully I managed to grab some time with four busy crowdfunding experts who've been there and done it and were happy to share some advice.
Here's what they had to say…
Check out our tech entrepreneur's guide to crowdfunding for lots more tips and insight on getting the best from your campaign
Approach potential investors offline
Actual human interaction? Woah, scary thought there for 2016! But according to the tech entrepreneurs I spoke to it's the best way to build those all-important relationships early on.
"Spend a few weeks prior to launching the campaign warming up your investment leads," said Chew co-founder and IDEALondon resident Wil Benton. "Look at offering investor perks and run face-to-face investor Q&A sessions.
"Initiating digital investment relationships is difficult. Doing it in person is much easier."
Use social proof
If you're unfamiliar with the term social proof, think about the street entertainer who makes everyone crowd around and clap for a good 15 minutes before he or she starts the show. Anyone walking past is bound to think there's something completely brilliant and unmissable happening.
The same applies to your crowdfunding campaign. If potential investors can see others have already pledged their cash, you're more likely to catch their attention.
"Your investors will follow the lead of other investors," said SyndicateRoom co-founder and CEO Tom Britton. "So it's important to launch with a proper bang, focus on early traction, and shine a light on successes by using testimonials.
"If you get an investment and it's noteworthy, approach the investor and ask them to talk about it, either on camera or through a written quote."
Get some funding up front
Approaching investors early isn't just about piquing their interest – you need to get real funds on the table long before you launch, as Wil Benton explained.
"Crowdfunding platforms advise you to have 30-40% of your funding target committed prior to launching so you can demonstrate early interest in the campaign and entice investors. In our experience, that figure needs to be 80-90%."
"We didn't see any noticeable network investor interest until we'd approached/ surpassed our funding goal and of the 120+ investors, fewer than 10 were network investors we didn't bring to the campaign ourselves."
Zzish CEO and co-founder Charles Wiles echoed this sentiment, although the majority of his firm's initial capital did come from crowdfunding in the end.
"If you want to raise £300k, make sure you have commitments for £100k up front.  The crowdfunding sites will maybe bring in another third of the funds, but you'll need to work your network and contacts during the campaign to bring in the remaining third.
"We had £233k follow-on funding committed from existing investors," he added, "which gave us a good head start. But the rest of the £700k came from the crowdfunding."
Closing thought…
Some useful stuff from these entrepreneurs I'm sure you'll agree! And hopefully something to inspire you in your own efforts.
The message here is clear: even with the greatest business idea in the world you can't shy away from good-old-fashioned investor relations. You need to put the groundwork in early, pick up the phone, book those face-to-face meetings and secure funding long before you get your campaign online.
Now I'll leave you with a final nugget of wisdom from RemindMeCare founder and director Simon Hooper, who had some straightforward general advice on running a successful crowdfunding campaign:
"Have your own investors, a well-known person supporting you, and a clever marketing campaign.
"That, or a cure for cancer…"
Check out our crowdfunding guide for tech start-ups for lots more insight and advice on this topic.

Tags: