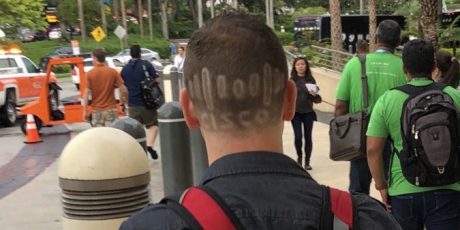 Cloud
Cisco Live! Solve the computing puzzle in a multicloud world
The multiclouds gathered in the sunshine state of Florida this week as Orange County Convention Center played host to more than 20,000 people for Cisco Live! 2018.
From artificial intelligence (AI) and analytics, to hyperconvergence and managing zettabytes of data, our Data Centre and Cloud teams were on hand to take visitors through the A to Z of tech topics that matter most in the multicloud era.
Here's the low-down on the key takeaways:
Cisco Hybrid Cloud Platform for Google Cloud
Cisco Hybrid Cloud Platform for Google Cloud took centre stage during the keynote.
Our CEO Chuck Robbins was joined by Google Cloud CEO Diane Greene, as he highlighted the need for more integrated data centre and cloud security, which he said will form "the network's next act".
Meanwhile, Greene focused on how our hybrid cloud offering will help modernise the developer environment with a 10x productivity improvement. Engineers will be able to take a more incremental approach to dev, while security teams will benefit from a single, consistent model across all their company's apps.
First announced last October, Cisco Hybrid Cloud Platform for Google Cloud will be available later this year and allows apps to span public and on-premises clouds so they can run where they run best, with the security, networking and support assured by corporate IT.
You'll soon be able to connect to Google Cloud Platform (GCP) services such as Google Kubernetes Engine, BigQuery, Cloud Bigtable, Cloud SQL, Spanner, Cloud Storage, and Pub/Sub through your on-premises Cisco environment.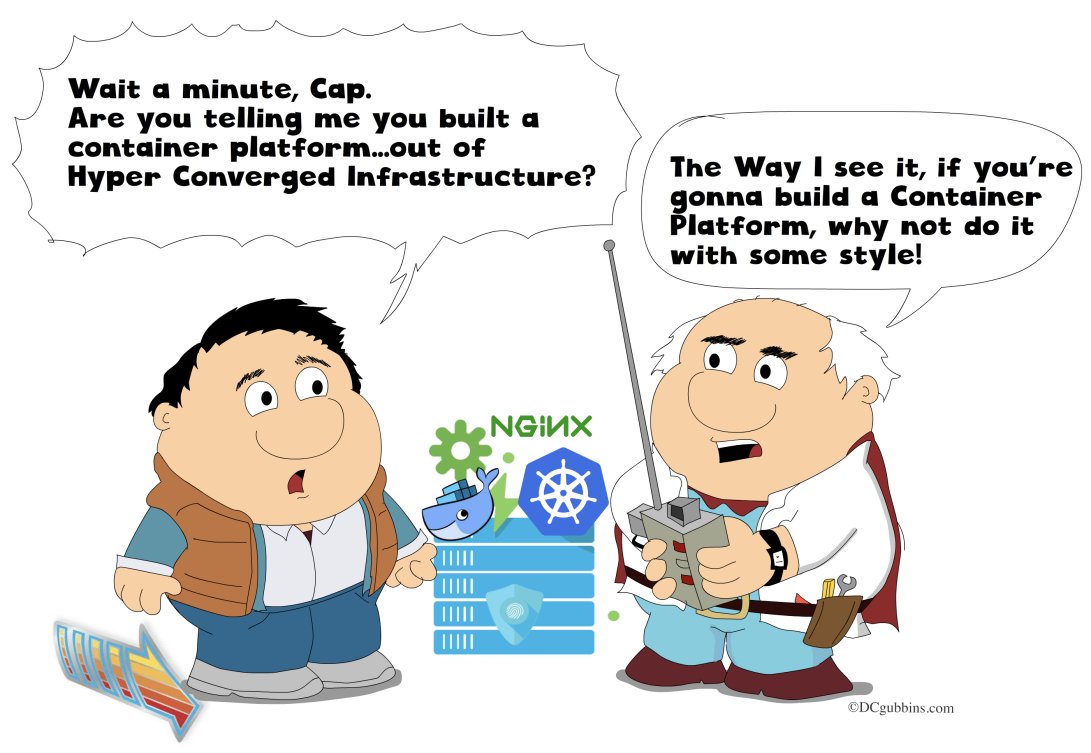 Rocking IT with hyperconvergence
Coming hot on the heels of the January release of our next-gen hyperconverged multicloud platform Cisco HyperFlex 3.0 is an exciting new set of innovations in the form of Hx release v3.5.
This will deliver a robust platform to power more mission-critical apps, with more clouds, and increased performance. Cisco Live visitors were shown: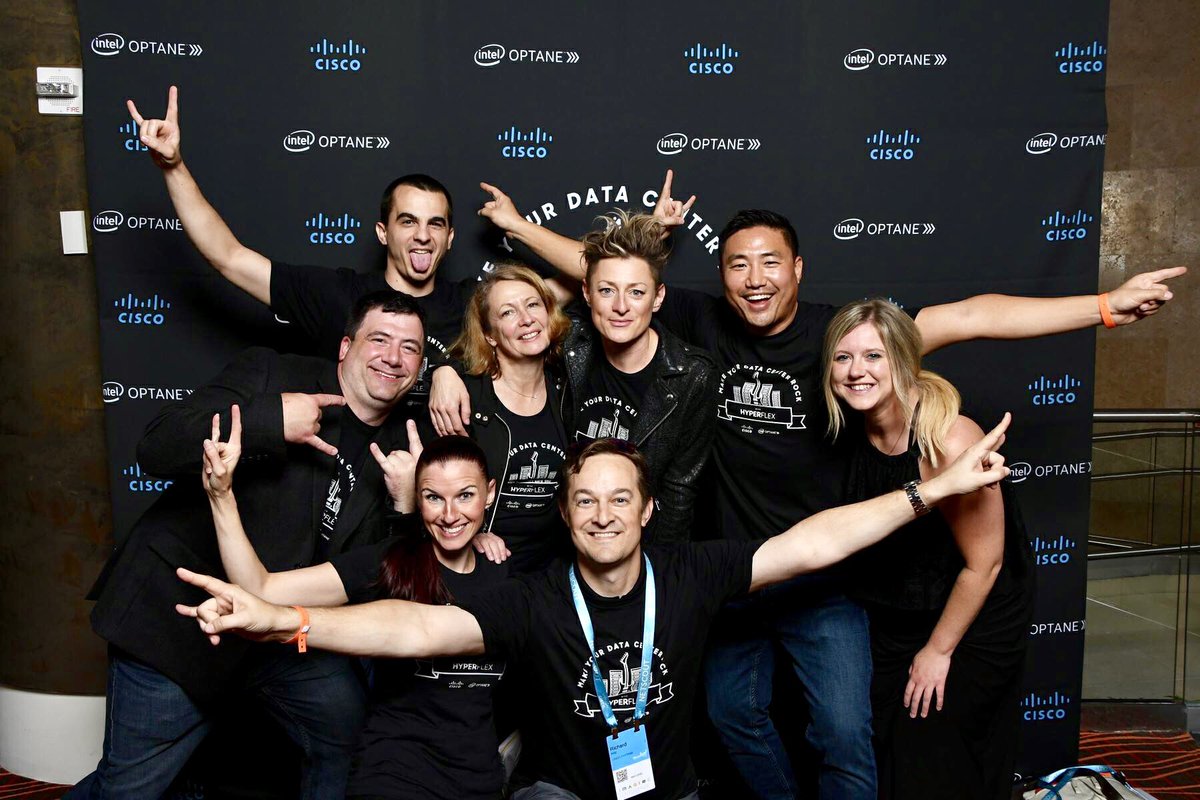 More in store
With 847 Zettabytes of data created by 2021, we've also been working hard to help you manage your data and drive more value from it.
Our partners were on hand at Cisco Live to showcase a wide range of storage innovations designed to support the needs of unstructured data sets across multiple clouds: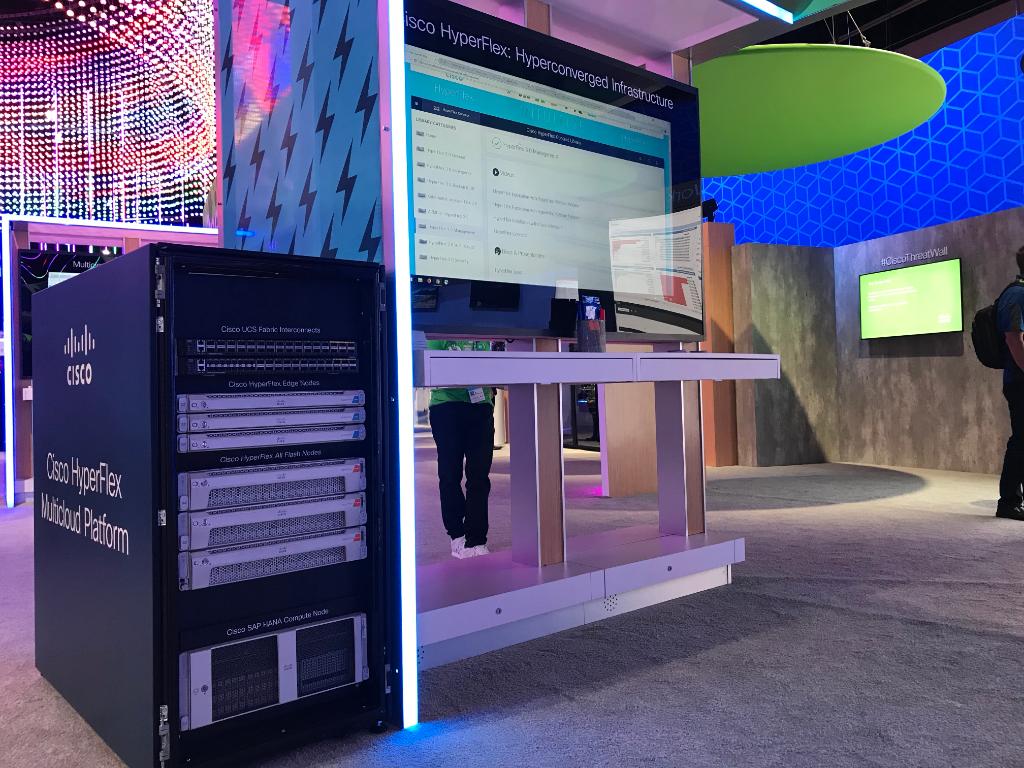 Managing with intent
Last but by no means least, the data centre team delivered a number of sessions around our intent-based networking and cloud-managed data centre innovations.
Ishmael Limkakeng's Innovation Talk "Delivering Intent for Data Center Networking" examined how to use insight to take action in your data centre – on premises, or in the cloud – with our Intent-Based Networking for Data Centre: Nexus Cloud Scale Switches, ACI, Tetration and Cisco Network Assurance Engine (CNAE).
Our very own VP DD Dasgupta was also there to deliver a session on solving the computing puzzle, giving his unique insights on the rapidly evolving requirements for computing on-prem and in the public cloud, in the core and at the edge.
Scale, impact and passion
Crucially, Cisco Live is about much more than the tech. We take our commitment to benefitting everyone seriously.

During his keynote, Chuck emphasised how our Networking Academy is training 1.3 million students worldwide in IT skills and certifications this year alone. He also talked about how we're putting our technology to work to solve the biggest global problems at scale.

As Patrick Moorhead, analyst at Moor Insights & Strategy reflected in his latest Forbes article:

"Some keynotes are about new products, and some are more about a company's heart and soul—I would say this year's fell into the latter category."

Learn the secrets to modernise your data centre here. 

Tags: