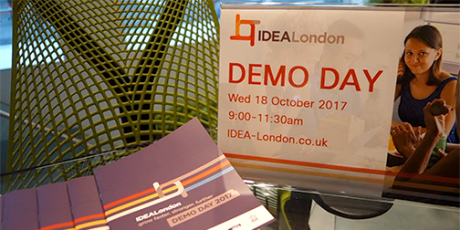 Innovation
A whole world of ideas at Demo Day 2017
Demo Days at IDEALondon are always a calendar highlight.
They're the moment at which everything comes together for our resident start-ups: months of not only product development, but all the other soft skills like honing company mission statements, pitching to investors, and generally being able to sell themselves as entrepreneurs.
Investors at previous Demo Days have emphasised the importance of this final point.
At this stage in a start-up's lifecycle, investors are looking not only for great ideas but also the bright minds and dedicated characters that can bring them to fruition.
Indeed, Capital Enterprise CEO, John Spindler, opened the occasion by outlining IDEALondon's purpose as a centre to help take young companies from the early seed stage to their next milestones, be that growing a team or raising a large funding round.
Not everyone pitching on the day is necessarily looking for money, though.
Sometimes a few wise words of advice – or having easy access to someone who can provide them – can be just as valuable as cash, and some of the start-ups pitching were looking to open up conversations with potential new board members, non-execs, mentors or advisors.
No problem too big (or small)
The morning saw pitches from eight of the current IDEALondon crop, with familiar faces like MishiPay brushing up alongside more recent additions to the family, such as Connexin and Unibuddy.
And the array of solutions presented was testament to the creativity and breadth of innovation taking place within the centre's four walls.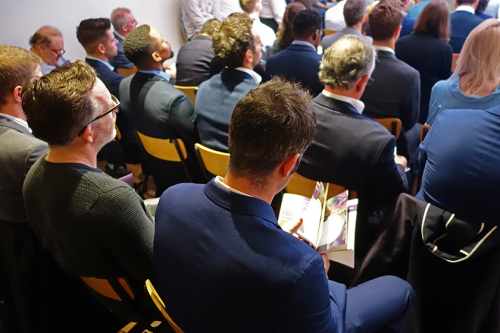 From MishiPay spelling the death of in store queuing; Propcoin using AI and blockchain technology to expand real estate investment opportunities, or Jook applying the same blockchain principles to connect retailers with Instagram influencers (and sales) – the offerings were as myriad as they are fascinating.
Big data start-up Prospective is helping governments and enterprises make the most of the data being produced in their cities, while Connexin is working to provide the Wi-Fi connectivity that can facilitate those processes of data production and collection.
The team at Cybertonica is taking on big players in the digital fraud and risk management arena, but levelling the playing field with a sharpened SaaS tool and connections to an as-yet untapped Russian market.
Unibuddy, meanwhile, is helping universities improve their recruitment drive by allowing them to identify and communicate with prospective students in more convenient and agile ways.
Meetings of minds
After a slick round of presentations, the real action goes down in the atrium – with keen-eyed investors and technology partners bending the entrepreneurs' ears over a spot of mid-morning brunch.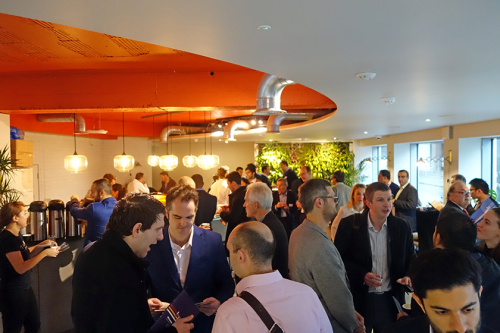 We don't run any Q&As after each pitch, so it's during these conversations that ideas (and business cards) are exchanged, and IDEALondon takes on its natural shape as a real melting pot of innovation.

Start-ups meet with enterprise representatives, intrigued investors get to know the people behind the products, and I have the privilege of gazing proudly over the whole lot.

There's a customer connection too: often the solutions being presented at Demo Day will go on to solve issues faced by the companies Cisco is serving all over the world.

It's not always easy to picture what co-innovation looks like in real terms, but our Demo Days are a great insight for anyone curious enough to want to know more.

Tags: