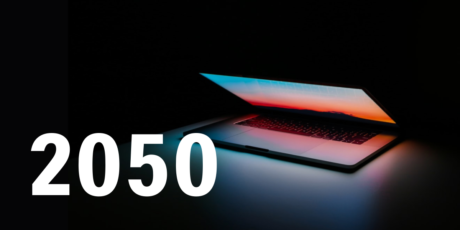 Digital Transformation
A pathway to 2050: how the tech spectrum may evolve in the next 30 years – part 1
Anniversaries evoke thoughts, memories and emotions. As 2020 was just about to end, we celebrated the 30th anniversary of Cisco in the UK. A moment in time, that made us reflect on the impact that technology and connectivity have made on our lives.
In 2019, when we celebrated the 30th birthday of the World Wide Web, I had the chance to share some thoughts on how the web has led to a more connected world. Back then, I wrote about our belief that, just as the web has benefitted society to date – by making online commerce possible, connecting communities and giving good causes a global voice – it would continue to be an overall force for the good over the coming years. Allowing us to expand opportunities, connect people and improve the quality of life around the world. And then came… 2020.
A year that brought immense challenges for our society. A year of fear of the unknown, social distancing, pain and solitude. A year when we learned that the future is not what it used to be and started exploring the next normal.
A year when connectivity became the lifeblood of society and the economy. This crisis has highlighted the importance of having highly resilient, globally scalable infrastructures to keep the world running. When lockdowns kicked in, almost overnight, video-calling became the key means of conducting everything from education and business, to healthcare and even social interactions. Online became the frontline and businesses that once mapped digital strategy in one to three-year periods have now scaled their initiatives in a matter of days or weeks.
So, where does this take us for the next 30 years? In this two-part series, I want to explore this from a tech perspective.
First, an area that is on everyone's mind:
The future of healthcare
What the future brings: microneedles, virtual patients, digital medicine, whole genome synthesis & nanomed

Before the virus, video appointments made up only 1 percent of the 340 million or so annual visits to primary care doctors and nurses in the NHS. How times have changed. The figures for telemedicine and virtual health are just as striking. In the US, the percentage of consumers using telehealth increased from 11 to 46 percent, in less than a year. Sweden's KRY International, one of Europe's biggest telehealth providers, reported that registrations during the first wave of the pandemic were up more than 200 percent. France and Korea have changed regulations to ease access to telemedicine.

The future of healthcare, however, goes way beyond remote consultations. In 2001, surgeons in New York removed the gallbladder of a patient in France, utilising a remote-controlled robotic system. With technologies such as 5G, artificial intelligence and virtual and augmented reality becoming more mature, the promise of remote surgery could finally become a reality.

3D bioprinting is already used to create human cells or tissue for use in regenerative medicine, as well as to manufacture personalized pharmaceuticals. And if some of the many thousands of human volunteers needed to test new vaccines could have been replaced by digital replicas, COVID-19 vaccines might have been developed even faster, saving untold lives.

Returning to the theme of anniversaries, in the years to come we will mark the day when scientists and government ministers announced the approval of the first Covid-19 vaccine. However, I think we'll also look back on 2020 as a catalytic year for healthcare. Buoyed by the incredible achievements of our scientists, and a realisation that digital medicine and telehealth can save lives, costs and time, we'll see the industry continue to transform.

But of course, it's not just healthcare that will feel the continued effects of digital transformation in a post-pandemic world.

Over the coming weeks, I will share more thoughts on the future of the office, industries and our homes and would welcome your comments, reflections. In the meantime, please check out the predictions of my colleague Gordon Thomson on six technology trends for 2021 and beyond. The trends he describes – including the future of connectivity, the rise of sensors, security everywhere, app-enabled agility and resilience and more – are going to be foundational for the ongoing innovation in technology and business.

Tags: