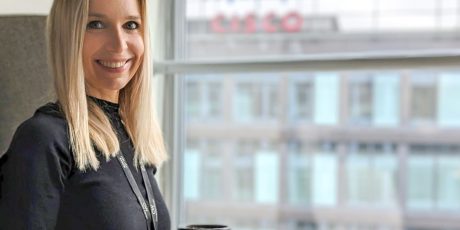 Our People
From Lobby Ambassador to Portfolio Activation Specialist – Meet Liliana Maciejczak, a girl who witnessed how Cisco started in Krakow
_
_
Over the years, Cisco has practised #internalmobility promotion, encouraging employees to move and develop within the company. Cisco is all about retaining and supporting top talent to pursue their passion. Under the motto #OneCompanyManyCareers, we will be sharing the success stories of our employees throughout the whole year!
This time, we're sharing a story about Liliana, Portfolio Activation Specialist – Girl who is with Cisco since its early days.
Tell us what has been your career journey at Cisco so far ?
I began my career at Cisco over ten years ago, in 2012. I joined Cisco a few months after the first Cisco office opened. I joined the WPR department and began my career as a Lobby Ambassador. I was and continue to be impressed by the Cisco culture. At the time, it felt like joining a family because Cisco was small, with only 80 people occupying the first floor of the Dekerta Street building. The Cisco family, on the other hand, was rapidly expanding. And as I stood in the lobby, watching new employees join Cisco, I realized two things: I wanted to stay with this company for a longer period of time, and I wanted to advance my professional career.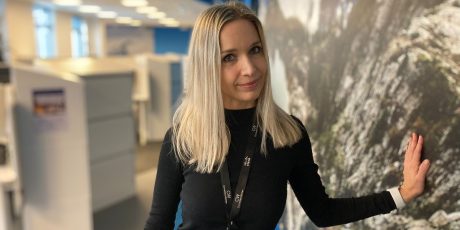 I began looking for positions that, in my opinion, matched my skills, and I attended a few assessment centers. It was a challenging experience, but I learned a lot and it paid off when I got my chance to join the TAC organization as an Escalation Manager in 2014.
Initially assigned to the Italian market only, I later moved to Central Europe and eventually took on the role of Resolution Leader for the most critical escalations in the EMEA region.
When Cisco began its transition into Customer Experience, new roles were introduced, and I began to think that Customer Success might be a good fit for me, because seeing happy customers has always been the most motivating factor for me.
I was hired as a Portfolio Activation Specialist and work as a Theatre Lead, which allows me to demonstrate and develop my leadership skills.
What or Who inspired you for the change? 
The company culture is inspiring as a whole. Cisco fosters an environment in which people are encouraged to grow, and the company is teeming with supportive individuals who aid in the development of confidence. I was always fortunate to have great leaders who supported me at every stage of my career, such as when I took a break from the Cisco Journey to become a mother.
When I was about to return from maternity leave, I was worried about balancing work in the escalation field with motherhood, because this type of job is very dynamic. You can't always plan your workday because things change so quickly. My manager at that time, Lukasz Swidzinski, then introduced me to the CX transformation that was taking place at Cisco, which was providing new opportunities, and I applied for a Customer Success role focused on software activation, which was a great move for me. I switched from a reactive to a proactive approach to assisting customers, helping them in realizing the value of what they purchase and guiding them through the Cisco big licensing world – and I have thoroughly enjoyed it.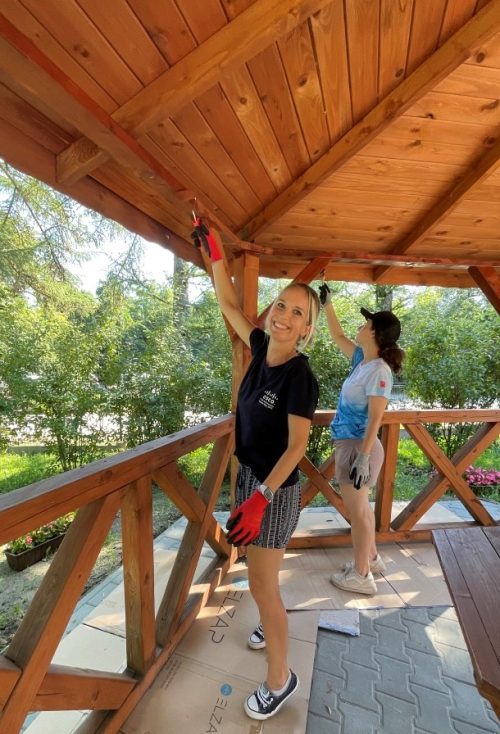 What was your biggest learning through the transition?

When you start working in a world-changing IT company with no previous corporate experience or technical background, it takes a lot of learning and effort to connect the dots. Furthermore, learning never stops. Because change is the only constant in the technology industry.

It was stressful for me at first because I didn't have all the answers to customer questions during the call. It took me a while to realize that I don't need to have all the answers right away, and it's perfectly fine to say I don't know, but I'll check and get back to you later. I then went into investigator mode to broaden my knowledge and share it with others.

I used to work with a variety of products and customers; the roles I held were mostly customer-facing, so I needed to improve my presentation skills. Working with different products, on the other hand, allowed me to broaden my area of expertise and meet new people from various teams, which was extremely beneficial when I needed assistance or answers to my questions. I'm grateful to be surrounded by so many friendly Cisco employees who are eager to assist.

What advice would you give to those who are thinking about a change but are still hesitant?

I am a firm believer that if you truly want to change your career path or advance, you can achieve this goal, you can do it. Maybe not the first time, but don't give up. It doesn't always matter if you don't meet all the requirements; try to put your reservations aside, focus on your strengths, and apply for the job anyway. You may not have all the necessary hard skills to do the job, but concentrate on soft skills, which cannot be taught.

Tags: