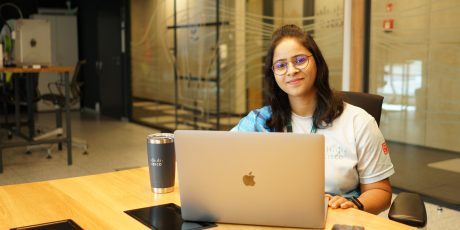 Our People
Chasing Dreams "Beyond the Horizon": My journey of becoming a proud Cisconian
Hi everyone, I am Megha, and it gives me immense pleasure to share the transformation of my corporate career from a banking professional to a consulting engineer and more importantly, becoming a proud Cisconian.
I previously worked as a tester/analyst for 7+ years in Finance domain and was mostly focused on testing applications at the back end. I always dreamt of being a technology subject matter expert interacting with the customer directly to provide agreed business outcomes, something I was missing in my profile.
I was trying to be in a customer-facing technical role for quite some time, but for one reason or another it wasn't working out.
Finally, in 2021 December, I saw a post on LinkedIn, where Cisco came up with an amazing out-of-the-box initiative, the "New Horizon Program".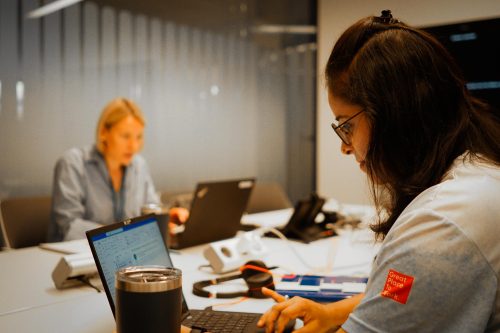 This initiative is all about giving an opportunity to professionals like me working in non-technical profiles to join Cisco, challenge themselves, go through a comprehensive training program & become Cisco Consultants. While I knew it was going to be a really tough task to start my career all over again, especially being a mother of a young girl, at the same time, I was fully prepared for the challenge. I put my resume in & after 3 rounds, several sleepless nights; multiple conversations, I finally received an offer of my potential dream role.
Finally, the day of joining arrived and I started my Cisco Journey with Krakow team!!!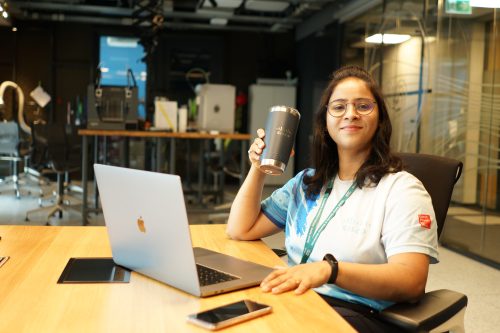 Boy oh boy, did I get the adventure of my life!
The onboarding experience was amazing & very well structured. The HR team was very helpful and clearly explained everything. Then started the technical part:
At first, it was overwhelming, but slowly I was able to start joining the pieces of the puzzle. We were a bunch of 6 enthusiasts from different work profiles and nationalities. This was the first-ever cohort of the New Horizon Program. I was constantly challenged & learned a list of new technologies during the CCNA boot camp. At Cisco, you are encouraged to grow & are supported at every step. In a hybrid world, there were daily WebEx meetings that promoted consistent communication. The ability to ask questions, without being judged gives you self-confidence & sense of belonging. Cisco believes in a DIY (do it yourself) culture, with constant guidance & mentorship in case you get stuck. This really helps in growing self-belief. The amount of support I received from my mentors, leaders & colleagues is something I will cherish for the rest of my life. The labs, coffee conversations, Cisco Picnic, interaction with the senior leadership & last but not least, the Time to Give back to society, all just strengthen my belief as to why Cisco is #GPTW.
After two months of rigorous training, self-studying, practicing labs & many sleepless nights, came the judgment day: CCNA Exam. While I was positively nervous, I was ready to face the challenge! Thankfully, I passed the exam on the first attempt & announced my arrival in the world of networking. 🙂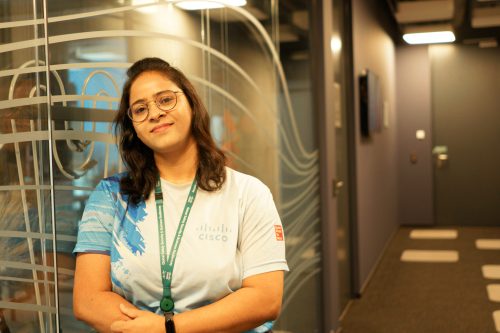 One thing that my experience with Cisco so far has taught me: life is 10% what happens to you & 90% how your respond. During one's career, there will be many challenging moments & life will give you a lot of unexpected situations. My advice to the next cohort and everyone who joins Cisco is: Believe in yourself & always focus on the process. Success does not come to those who never fail, but it comes to those who stay strong in tough times & stay motivated to face the challenge every day.

I am so happy to be associated with the New Horizon program, which is a stepping stone for my Career 2.0 and gives me the opportunity to challenge myself and prepare me for my dream role of Professional Services. I am now more confident & motivated to face the Networking World. Thank you, Cisco !!!

Tags: