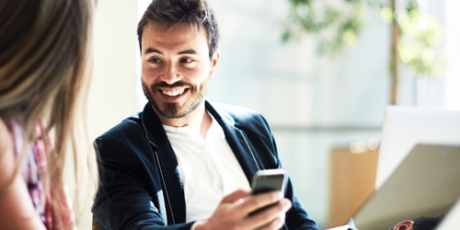 Partners
Thank you Cisco Partners for joining us in this new era
2023 is an unique year for me because we are entering a new era, one in which our partners have secured a leading role within the innovation structure that our region and the entire world are through. As a result, I believe it is important to express gratitude for their hard work, effort, and dedication.
---
Partners have always been vital to Cisco; they play a key role in being responsive to new marketing trends due to their capacity to offer flexibility and options to approach the new needs businesses have. It is a proud moment when we can say that Cisco partners are in an elevated category: they are innovative, demanding of themselves and their collaborators, and focused on success and results. It is not an easy task, but they do it with dedication, joy, and extraordinary talent.
In the last few years, they have been faced with an enormous challenge. In the latest Digital Maturity Study 2022 by the consulting firm EY, we saw that 67% of companies in Central America and the Caribbean are facing digital transformation processes, and more than 53% are investing in technology for themselves. However, 45% complain about not having enough personnel to lead the change. The demand is clear.
They have fulfilled this demand twofold, creating a powerful triangle in which the vertices are the partner, Cisco, and the client. It's a win-win relationship at its core; we provide the technology and knowledge, and our partners offer their expertise and local understanding. To me, this new era of demand is, more than anything, a shared responsibility.
At Cisco, we want to surround ourselves with specialized partners and invest in giving them the tools they need. Our strategy is centralized in three categories: customer experience, lifecycle, and cost effectiveness.
The end goal is to offer a structure so the partner may tend to their clients' necessities, generate value for their business, and incentivize the sale of their services and solutions (because of this, the responsibility is mutual). This will allow them to deliver a value offering associated with a case of usage based on multiple secure technologies from our portfolio and thereby expand their business opportunities.
I believe that this new era of partners is the era of appreciation for joining forces with us in these goals.Why appreciate them? for their loyalty, for always seeking growth, for implementing job programs in an innovative and successful manner, and for always aiming toward excellence. The proof lies in how our channels have been certified in the region, where we count 11 partners with gold certifications in customer experience, one in sustainability, and one in programming with advanced specialization in DevNet. Without a doubt, we are leaving a footprint on the market.
I am proud of this because it demonstrates the high level of commitment and specialization of our regional ecosystem. We know that this model demands an enormous effort from our partners, one that not everyone is able to carry out. But this is precisely what allows us to guarantee that Cisco makes partnerships with companies of a higher level: capable of guiding the digital transformation of any company, inside and outside our region.
A new vision for our Cisco Partners
The new era of partners also implies a new vision of the business, where we are focused on the consumer, the desired results, the routes to the market, the preferred consumption movement, and profitability. This suggests creating new models for the deployment of solutions and support throughout the business life cycle. I am aware that this suggests an important shift in the way solutions and services are offered, but I am certain that our partners are prepared to adapt and construct new robust commercial strategies that will continue to lead the region towards growth.
Our gratitude and commitment were evident at the Cisco Partner Awards, where we recognized our partners' trust, commitment, and results in areas such as cloud infrastructure, cybersecurity, enterprise networking, social impact, marketing, and collaboration, among others, for the various markets of Central America and the Caribbean region.
I see the faces of our channels and their teams, as well as the results we have achieved together, and this fills me with excitement and positivity for this stage that is just beginning and gives me the assurance that many more successes are yet to come. There's nothing left to say but to say once again: Thank you, partners.
The new era of partners also implies a new vision of the business, where we are focused on the consumer, the desired results, the routes to the market, the preferred consumption movement, and profitability.
Tags: