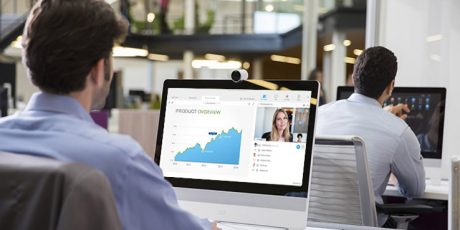 Collaboration
Cisco UC & Collaboration : les Webinars de l'été 2016
Vous ne partez pas en vacances, êtes déjà de retour, ou vous souhaitez organiser votre reprise ? Vous désirez en savoir plus sur les dernières innovations Cisco autour des communications unifiées et de la collaboration ?
Je vous invite à nous rejoindre gratuitement sur la communauté des utilisateurs Cisco des outils de Collaboration (Collaboration Customer Connection) et à vous inscrire pour les prochains webinars ci-dessous programmés d'ici au mois d'octobre.
July 28: Cisco Expressway and VCS X8.8 Release Update
Please join us to learn more about the latest release of Cisco Expressway and VCS software X8.8.   This release update will include closer view of featured capabilities in X8.8 like new RMS consumption models, Expressway Registrations, HTTP Allow List Enhancements, Skype™ for Business 2016 / Mobile Support, and more."
August 18: CUBE Update: New Features, New Licensing, New Training
In this session, you will learn the following:
Latest features of CUBE, including mult-VRF and Audio Quality Monitoring
New CUBE licensing and pricing
New CUBE remote technical training lab
August 25: Cisco Video Infrastructure and Acano: What's New
This briefing will give you a comprehensive view of our latest announcements on Cisco video infrastructure and Acano. Learn how the Acano solution is being integrated into the Cisco portfolio from a solution and commercial offer perspective.  We will share how we are making it easier for organizations to support the scale and interoperability needed to make  video, audio and web based meetings available to everyone, using premises-based infrastructure. Understand how new features and capabilities will benefit your organization.
September 8: Power of Collaboration through Open Platforms
Hear the latest updates on our cloud collaboration platforms: Spark and Tropo. In this briefing, you will learn about how customized and seamless connections between collaboration services and critical applications speeds up utility and transforms the user experience. New and updated APIs and SDKs can be used to integrate services and digitize processes.
September 15: Jabber 11.8 Roadmap
In this briefing you will receive an update on the Cisco Jabber roadmap including the Cisco Jabber 11.8 release.
October 6: Business Edition CSR11.5 Update
Join this session to find out the details of the latest CSR11.5 releases of Business Edition 6000 and 7000 platforms, including new Prime Collaboration Assurance and Analytics options and changes to the Cisco UC Virtualization licenses.  Hear out about our latest initiatives to make Business Edition solutions even easier to design and deploy, and listen to the product management team talking about their top-of mind roadmap initiatives for end of CY16 / early CY17.

En vous inscrivant sur la communauté, vous pourrez également profiter de produits en avant-première ou accéder aux forums d'échanges autour de nos produits UC&C.

Tags: